The young American actress Ariel Winter was born in 1998 in Los Angeles. Her parents are Crystal and Glenn Workman and her sister Shanelle Gray is also an actress. Jimmy Workman – American actor – is Ariel's brother. The girl managed to became a movie and TV star when she was very small. She appeared in series "Listen Up", "All of Us", the film "Kiss Kiss Bang Bang" in 2005. The girl was dubbing "Bambi II", "Curious George" and many others. Ariel Winter age today is 17 , and she is already famous for the popular "Modern Family" series where she plays Alex Dunphy.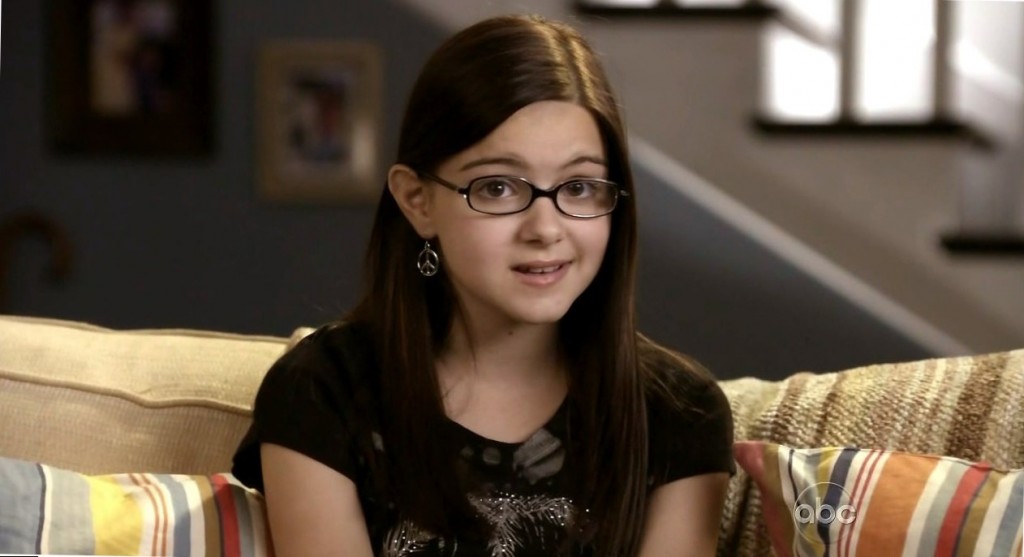 So that when in 2009 Ariel won the role in the series "Modern Family" she was already a well-known voice actress with a very solid portfolio and she had a good experience in serial roles. The recent works of the actress are family comedy thriller "The Chaperone"(2011), dramatic thriller "Excision" (2012). In 2012 she starred in a comedy "A Thousand Words" with Eddie Murphy. In 2014 Ariel Winter graced the Blue Carpet. She got 2014 Young Hollywood. However, not everything in the young lady's life is so easy as it seems.
• Family problems
After 14-year-old Winter sued her mother ,and her sister Shanelle Gray became her guardian. Producers of "Modern Family" defended Ariel: according to the crew, young actress mother hated the whole team, because it is constantly "pestered" and pampered her daughter. According to insiders, the mother blamed Ariel for having large ears, bad taste, overweight and big breasts. Crystal Workman reduced the girl's diet to egg whites and raw vegetables. Her mother was blamed in beating Ariel as well. Ariel's father supported the girl's decision to live together with her elder sister. However, soon the conflict was over.
• Career
Ariel has become a real teen idol. She has the large army of fans. Undoubtedly, the best role of the young actress is still the character of Alex Dunphy in "Modern Family." Her "movie" sister – "Modern Family" Haley has become popular actress Sarah Hyland. For role of Alex Ariel has got several awards from the world of movies, including "Young Artist Award" in 2010 and "Screen Actors Guild Award" in 2011 and 2012.Later Winter and worked on video games – the characters in the "Kingdom Hearts Birth by Sleep" and "Final Fantasy XIII-2" are speaking with her voice. Ariel is involved in several charitable projects. After high school she is going to study acting. Besidles starring in movies and dubbing the talented girl sings well. She has a clear voice and she has already recorded several songs. The girl also worked as a model.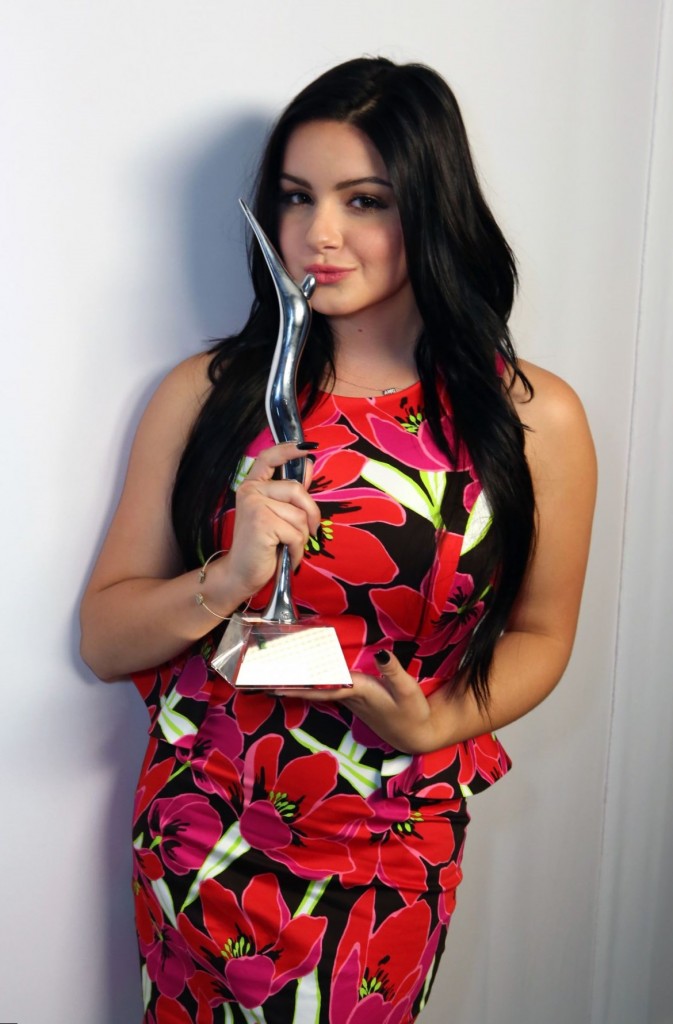 • Movies and TV shows
Among the dozens (!) of movies and series the most popular of them where Ariel starred ( or dubbed the voices) are: " Opposite Day" 2009, "Killers" 2010, Young Justice 210, " ParaNorman" 2012″Batman: The Dark Knight Returns" 2012, "Sofia the First: Once Upon a Princess" 2012, "Mr. Peabody & Sherman" 2014, "Truck Stop" 2014. The young talented actress has been constantly working: starring in films and TV shows, singing and recording her songs, dancing, demonstating fashionable clothes. For today she has earned over $5 million. According to her own words, she wants be like everyone else.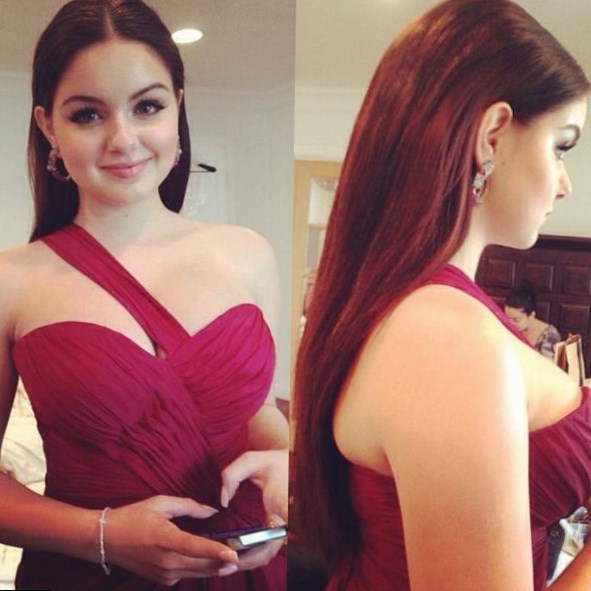 • Private life
Through the greatest popularity of the actress and thanks to her unusual appearance and beauty she is always surrounded by the admirers and those guys who would give everything just to be called "Ariel Winter boyfriend". But today this happy young man is Laurent Claude Gaudette. This summer vacation they spent together at Maui. Meanwhile, recently Ariel Winter made plastic surgery to…reduce her "extra large" breasts size! The girl said she was sick and tired to listen to exclaims about her 32F. She still remembers the days when her mother mocked at her weight and shapes. The actress felt upset and unhappy as she wanted her talent was seen first, not her breast. She has got 34D size now and hopes it will make her life better as she feels like a new person!

Ariel Winter Interview