Date of birth: September 28, 1979 (Age: 37 years)
Height: 5 ft 8 in (175 cm)
Weight: 160 pounds (73 kg)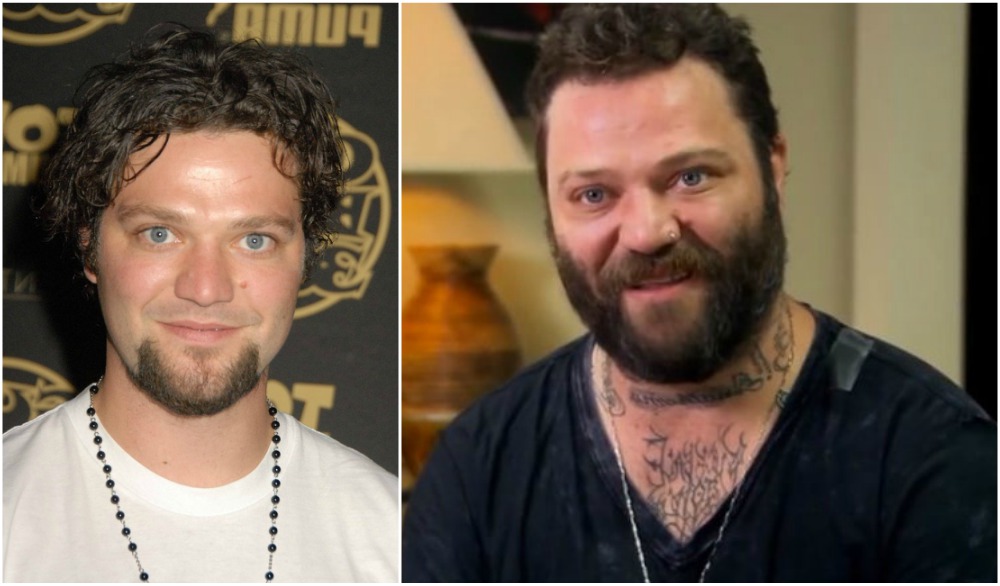 Bam Margera body measurements:
Waist: 35 in (89 cm)
Chest: 39 in (100 cm)
Shoe size: 11 (US)/ 43(EU)
Hair colour: Dark brown
Eye Color: Blue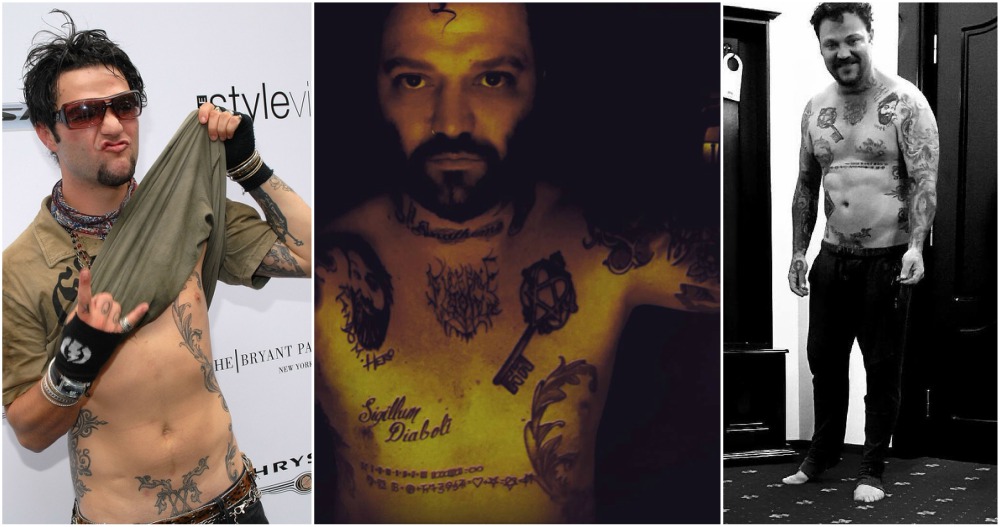 Over the last several years, the life treated Bam Margera rudely.
This year Bam appeared on TV screen and he was hard to recognize. What happened to this smiling and cheerful man with boyish look?
Bam has gained extra weight, his voice became gravelly. He doesn't remind his older version of himself anymore.
Alcohol, depression and fights replaced a young boy with a man who looks like a wild bear. In such image Bam appeared on the TV show together with his mom, telling the auditory about his life changes and troubles.
What made Bam Margera change?
The main push for all these events was a death of Bam's close friend Ryan Dunn. Bam deepened into depression and as a result tried to find a kind of consolation in alcohol. Bam also made a shocking statement – he used to think about suicide!
Bam gained a lot of weight due to alcohol consumption and eating disorder. The skateboarder confessed that he was not able to control his drinking anymore. In addition to the problem, he rejected any kind of help and therapy, but luckily, his mom seemed to convince Bam to try.
A bit earlier, Bam made another loud statement – the star said that he suffered from bulimia. It was mention on Radio Bam. This problem may again be connected with alcohol addiction and bad eating habits. Besides, Bam several times stated that he was afraid of being fat. All in all it seems that this man neglects his health at all.
When he was younger, Bam used to go to the gym in order to keep fit and paid a lot of attention to his abs, but that time has gone out.
There was also a time when Bam was trying to stay in a good shape, but his temptation to the alcohol didn't leave him a chance. Sometimes, he was even said to replace food with drinking.
On the top of all Bam's troubles stands bipolar disorder that makes Bam isolated from the others as he doesn't want to rely on anybody.
Hopefully, this guy will recover and we'll still have a chance to watch his performance.