Date of birth: June 7, 1974 (Age: 42 years)
Height: 6 ft (183 cm)
Weight: 170 pounds (77 kg)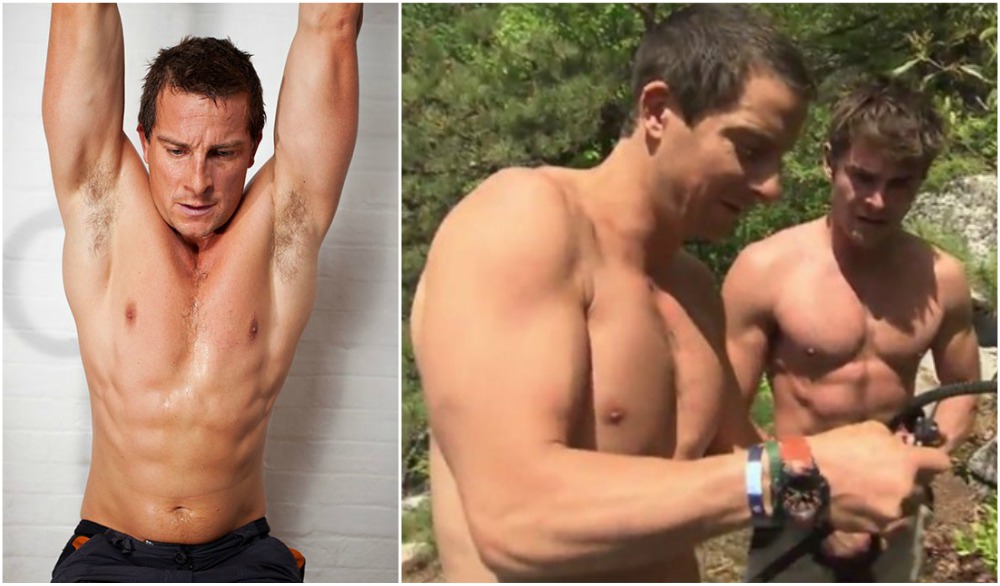 Hair colour: Brown
Eye Color: Grey
Bear Grylls is a real extreme adventurer. We can often see him eating raw meat of wild animals without hesitation. But do you know what diet does Bear keeps in his real life?
Actually, Bear Grylls doesn't like diets and he doesn't keep any. But still, he has several eating rules. Here they are:
 – First and the main rule is to eat healthy food.
– The next one is home-made food. Bear adores eating at home, especially if he cooks himself. He confessed that he also likes cooking for the whole his family.
– No junk food. Bear Grylls keeps distance from fast food restaurants and the food they offer. Such food is very fatty and nourishing, but in a very short time you'll feel hungry again. It's not healthy.
– No fish and meet at home. It seems natural, because during his survival sessions Bear is really fed up with meet. Of course, it's not the meat we got used to, but while at home, Bear can't even look at meet and fish.
– Bear receives protein from pulses, quinoa and nuts.
– He likes cakes, and sometimes together with kids he arranges "cake party".
Now, let's have a look on how Bear's training routine looks like.
There was a case in Bear's life when his toned body and sport saved his life. At the age of 22, in the result of an accident during the parachuting, Bear broke his back. The doctors said it was a miracle that Bear was alive and admitted that due to his great physical shape he recovered so fast.
Every day Bear arranges a training that is a combination of functional and strength exercises. Bear Grylls has a companion for his training sessions – his dog. Together they run in the mountains. Bear is also enrolled in yoga and never misses it. While at home, Grylls also practices weight circuits.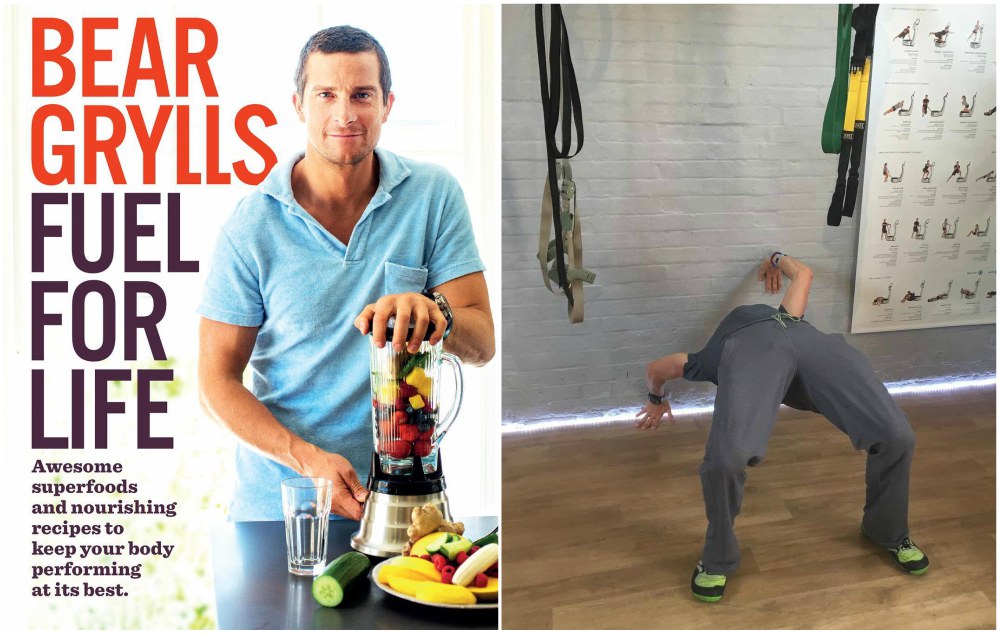 Actually, that's all about Bear's secrets. Nothing supernatural as you see, thus everyone can achieve such great results.