Date of birth:  March 16, 1989 (Age 28)
Full name: Blake Austin Griffin
Born Place: Oklahoma City, Oklahoma, USA
Height:  6'8.5'' (204.5 cm)
Weight: 116 kg (256 pounds)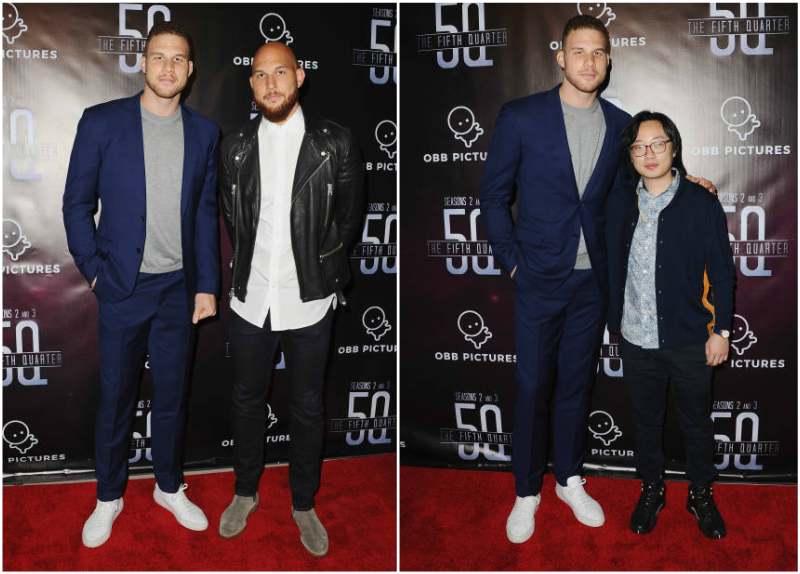 Blake Griffin's body measurements:
Chest: 45" (114 cm)
Waist: 34" (87 cm)
Biceps: 16" (41 cm)
Shoe size: 17 US
Hair color: Light brown
Eye color: Dark brown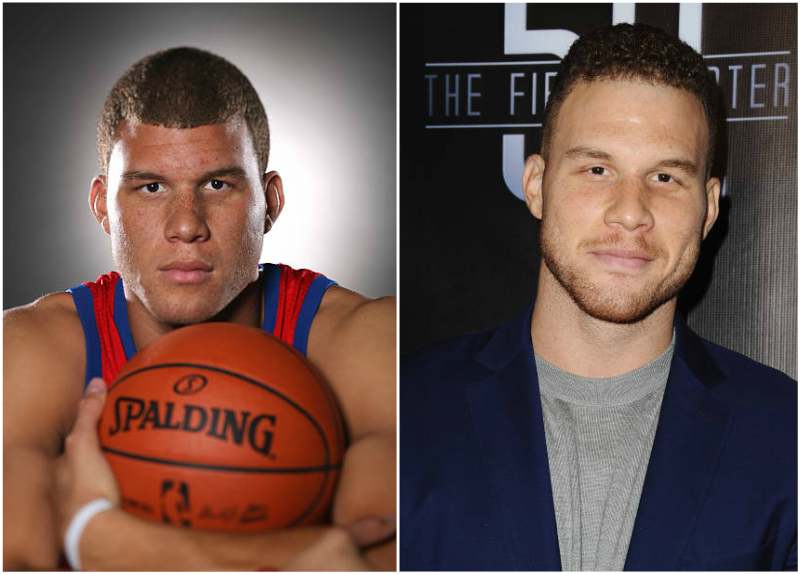 The outstanding basketball player Blake Griffin was definitely born for dunks. Born to a father who also played basketball while he was in college, his genetic makeup already equipped him for the future the world had fashioned for him. While growing up in Oklahoma, Blake was home-schooled up until his eighth grade and moved to Oklahoma Christian School.
Since his dad also owned a gym, Blake invested most of his time while home-schooled building up his physic. By the time he stopped home-school, he was built for any kind of sport and played both baseball and football at his school before he decided to make a career out of basketball.
While in high school, he won 16 awards among which included the All-American Slam Dunk Champion award. He went ahead to further his career while at college playing for the Oklahoma Sooners.
For the past 8 years, Blake has been advancing in his career climbing to higher heights of success. So far, he has won over 33 awards and honours.
Blake believes that he has attained this level of success through his hard work and intense investment in his health. In order to achieve a ripped figure, he doesn't leave any stone unturned. Apart from regularly hitting the gym, he actively takes part in order activities like swimming as he balances it all with a healthy protein filled diet.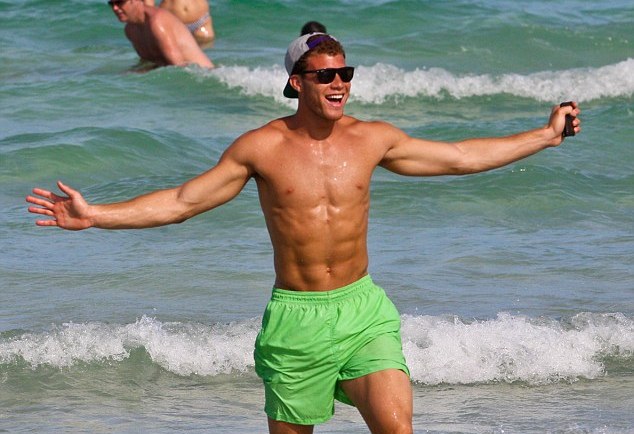 He also believes that the greatest investment anyone who wants to create a career in sports can make is in their health.
Blake also has a heart that beats for the society and looks for ways he can give back which lead to a fundraiser he began Dunking for Dollars. Through this fundraiser, he donates hundred dollars for each dunk he makes to help fight obesity in children.