Weight: 53 kg or 117 pounds
Date of birth: July 23, 1989 (Age: 27)
Daniel Jacob Radcliffe is a famous Engish actor. He was born on 23 July 1989 in Fulham, England. Daniel studied in two different schools for boys – first was Sussex House School, in Chelsea, London. Second school was City of London School, in the City of London.
Racliffe has dark brown hair and blue eyes. He wears a shoes of 10 size. Daniel is atheist.
He is best known for his main role in Harry Potter series, he played his role in eight films about Harry Potter, first was in 2001, called Harry Potter and the Philosopher's Stone and last one was released in 2011 called Harry Potter and the Deathly Hallows – Part 2.
Radcliffe's first film role was in 2001, he played in comedy thriller film called The Tailor of Panama. He played a role of Mark Pendel. After this movie, he started acting in Harry Potter and gained worldwide popularity.Radcliffe has near $110 million net worth.
After Harry Potter's role, Daniel also filmed in The Woman in Black, which was released in 2012. He played a role of Arthur Kipps. His next movie was Kill Your Darlings (2013), Radcliffe played a role of Allen Ginsberg. In 2014 he played in a movie Horns, he had a role of Ig Perrish. Same year he filmed in The F Word movie, Daniel played a role of Wallace. In 2015 he acted in Victor Frankenstein, he had a role of Igor.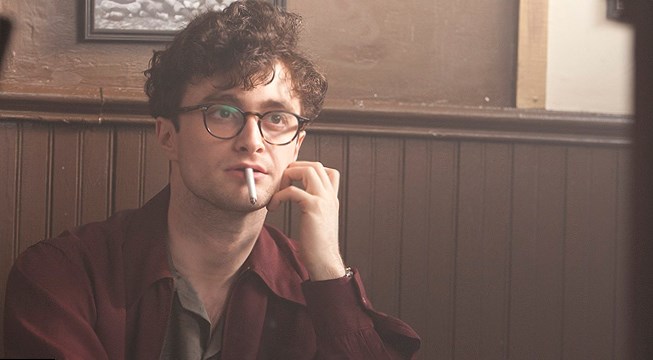 Daniel's first appearance in TV Show was in 1999, David Copperfield, adaptation of old novel by Charles Dickens. He had a role of Young David Copperfield. This film was released in two parts, 25 and 26 December 1999.
In 2007 Daniel started dating with Laura O'Toole. Their relations weren't so long and in 2008 they broke up. Radcliffe was rumored to date with Emma Watson from 2008 to 2009. They were seen together few times, but it wasn't officially confirmed that they had a romance. In 2010 he was rumored to date with Olive Uniacke, stepdaughter of one of Harry Potter's producers. They had a friendship for a long time and in August they were rumored to start their relationship. From 2010 to 2012 Daniel dated Rosanne Coker, she was production assistant in some parts of Harry Potter. In October 2012 they separated. In 2012 Radcliffe started relations with Erin Maya Darke. They met each other on Kill Your Darlings filming. In 2014 Daniel and Erin engaged. There were some rumors that Radcliffe is gay. But he said that it's not true and he doesn't like to hear such gossips.
Daniel's favorite food is sushi, pizza, fish, diet coke and chocolate. His favorite TV Programs are Family Guy, The Simpsons and Dad's Army. Racliffe's favorite books are Three Man in a Boat by Jerome K. Jerome, 1984 by George Orwell and Harry Potter and the Prisoner of Azkaban by J.K Rowling. His favorite author is Iain Banks. His favorite music bands are The Rage Against The Machine, Muse, Sex Pistols, Jane's Addiction, Blur and others. Daniel's favorite movies are 12 Angry Men (1957), Goodbye Lenin! (2003) and Mystic River (2003).
73 Questions with Daniel Radcliffe