Charlie Sheen – Denise Richards couple was one of the most scandalous in Hollywood. Good Catholic girl Denise and a bad boy Charlie had great expectations as for their marriage but in 2005 Denise filed for divorce. What was the reason of it and whom the most beautiful model and actress in Hollywood is dating now? Let's discuss…
Denise Richards  Biography
Denise Lee Richards was born on the 17th of February in 1971 in a family of Irving Richards (telephone engineer) and Joni Richards (coffee shop owner). She has also a sister Michelle Richards.
The girl spent her early years in a village Downers Grove, IL. When the girl was 15, she moved to Oceanside, CA with her parents and a sister. There she attended the local school El Camino. Denise was extremely beautiful from her teens. She was fond of sports and played baseball in the school team.
Denise's family was rich enough, that's why the girl had everything she could dream about. At the same time she had no idea, what profession to choose. The girl started modeling from the earliest years. Her pretty face and well shaped body was noticed by scouts of model agencies. She advertised cosmetics and some culinary appliances.
Soon Denise felt that modeling was not enough for her. She decided to become an actress.
Denise Richards  Career
Denise Richards movies is hard to call extremely talented or interesting. Most of critics insist that the woman gets her roles for her godlike appearance but not for her talent as an actress. Even in her best movies she doesn't look natural. She took part in several TV series, some of them were quite popular. Thus her pretty face and great body appeared in one episode of "Friends", in "Married with Children" and "Melrose Place".

The most successful movie in Denise Richards's career is, probably, "Starship Troopers". The movie is the brilliant work of film director Paul Verhoeven. The movie got $120 million of profit and became box office hit. Denise Richards got Blockbuster Entertainment Award nomination as the best new female actress.
A year later another successful movie of Denise Richards was released. It was "Wild Things", the thriller, where she played the role of a capricious rich girl.
The bright beauty of an actress was the reason, why Michael Apted chose her for the role of Bond Girl in his movie "The World is Not Enough". In 2001 she played in romantic comedy "Good Advice".
In 2007 she co-acted Pamela Anderson in the comedy "Blonde and Blonder". One of her latest movies is "Madea's Witness Protection".
Denise Richards earns her living not just as an actress, but as a model and TV personality too. Thus she participated in the show "Dancing with the Stars" and endorsed Pepsi.
Most of her roles Denise Richards gets for her appearance. Denise Richards age is 44, but she remains fresh and beautiful. But recently she was criticized for her anorexic leanness. Denise Richards weight is 52 kg, although her height is 168 cm. The weight is unreally low for the woman in her forties. Denise tells she got too thin because she has to bring up her three daughters alone. Denise Richards kids live with their mother after her divorce. She cares about them and gets very tired. Nevertheless the star finds some free time for her personal life too.
Denise Richards Personal Life
Denise Richards dating is one of the most popular topics in Hollywood. The star is known by her scandalous marriage with Charlie Sheen and her numerous love affairs. So, here's the list of her loved ones.
John Stamos
In her interview Denise Richards told that her first love was John Travolta. She loved an actor in a platonic way, but her real first love was an actor John Stamos. They were together in late 80-s, when Denise was in her teens. John is 7 years older than his sweetheart.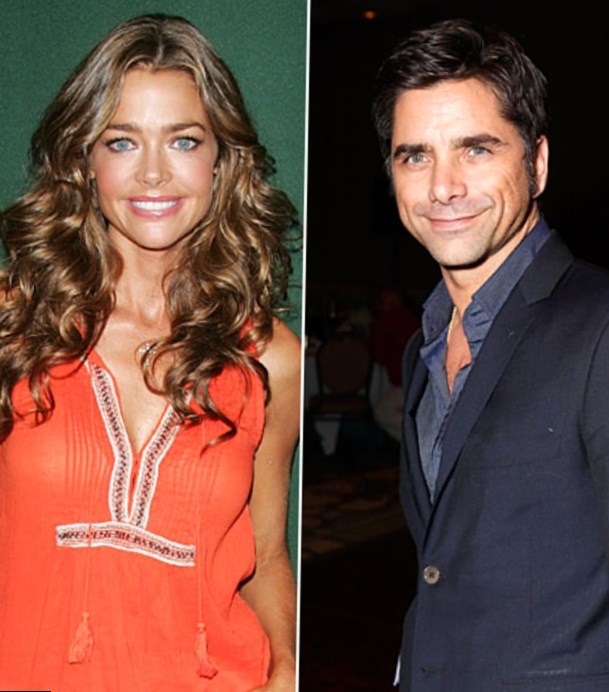 Paul Walker
When Denise was 22, she was rumored to have a short love affair with Fast and the Furious star Paul Walker, who died in a car accident in November, 2013.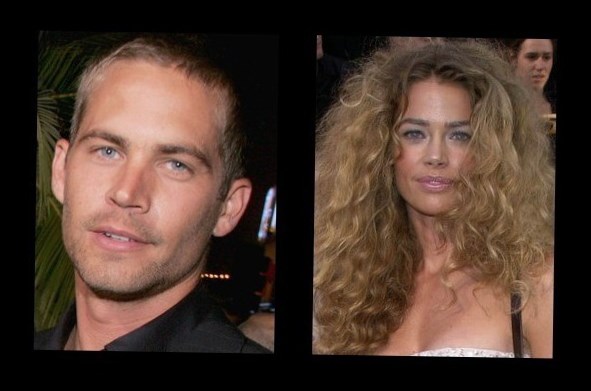 Patrick Muldoon
Beauty Denise Richards met the star Patrick Muldoon during her work in TV series "Melrose Place", where he acted as Richard Hart. They attended the premiere of the movie "Eyes Wide Shut". Then they had been dating a couple of months and split that very year.
This bad boy is the most important man in Denise Richards's dating history as he was the only one, who managed to become her husband and the father of her daughters. They met at a film set of the movie "Good Advice". The couple started dating in 2001 and in 2002 they were engaged. Denise Richards's friends were shocked by her choice. They tried to convince the woman to split with Charlie Sheen, whose reputation was awful. He was known for his drug addiction, for porno addiction and for his constant relationships with prostitutes. Just before their marriage, Denise visited her priest. Later she told in her interviews that "Charlie has completely changed".
Their marriage lasted three years. During that period Charlie Sheen wife gave a birth to two beautiful girls, Sam J. Estevez and Lola Rose Estevez. In 2005 the actress filed for divorce. In fact, Charlie hadn't changed his nature. He continued to buy prostitutes, he used drugs and he showed his penis online. The actress was fed up and left her husband. But they still communicate from time to time, mostly because of their daughters.
In 2011 Denise Richards adopted her third daughter, Eloise Joni Richards.
Denise Richards Sues Charlie Sheen
Bradley Cooper
She was rumored to date American Sniper actor in 2009. They dated once in Los Angeles, where they were caught by paparazzi. But probably, it was just a friendly dinner.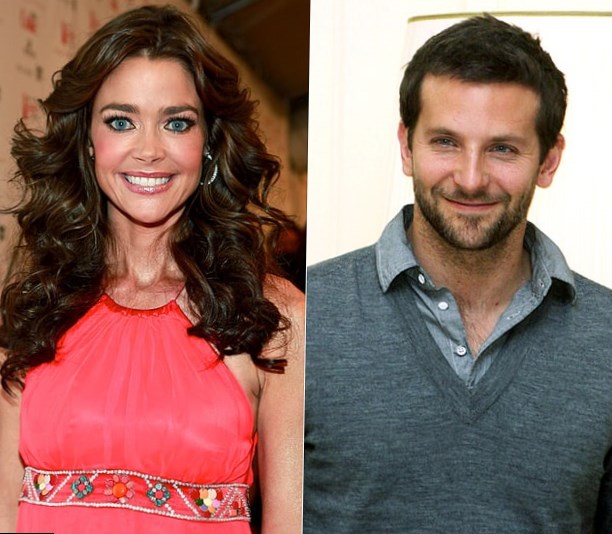 Nikki Sixx
Denise Richards dated the musician Nikki Sixx a couple of months in 2010. In December they split.
Now the actress is alone. She brings up her three children and is looking forward to new cinema roles.