Date of birth:  January 5, 1946 (Age 72)
Full name: Diane Keaton
Born place: Los Angeles, California, USA
Height: 5'5.5'' (166.4 cm)
Weight: 56 kg (123 pounds)
Shoe size: 8.5 US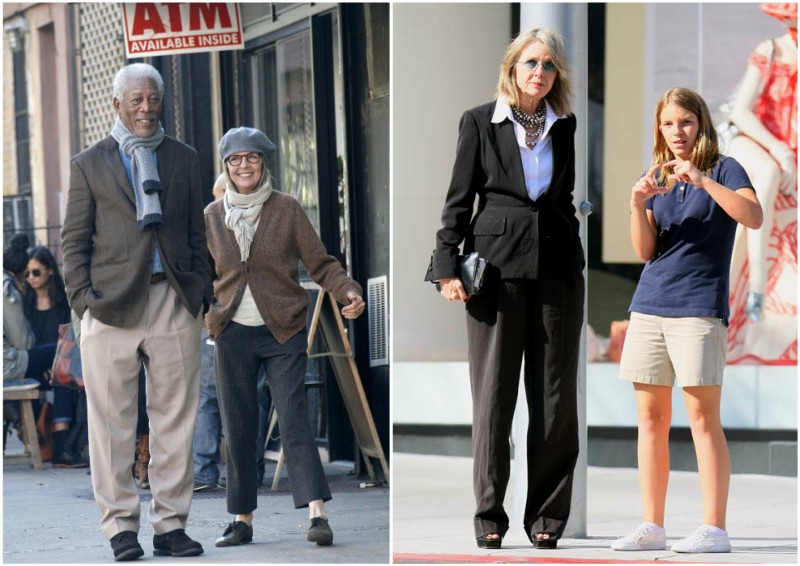 Hair color: Light Brown
Eye color: Green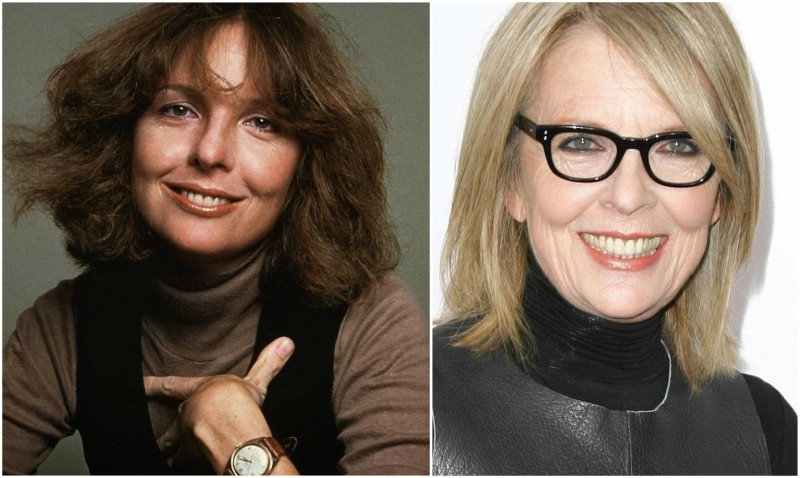 Diane Keaton is an iconic and brilliant actress, producer and director, who has been in the movie industry for almost 5 decades. She doesn't limit herself to movies as she has also created a career as a photographer, real estate developer as well as an author.
While in high school, she found an opportunity through acting and singing clubs to walk in her dreams of becoming an actress. Diane has presently featured in over 50 movies and more than a dozen television shows, therefore, earning her 20 awards and 35 nominations. She has also authored 2 books and edited 6.
Diane is definitely ageing gracefully. At the age of 72, she still finds a way to keep her trim figure and her ever radiant smile. Though her career over the years required her to always look good for the screens, Diane had learnt to always put her health at a high priority. She always ensures she does some kind of exercise every single day even though her schedule is tight. Nevertheless, in her youthful years, this was not always the case.
When she had to lose a bit of weight for her role in Hair, the only way she knew how to was by forcing her finger down her throat right after eating. At that point in her life, she had no idea this was an eating disorder called bulimia, to her it was just a little trick to stay in shape.
Little did she know that she was about to struggle with this disorder for 5 years and would require her to go for therapy for full recovery.
Currently, Diane is an icon when it comes to style and fashion. Most ladies set her as a pinnacle of their physical appearance goals in old age, but Diane wasn't always a fan of her own body.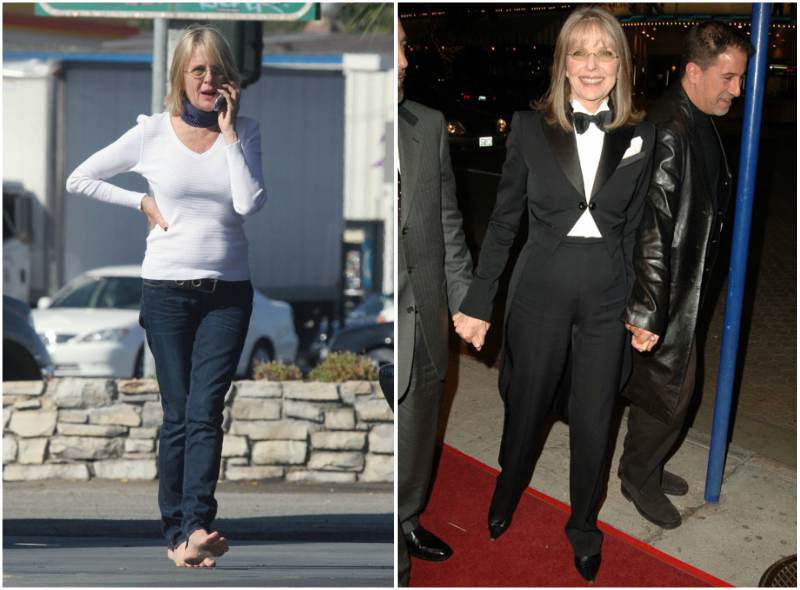 When she was young, she neither liked her nose nor her eyes as she tried excessive blinking and using a pin to achieve the result she envisioned in her mind.