Date of birth: July 17, 1935 (Age 83)
Full name: Donald McNichol Sutherland
Born place: Saint John, New Brunswick, Canada
Height: 6'5" (193 cm)
Weight: 89 kg (196 lbs)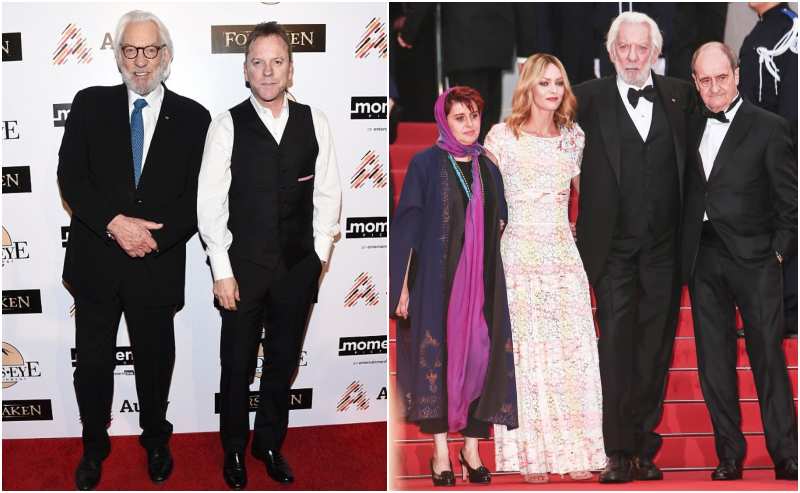 Hair color: White (used to be brown)
Eye color: Blue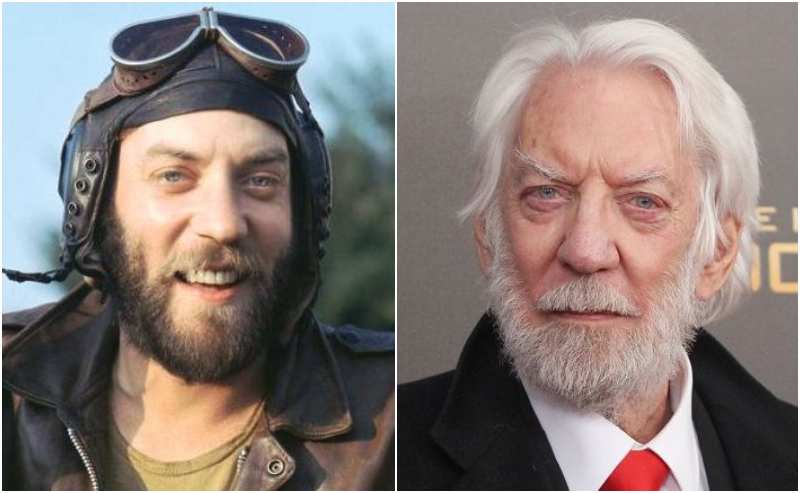 Donald Sutherland is an accomplished actor and film producer who, after a career spanning a half century and appearances in over 200 films and shows, has left his legacy and also cemented his place as one of truly Hollywood immortals. Although an engineer by education, his thespian career has seen him become a 2-time Golden Globe Award Winner and an Officer of the Order Of Canada (OC).
One of Donald's early jobs was as a radio news reporter when he was just 14, and soon as a DJ. He soon quit his engineering dreams and turned to drama, studying more at London and at Scotland. After landing several small roles in films, he caught a chance 1967's The Dirty Dozen which elevated his status and landed him a starring role in MASH in 1970.
Donald has gone on to deliver outstanding performances over the years, especially his award-winning roles in Path to War in 2002 and Citizen X in 1995. He was also a part of the Hunger Games film series as well as movies such as National Lampoon's Animal House and Invasion of the Body Snatchers both in 1978, and in action series Crossing Lines in 2013 to 2015.
Being a man of towering presence, he is hardly missed when he walks into a room. Throughout the years, he has kept his average built body fit by necessary light workouts and healthy dieting. After all, one has to be in an impeccable state of health to look as fine and fit as he does at his advanced age. He is rarely seen without a beard which has gone from a brown Chevron stache to a salt and pepper look and finally all snow white.
He is the father of daughter Rachel Sutherland, famed actor Kiefer Sutherland, and his other sons Roug, Angus and Rossif Sutherland.