Date of birth: May 23, 1958
Full name: Drew Allison Carey
Born place: Cleveland, Ohio, USA
Height: 5' 10" (178 cm)
Weight: 170 lbs (77 kg)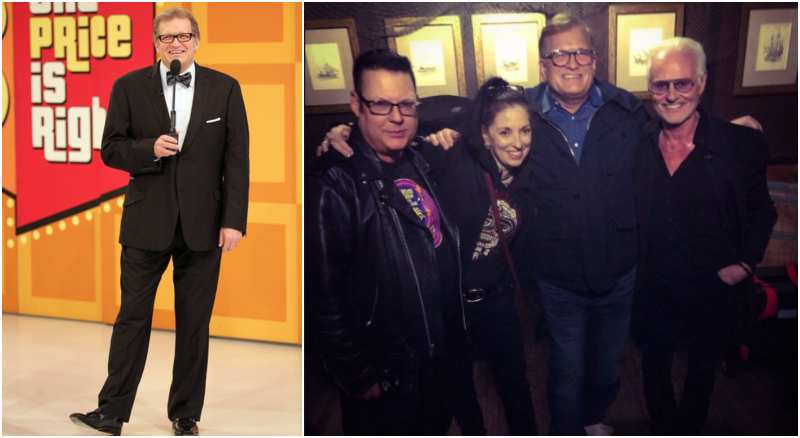 Hair color: Blonde
Eye color: Blue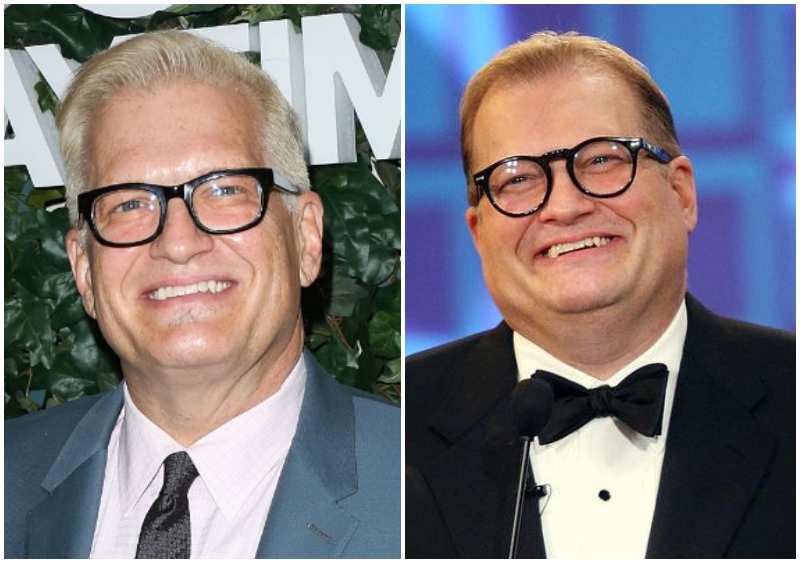 Drew Carey has been a household name for many reasons, all of which are pleasant to us, fans and TV viewers. The accomplished humorist is famed for acting in and producing a popular sitcom as well as hosting game shows. Another reason for his fame is due to his incredible weight loss which only began at 50 after he realized how laborious playing with his adopted son was.
After spending 6 years as a US Marine and working a few jobs, he took his comic talents serious and soon gained nationwide recognition when he participated in Star Search in 1988. His stand-up showpiece in 1993 titled Drew Carey: Human Cartoon earned a CableACE Award.
The Drew Carey Show which was televised for 9 years until 2004, brought him worldwide fame and established him as a top comic actor. His reputation was further established as he hosted improv shows, Whose Line Is It Anyway? from 1998 to 2007 and Drew Carey's Improve-A-Ganza in 2011. He currently hosts The Price Is Right, a show he has been hosting since 2007.
Drew infamously had a heavyset teddy bear figure which was cute until 2010 when he decided big is not beautiful anymore and it's unhealthy as he even suffered Type 2 diabetes.
He effectively quit junk food and alcohol and embarked on a zero-carb diet.  He also began to have cardio workouts 45 minutes daily, 6 days weekly. It produced wonderful results after only 6 months as he dropped an incredible 80 lbs and his pant size went from 44 to 33/44.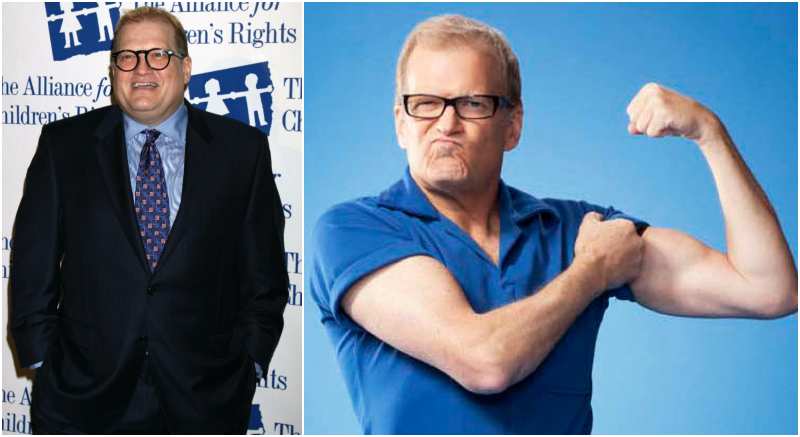 He wears his trademark bifocals even though he has had corrective surgeries for his vision done.