Date of birth: December 8, 1985 (Age 33)
Full name: Dwight David Howard
Born place: Atlanta, Georgia, USA
Height: 6'11" (211 cm)
Weight: 265 lbs (120 kg)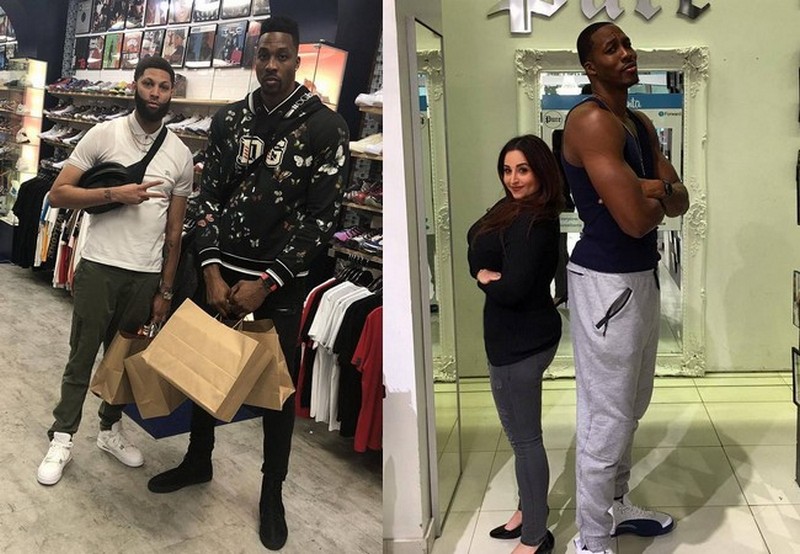 Dwight Howard body measurements
Chest: 42" (107 cm)
Waist: 32" (81 cm)
Biceps: 14" (35.5 cm)
Shoe size: 18 (US)
Hair color: Black
Eye color: Brown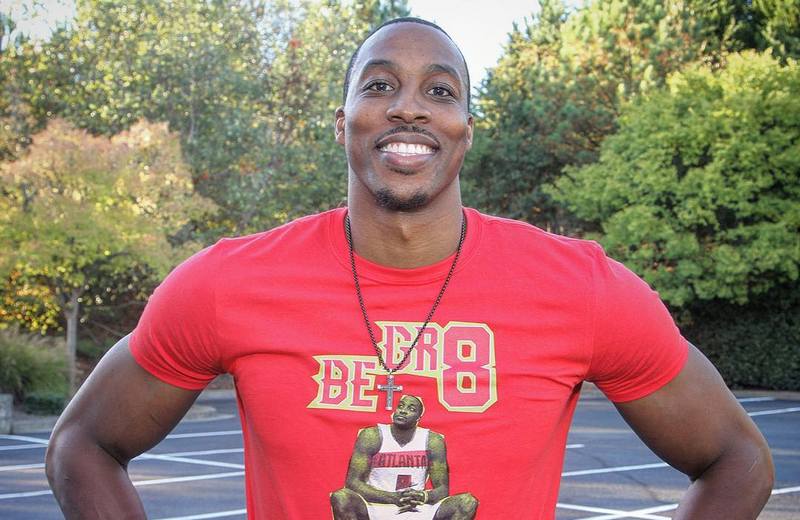 Dwight "D-12" Howard, the man who for the better part of his career was known and addressed as Superman, is one of the finest basketballers in the world today. Although his best part of his career came when he played for the Orlando Magic, the Olympic gold medallist currently plies his trade for the Washington Wizards.
Dwight got serious about playing basketball right from age 9 after getting encouraged by his basketball-oriented parents. Playing for Southwest Atlanta Christian Academy, he became 2004 state champion with a 31-2 record in his senior year and winning 5 high school national awards. He opted out of college and was drafted by Orlando Magic in 2004.
For 8 consecutive years from 2007, he was a NBA All-Star and was NBA First Team from 2008 to 2012. He led the league in rebounds from 2008-2010 and 2012-2013 as well as leading in blocks in 2009 and 2010. With the national team, he won gold at the Beijing Olympics and was 2007 FIBA Americas champion. He holds the NBA record for highest leaping reach at 12'6" (381 cm).
Dwight was not always as big and buff as we see him today. While in the 8th grade, he was a 5'10" skinny kid but in just 2 years, he freakishly shot up to 6'9" but only still appeared lanky. It was until he met Charles Barkley who told him he needed to bulk up to make the NBA, that he became a gym rat and now weighs 265 lbs.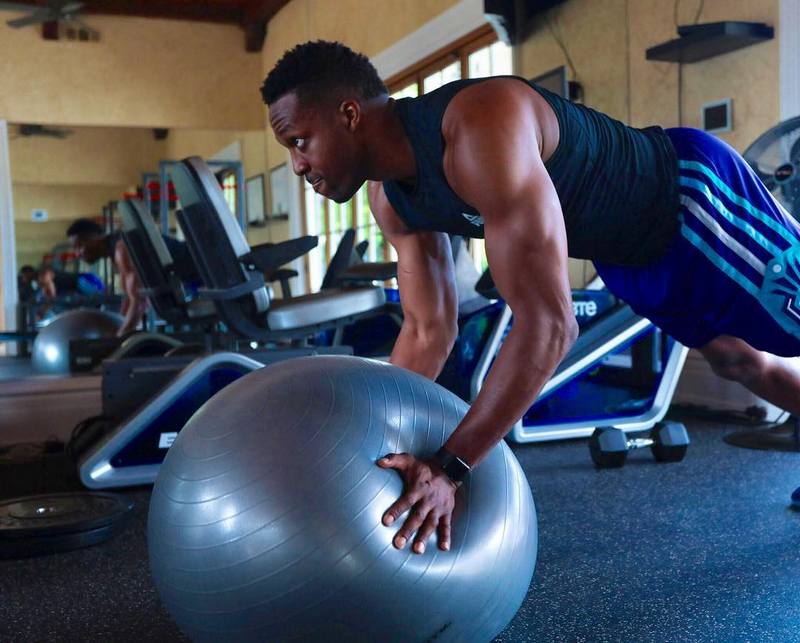 His gym routine includes bench press, dumbbell fly, abs plate twist, cable crunch and medicine ball push-ups has increased his height to 6'11" in the past 4 years and he also has a zero-processed sugar policy concerning his diet.