It is interesting to read about veterans in Hollywood, like Vin Diesel or Michelle Rodriguez, but it is even more interesting to watch the career of a newcomer, who starts from small supporting parts and then gradually moves to the great success. Gal Gadot is hard to call the young actress as she was 30 not long ago, but her main role is yet to come. Gal Gadot is going to become new wonder woman. Israeli beauty got an opportunity to enter the small circle of real Hollywood stars. But it will be possible only if Gal Gadot wonder woman will be successful with public.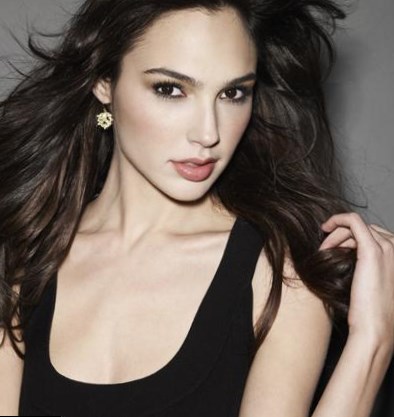 Gal Gadot Bio
Gal Gadot suits for the part of wonder woman perfectly as she is a really strong woman herself. Gal was born on the 30rd of April, 1985 in Rosh Ha'avin, Israel.  She was born in Israeli family and is very proud of her roots. The woman remembers her grandfather, who died in Holocaust. She was conscious enough to serve in Israeli army for two years. She served as sports trainer in the Israeli Defense Forces. That's why she is in great shape. Thus the woman is technically prepared to play parts of superheroes.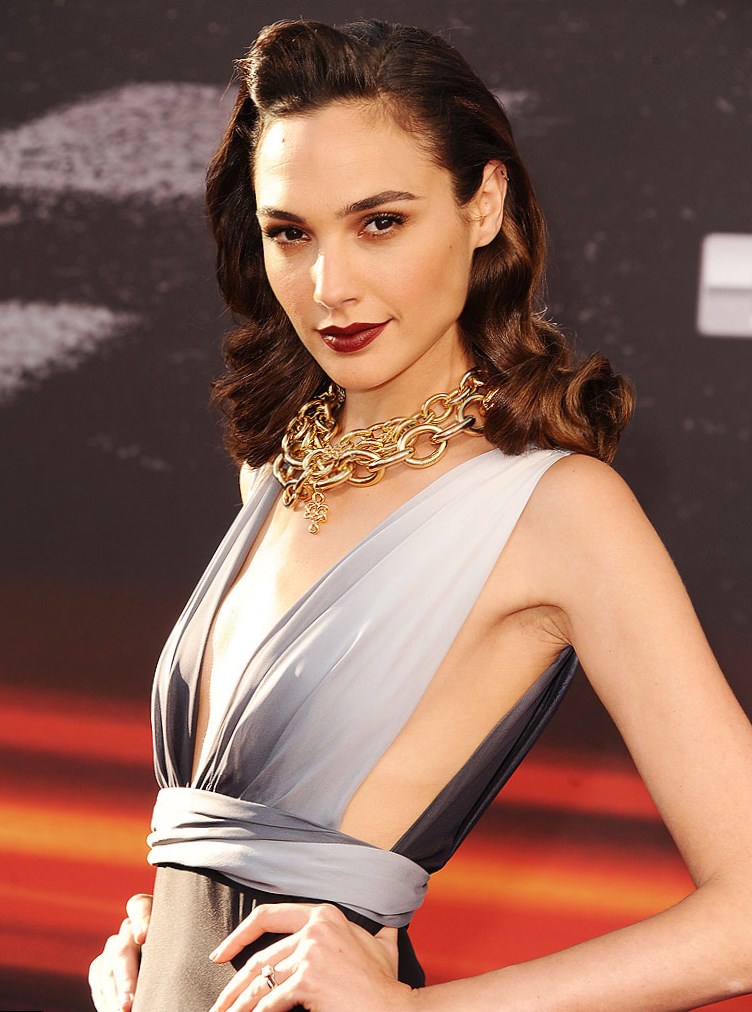 Career
Gal Gadot started her career in late 2000s as a model. In 2004 she won the title "Miss Israel" and presented her country at Miss Universe Contest. The woman took part in several TV projects. Thus she acted in TV series "Bubot" in Israel. Later she decided to continue her career in USA.
In 2009 she started her career in the cinema. Gal Gadot managed to debut in a well known franchise "Fast and Furious". The young woman appeared at the same film set with such famous actors as Vin Diesel and Paul Walker.
Gal Gadot acted there as Gisele. She took part in "Fast and Furious 4", and then she was invited to play in parts 5 and 6. If in the first part her heroine was not so bright and courageous, in the sixth part she even was allowed to make some tricks, while riding a motorbike. Her Gisele was involved in romantic relationships to Han Seoul-Oh (Sung Kang). But the 7th part of franchise was shot without Gal Gadot. Her heroine was killed and the actress felt sorry about it. She liked that courageous romantic girl. But it has been already necessary to widen the list of Gal Gadot movies.
Gal Gadot – INTERVIEW
The actress took part in some other films, that didn't bring a huge success to her. Thus we can admire her slim figure in "Date Night" and ""Knight and Day". But the roles were not of that kind an actress was looking forward to. She liked to play the parts of strong active women, who were ready to struggle for her future and to save the people, who were close to her.
Probably, that's why Gal Gadot liked the part in "BATMAN V SUPERMAN: DAWN OF JUSTICE". This movie must be the most unusual among Gal Gadot movies. It is an interesting screen work, as Gal will share the film set with such professional actors and real stars as Ben Affleck, Jason Momoa and Henry Cavill. She is going to act as wonder woman.
The heroine of Gal Gadot is quite interesting. She resembles the actress herself. Wonder woman is called Diana Prince. She is not just the strongest superheroine, but also the most attractive character in DC Universe. The mother has made Diana Prince from clay and then made her alive. Now the wonder woman has superstrength, superspeed and she controls clay. Besides she uses a magic lasso that makes people to tell the truth. Batman and wonder woman are going to save the world one more time in 2016. The film will be released in May next year and now Batman and wonder woman are putting on their suits to be shot in a trailer that will promote the film.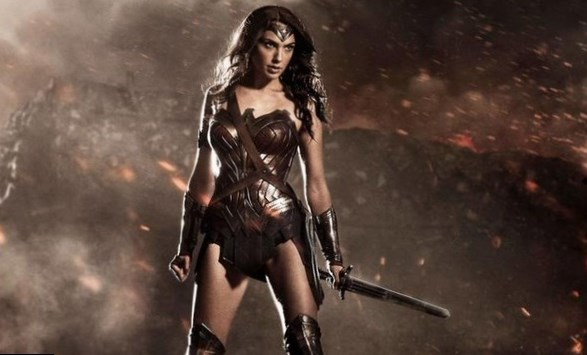 Many fans of Batman are looking forward to "BATMAN V SUPERMAN: DAWN OF JUSTICE" not just because they want to see the continuation of the story, but also because they want to admire slim figure of Gal Gadot in her leather denim.
The actress had already got an opportunity to put on the suit of a wonder woman for the posters that must support the film. Slim and tall enough, she is beautiful and strong, so she is the ideal actress for the part of Diana Prince.
Gal Gadot looked extremely sexual in her leather suit. She is fit enough and is not afraid to show the beauty of her body. Gal Gadot used to be a model, so it is not a problem for her to pose for a photoshot. Fans valued the beautiful body of ex-model.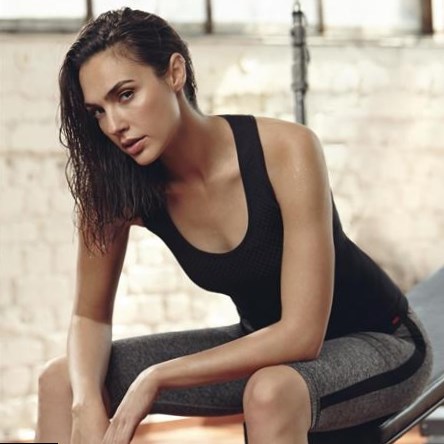 In fact, Gal Gadot has long slim legsand flat tummy. She managed to keep that figure in spite of the fact that not long ago she gave a birth to her first child.
Personal Life
Like a devout Israeli woman, the beautiful lady didn't take part in sexual scandals and didn't change lovers all the time. She got married and remains faithful to her husband. In 2008 Gal Gadot became the wife of Yaron Versano. The couple had a daughter, called Alma. The girl was born in 2011. Of course, the fans were interested, how an actress managed to keep her slim figure. Gal Gadot hates diets. But she is fond of sports. The woman plays volleyball, basketball and tennis. It helps her to remain slim and fast. So, ideal wonder woman has been already found!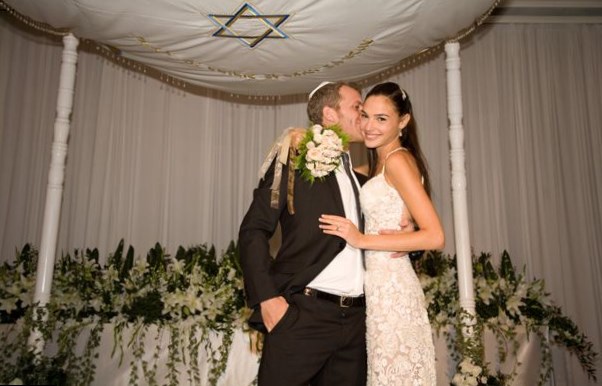 We are waiting for the premiere!
Gal Gadot Interview