Date of birth: March 17, 1955 (Age 64)
Full name: Gary Alan Sinise
Born place: Blue Island, Illinois, USA
Height: 5' 8" (173 cm)
Weight: 187 lbs (85 kg)
Shoe size: 10 US/43 EU
Hair color: Dark brown/Grey
Eye color: Blue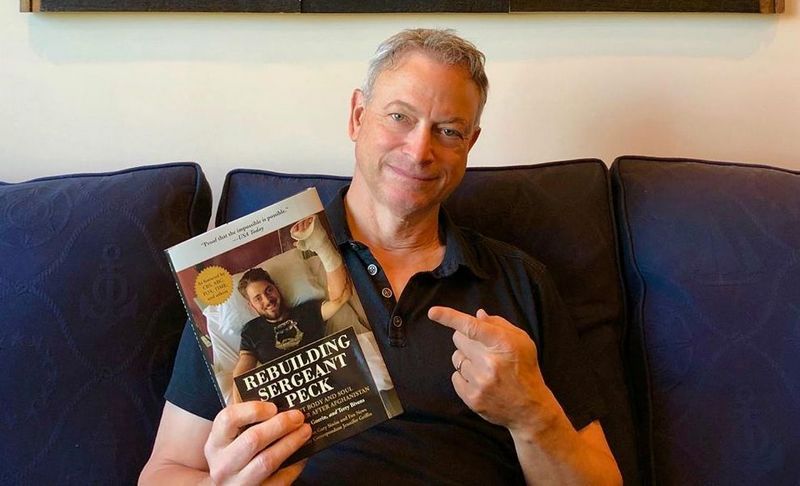 Gary Sinise is a famed Golden Globe and Emmy Award winning actor. He has had experiences starring in and directing stage productions as well as films and TV series. Outside Hollywood, he is also a musician and a philanthropist; a genuine American patriot.
After getting hooked on acting in his final year of high school, he and 2 friends established the now-prestigious, $8 million dollars Steppenwolf Theater Company in 1974, out of the basement of his church. He directed some of her famed productions such as The Grapes of Wrath and True West. He made his film directional debut with Miles From Home in 1980.
Some of the greatest films that Gary has starred in include Forrest Gump (1994), Apollo 13 (1995) (he co-starred with Tom Hanks in both), Of Mice and Men (1992), Truman (1995) and Ransom (1996). On TV, he has played Det. Mac Taylor in CSI: NY (2004-13) and as Jack Garrett in Criminal Minds: Beyond Borders (2016-17).
Gary does not really undergo any serious changes for the role he plays on screen. As he sometimes either plays a law enforcement officer or a crook of sorts, it has been pertinent that he keeps his body in good physical shape for these roles. He is the vocalist and bass guitarist for his 12-member band, Lt. Dan Band.
One can also find Gary going on tour of military bases, supporting the troops and doing several charitable activities for veterans such as charity marathons. In addition to his Walk of Fame Star, he has also been bestowed upon the 3rd highest Department of Army Civilian Award.