Date of birth: February 4, 1940
Date of death: July 16, 2017 (Aged 77)
Full name: George Andrew Romero
Birthplace: The Bronx, New York, USA
Height: 5' 11" (111 cm)
Shoe size: 8 US/41 EU
Hair color: Grey
Eye color: Blue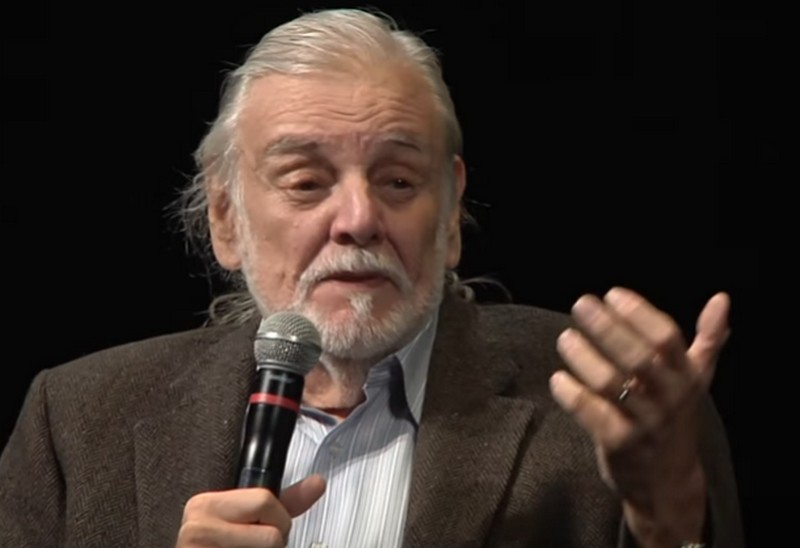 Revered as the "Father of Zombie Films", George Romero was one of the greatest writer, editor and filmmaker, earning his iconic status in horror movies. According to Quentin Tarantino, the "A" in the name George A. Romero stood for "A Fucking Genius".
 His interest in movies began very early for him, going as far as to Manhattan to rent movies on reels to watch at home in the Bronx. His fascination led him to begin shooting films with an 8mm camera at 14. He studied art, theater & design at Carnegie-Mellon Institute and made a living shooting TV ads, short films and training videos before his Hollywood break in 1968's Night of the Living Dead.
Asides from being an inspiration to many filmmakers including Tarantino, George won well over a dozen awards and a star on the Hollywood Walk of Fame (posthumously) for many of his works such as Monkey Shines (1988), Land of the Dead (2005) and Diary of the Dead (2007) all of which he wrote, directed, produced and even acted in some.
Although standing at an imposing height of well over 6 feet, George always had an easily noticeable presence but he was seen by family, friends and associates as calm, loving and amiable; always had a smile on with his grey hair gelled back and his snow-colored short boxed beard, all topped up with his go-to horn-rimmed glasses.
Judging by some time-lapse photos of his, he appeared to have lost most of his body fat and looked somewhat "shrunken", which is only an age-related physiological change. There is no report of any operation done or bad lifestyle habit or workout routine that may have altered George's look in his life.