Penelope Cruz is one more Hollywood actress who can boast by great taste and sense of style. This woman doesn't like the experiments with her style and in the manner of dressing prefers classic style.
Penelope Cruz  didn't change haircolour often, didn't do any plastic surgery and didn't make any experiments with dressing style. Nevertheless at the beginning of her career the actress looked differently. She had brush cut and wore not so elegant dresses as she wears now.
The actress preferred classic style and wore long dresses with low neck. In 2008 especially for the first run of the film Vicky Cristina Barcelona Penelope Cruz wore a long dress of dark navy colour. Critics considered this dress to be the best one on this event. This off-the-shoulder dress accentuated her slim figure.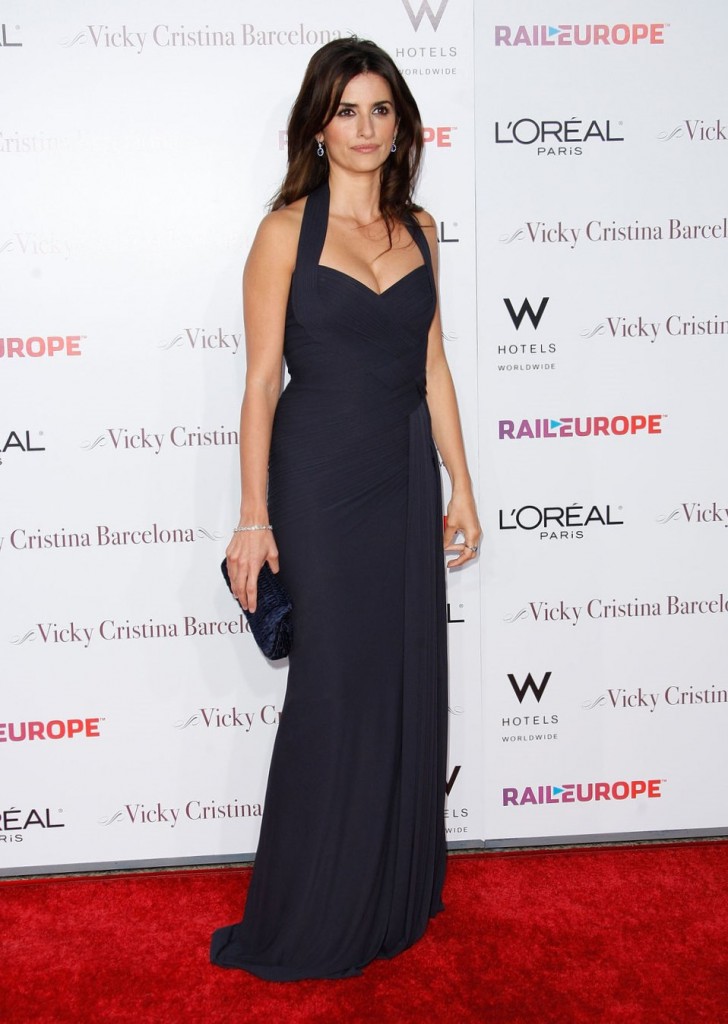 In 2010 during the ceremony of Academy Awards Penelope Cruz was the most elegant celebrity. In order to impress the audience she had chosen cherry floor-grazing dress by Donna Karan Couture. She complemented her look with the help of clutch by Roger Vivier. Though she wasn't accompanied by her boyfriend, this fact wasn't in the centre of attention. Her look was magnificent.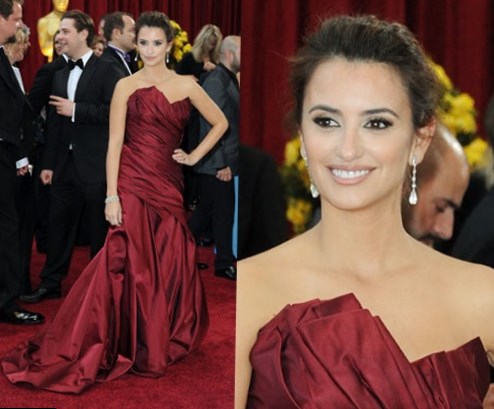 The acquaintance with the film director Pedro Almodóvar made Penelope to change her style. Spanish director was the first who drew attention to delicate womanhood of a young actress and tried to show it on camera. After work with this director Penelope Cruz started wearing short, clinging dresses and slimfit jeans. When she gained first popularity the actress started working with famous and qualified stylists, visagists and designers that could overpersuade Penelope that her appearance had no shortcomings. Before visiting any party or ceremony Penelope covered all the bases in her look.
Paparazzi like to make photos with Penelope Cruz when she makes shopping. She looks perfect in sun-glasses, jeans, peaky cap and T-Shirt or sweater.
Penelope always considers professional's opinion but she also has a good dress sense. During two years Penelope and her sister Monica create clothes for a famous Spanish brand Mango. Their clothes have interesting cutout garment, peculiar design and bright colours.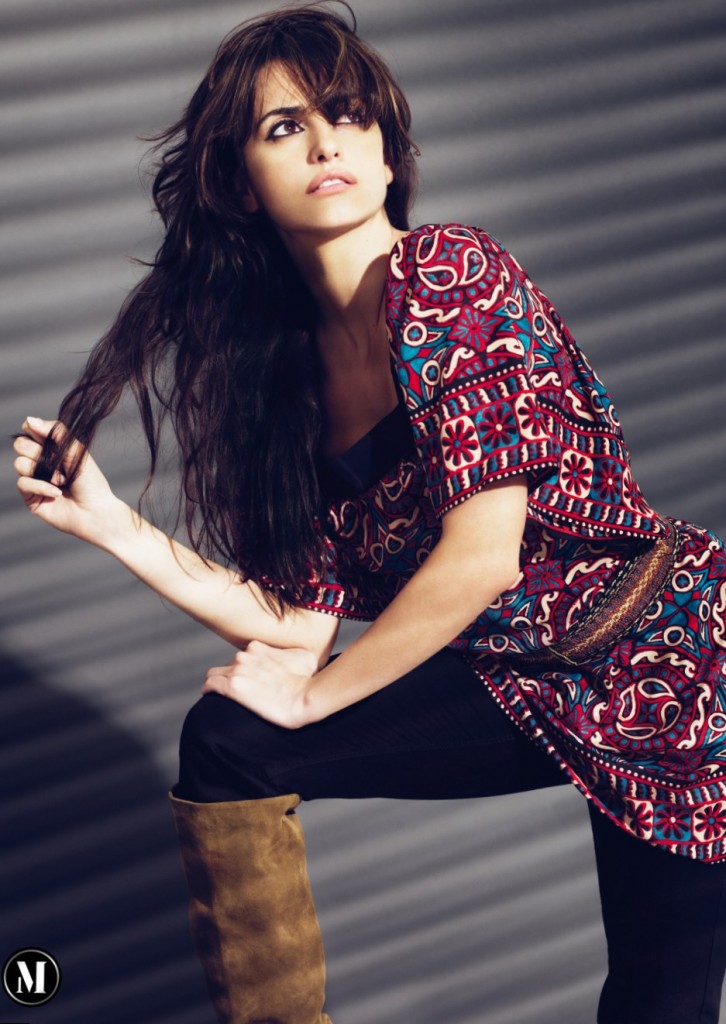 Penelope Cruz rarely attends various social events but during the ceremony Goya, which took place in Madrid, 2015 she also created a furor. She was in a black ball dress decorated by sequins. This look also was appreciated by critics and her admirers. Even now, when Penelope Cruz admits the fact that she has no shortcomings, she prefers floor-length dresses. Nevertheless these dresses fit her figure greatly and add to her look a little bit of romantic.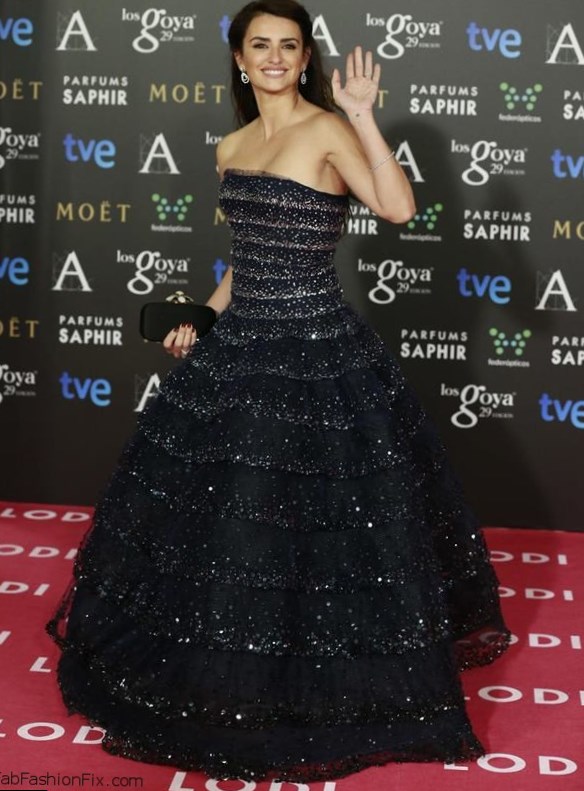 Penelope Cruz (Ellen)