Date of birth: April 9, 1977 (Age 42)
Full name: Gerard Arthur Way
Born place: Newark, New Jersey, USA
Height: 5' 9" (175 cm)
Weight: 170 lbs (80 kg)
Gerard Way body measurements
Chest: 38" (99 cm)
Waist: 36" (92 cm)
Arm/Biceps: 13" (36 cm)
Shoe size: 10 (US)/43 (EU)
Hair color: Dark Brown
Eye color: Light Brown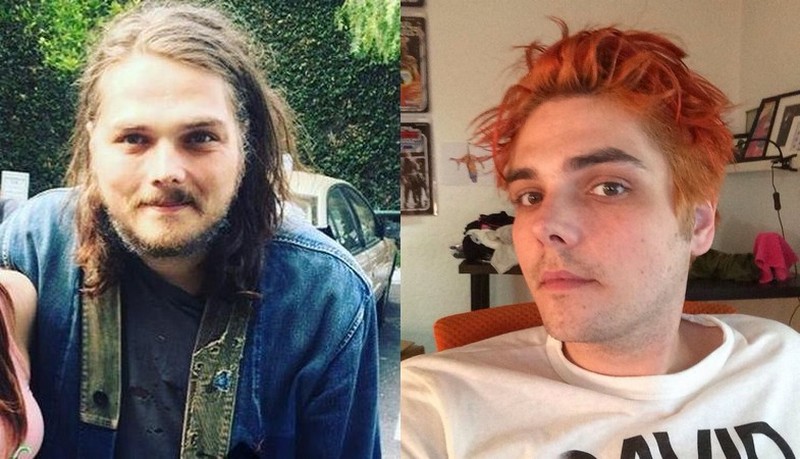 As a musician, Gerard Way is one of the most talented, proving his mettle as a singer, songwriter and frontman of My Chemical Romance (also co-founder) and even as a solo artist. He is also an accomplished, award-winning writer of comic books.
His first singing experience was during a school play of Peter Pan while in the 4th grade and had his grandmom teaching him how to paint, sing and perform up until his teenage years. He drew his first comic, On Raven's Wings in 1993 and pursued a comic book career in college, joining Cartoon Network in 1999 but soon founded the rock band in 2001, with Skylines and Turnstiles as their debut single.
He released 4 studio albums with My Chemical Romance (2002-10) and a single album, Hesitant Alien in 2014 as a solo artist. As a writer however, he has gained more grounds with comic book series such as The Umbrella Academy (Eisner award-winner) and The True Lives of the Fabulous Killjoys. He also co-founded and curates the DC Comics' imprint called Young Animal in 2016.
The only change that Gerard does to his body which can be seen by all is his hairstyle which varies from the cut pattern, the length and color. Easily observable is how he changed his hair from dark brown to a golden brown, then to red but seems to be finally settled with bleaching his hair blonde. He also does not have any tattoos which may be due to his well-publicized fear of needles.
In 2019 however, Gerard has taken to a more mature look. He has reverted to his original hair color and now sports a very fine balbo beard.