Date of birth: February 25, 1913
Date of death: September 5, 1988 (Aged 75)
Full name: Karl-Gerhart Frӧbe
Birthplace: Oberplanitz (Zwickau now), Saxony, Germany
Height: 6' 1" (185cm)
Hair color: Blonde turned grey
Eye color: Blue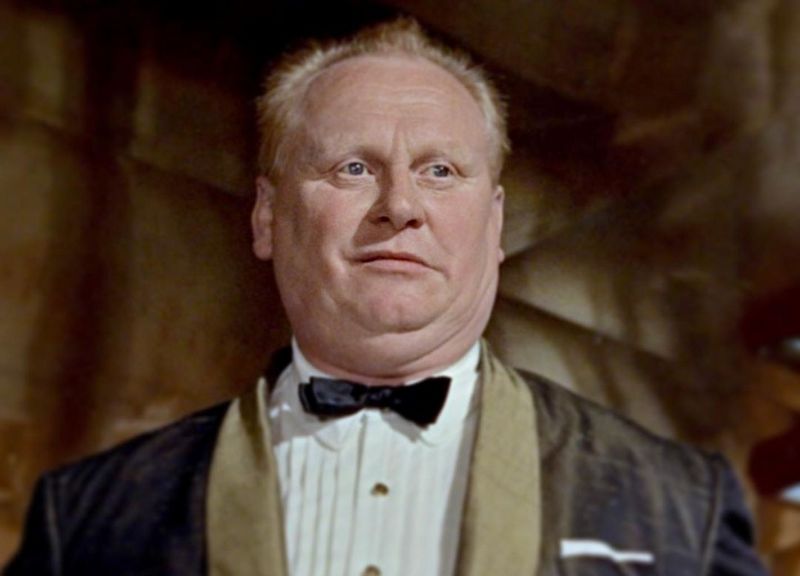 Even long after his death, Gert Frobe remains a cinematic & theatrical icon in Germany as he is fondly remembered in Hollywood for an iconic role he played. He spent his life doing what he loved, becoming one of the best stage and film actors in Germany.
Growing up, he trained as a violinist but dropped for a life in Kabarett and theatre. At the age of 16, he joined the Nazi party but quit after 8 years. After World War II ended months after he was drafted into the German Army, he made his acting debut in the 1948 film, Berliner Ballade (the Ballad of Berlin), earning him the fame of Otto Normalverbraucher (the American equivalent of "Average Joe").
Probably his most famous role ever, he played the villainous Auric Goldfinger in the 1964 installment of the James Bond film franchise of the same name, a role he even earned a Laurel Award nomination for in 1965. He also starred in Is Paris Burning (1966) and Chitty Chitty Bang Bang (1968) in Hollywood and The Threepenny Opera (1963) and Der Rӓuber Hotzenplotz (1974) in Germany.
Gert was a man with a stature that was impossible to miss due to his large round frame that perfectly suited a larger lot of the roles he played in his films; as an experienced high-ranking military officer of a villainous multi-millionaire. Although his weight is not on record, Gert looked like he could not have weighed less than 180 lbs or 80kg.
Even before his hair began to turn gray, Gert had began balding before he turned 50. His hairline can be seen as substantially receding in the film, Goldfinger.