Date of birth: February 14, 1971 (Age 48)
Full name: Gheorghe Dumitru Muresan
Birthplace: Tritenii de Jos, Cluj County, Romania
Height: 7' 7" (231 cm)
Weight: 303 lbs (137 kg)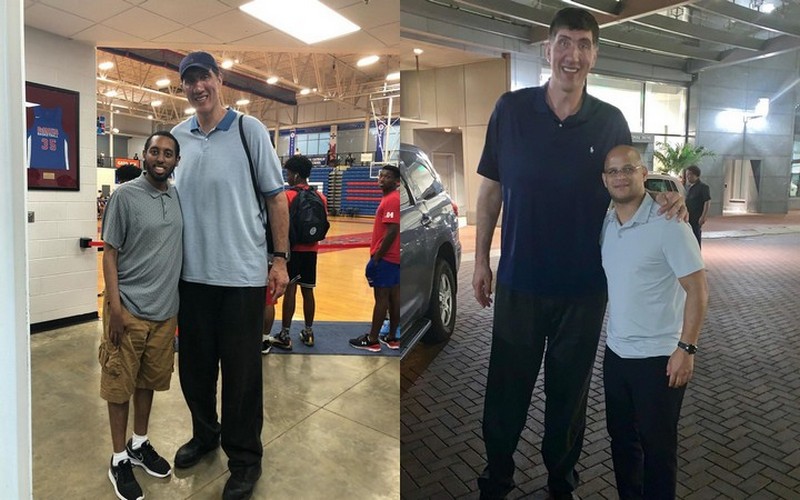 Gheorghe Muresan body measurements
Arm (Wingspan): 7' 10" (239 cm)
Shoe size: 19 (US)/52 (EU)
Hair color: Dark Brown
Eye color: Dark Brown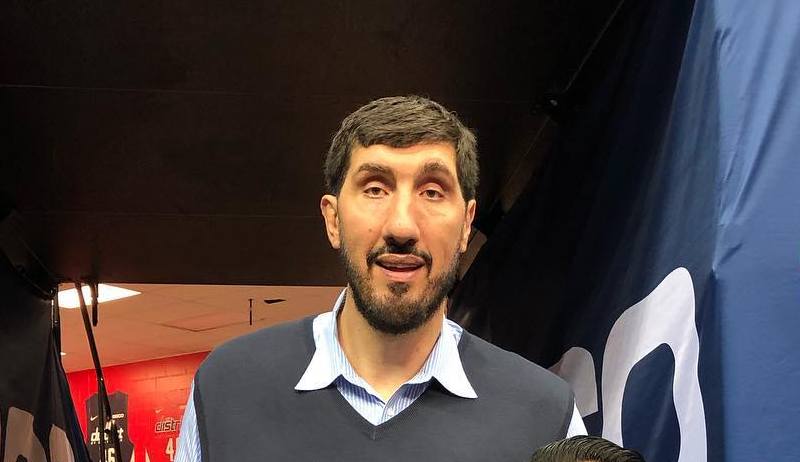 Gheorghe Muresan a.k.a Ghiƫă (Eng trans: Little Gheorghe) is not only a former professional basketball player but officially still the tallest man to ever play in the NBA, making his mark at the Washington Wizards where he was for 4 years. He is now an actor and writer amongst other things.
Already bizarrely tall in his teenage years, a trip to the dentist when he was 14 set the course for his life as the dentist (who was also a basketball ref) recruited him to play basketball. After his collegiate career at Cluj University, his professional debut came playing in the French league for Pau-Orthez in 1992 for a year before being drafted into the NBA by the Wizards.
His best season in the NBA was the 1995-96 season when he led the league field goal percentage (a feat he achieved the next season too) and won the most improved player award that year too. Outside the court, he starred in the 1998 film, My Giant, appeared in Eminem's music video for My Name Is and co-authored 2 health &fitness books for young adults.
Gheorghe is exactly what he is being referred to most times; a giant! So much that he even makes big man Shaquille O'Neal look smaller. His unusual growth sprout happens to be non-hereditary as his parents are only "normal" heights of 5' 9" and 5' 7" but is however as a result of a pituitary hormone gland disorder.
Except for an injury that kept him out of the game for an entire season in 1998 (he managed only one game), there is not much on record concerning any physical change that Gheorghe might have undergone.