Date of birth: March 14, 1974 (Age 45)
Full name: Grace Park (Bak Min-gyeong)
Born place: Los Angeles, California, USA
Height: 5' 9" (175 cm)
Weight: 128 lbs (58 kg)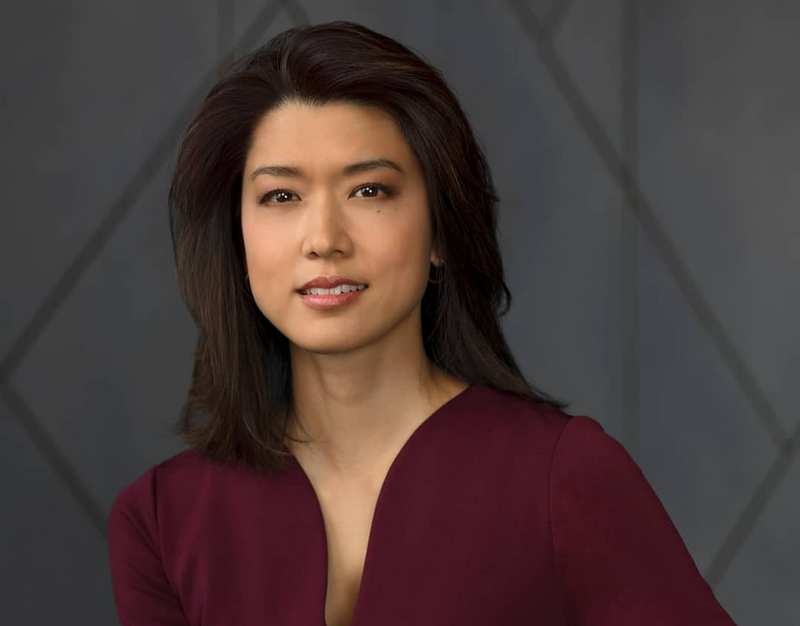 Grace Park body measurements
Bra size: 32B (US)/70B (EU)
Bust: 34" (86 cm)
Waist: 26" (66 cm)
Hips: 35" (89 cm)
Dress size: 6 (US)/36 (EU)
Shoe size: 9 (US)/40 (EU)
Hair color: Black
Eye color: Dark Brown
Undoubtedly one of the most beautiful actresses to grace our television screens, Grace Park has become one of the most sought-after actresses, owing to her grace, attractiveness, charm, skill and versatility, attributes that she put to great use even as a model.
Upon relocating to Canada 2 months before she turned 2, she developed a knack for singing and this made her join the choir in her high school where she sang alto. After earning her BA in psychology, she made her acting debut in an episode of The Outer Limits and later in Beyond Belief: Fact or Fiction, both in 1997. She had a 5-episode stint on The Immortal in 2000.
Grace is known for playing roles that portray her athletic combative style and also her allure and sex appeal. While she has not had as much success in film, she had had many famous roles on TV such as in the sci-fi series Battlestar Galactica and its several TV films (2003-09), teen series Edgemont (2001-05) and crime series, Hawaii Five-O (2010-17).
One only needs to look at Grace and see that she can pass for a 25 year old even at her ripe age going on 50. She has a very enviable slim physique, full features and coupled with her childlike looks, her captivating beauty feels eternal. She looks so young that even at the age of 26, she got to play the role of a 15-year old high school girl in Edgemont.
How does she maintain her athletic, yet slim physique? Grace has revealed it all down to her workout routine. She claims to eat anything she wants but gets rid of excess calories by working out intensely, doing yoga and drinking her greens, especially whenever she has an upcoming photo shoot.