Date of birth: March 27, 1988 (Age 31)
Full name: Holliday Clark Grainger
Born place: Didsbury, Manchester, England
Height: 5' 1" (155 cm)
Weight: 115 lbs (52 kg)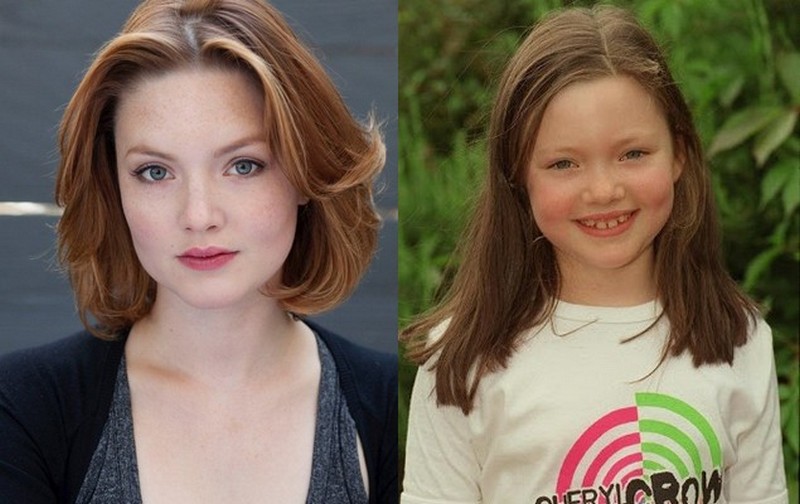 Holliday Grainger body measurements
Bra size: 32B (US)/70B (EU)
Bust: 29" (76cm)
Waist: 24" (63cm)
Hips: 34" (87cm)
Shoe size: 6½ (US)/37 (EU)
Dress size: 4 (US)/34 (EU)
Hair color: Light Brown
Eye color: Blue
Holly Grainger was born with a talent and right from when she could walk had put her gift to great work. She is a stage, television and film actress who keeps growing in leaps and bounds and she has a handful of award nominations to show for it.
She was only 5 years old when she landed a role in 4 episodes of All Quiet on the Preston Front (1994) and 2 years later, she featured as Kate Beckett on the BAFTA-winning Roger and the Rottentrolls (1996). She made her film debut in 1997 as Harriet in The Missing Postman and starred in 18 episodes of Where the Heart Is (2003-05).
Even though she is more famous for her numerous television appearances such as starring in The Borgias (2011-13), Bonnie & Clyde (2013) and Strike (2017-date), she has starred most notably in films like My Cousin Rachel  (2017), Great Expectations (2012) and Cinderella (2015). She also earned a BIFA nomination for her role in Animals (2019).
Holly has found herself playing several roles that require ancient fashion. Her hairstyle was changed and a reddish tint added for her role in Cinderella (2015) and had a post-World War makeover for her role in Bonnie & Clyde. While she starred on The Borgias, Holly dazzled with her hair blonde in 2011. Whether she bleached her hair or used a wig throughout its filming remains unknown to us right now.
As far as fitness go, she decided not to put herself on any strict diet or workout regimen. She eats freely but healthily and works out regularly not because of a perfect body but because that's the healthy thing for one's body.