Date of birth: April 4, 1960 (Age 59)
Full name: Hugo Wallace Weaving
Birthplace: Ibadan, Oyo, Nigeria
Height: 6' 2" (188 cm)
Weight: 183 lbs (83 kg)
Hair color: Brown
Eye color: Blue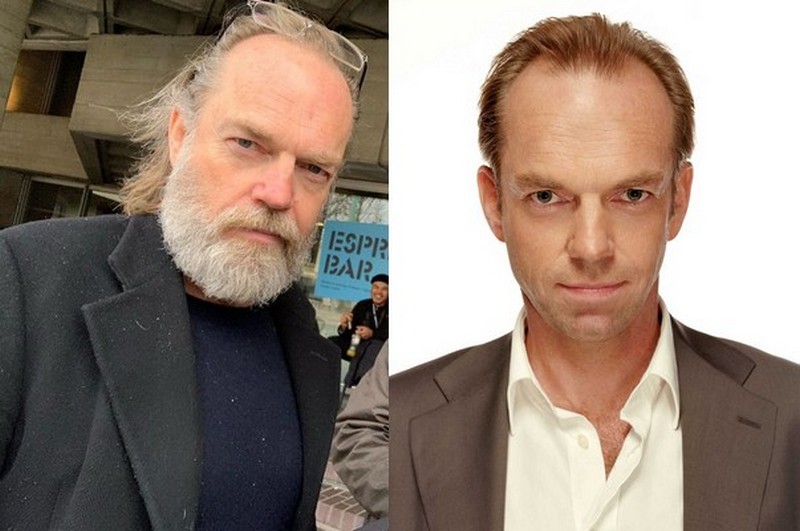 Hugo Weaving has excelled in Hollywood and is known across the world as one of the very best film and television actors. Asides brilliantly portraying several villainous roles, the English-Australian man is also an accomplished voice actor.
His first taste of acting was in theatre as a 13-year old when he featured in the The Thwarting of Baron Bolligrew playing Captain Asquith. A few months after his studies National Institute of Dramatic Arts in Sydney ended in 1981, he made his screen debut in …Maybe This Time (1981) and then was cast in 7 episodes of Bodyline in 1984.
The man is famous for playing Agent Smith on The Matrix films (1999-03) and starred as Elrond in all The Lord of the Rings (2001-03) and The Hobbit films (2012-14). He also was the star of V for Vendetta (2006) and played villain in Captain America: The First Avenger (2011). Voicing Megatron in the Transformers films (2007-11) is one of his many famed voice roles.
For his roles as Red Skull in Captain America, Hugo underwent hours and hours of prosthetic make-up and wore a mask which he described as hot and uncomfortable. For his role as V, he also wore a mask in V for Vendetta but this easier and required no animation to produce on screen.
Outside these 2, he's only had to undergo little changes for his film roles such as going clean-shaven in order to play Agent Smith. He even broke his hip while training for a stunt for this role. As a child, Hugo suffered from epilepsy but has not had an episodes for over 30 years but still refuses to learn to drive.