She has strong voice, long blond hair and a great body. These advantages were the only her belongings, when she came to USA in 16 years old with a strong desire to leave.
Iggy Azalea is the real sample of modern Cinderella, who wasn't afraid to fulfill her dreams.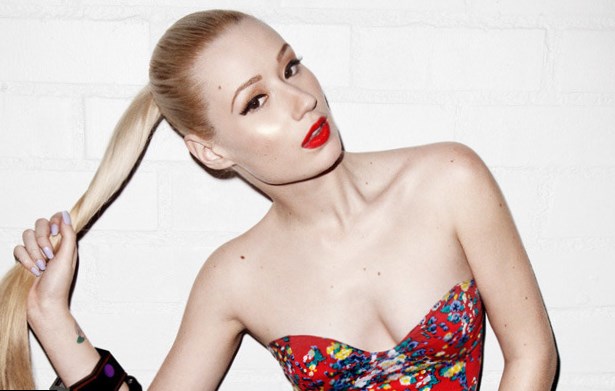 Iggy Azalea Biography
Amethyst Amelia Kelly was born in 1990, on the 7th of June in Mullumbimby, Australia. Her father, Brendan Kelly, was an artist and her mother, Tanya, was a cleaning woman. The family was quite poor. They lived in a house that Amelia's father built with his own hands.
The girl was interested in music since childhood. Her father vivid her interest to art and it was the only subject the girl liked at school. All the other sciences made her bored and miserable. When Amelia was 11, her parents took her to USA for a trip. The teenager fell in love with that country and hoped, one day she would move here.
She wanted to start a new life in USA first of all because her native town was extremely small (its population was not more than 3,000 people). The other reason was that she liked hip hop and America is its motherland. She listened to famous rappers from USA like Busta Rhymes and 2Pac and wanted to live in their country.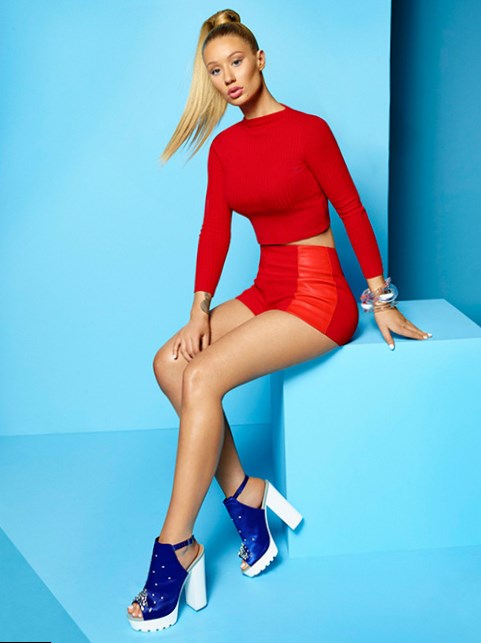 When she became a senior pupil, she suddenly dropped her school and started to save money for her immigration. She cleaned the houses like her mother in order to earn at least something. Amelia had no friends, because they teased the girl who had become a cleaning woman. She tried to create her own hip hop band, and invited two girls to sing together, but then she left her project because her two friends "were not serious".
Amelia had no friends in her real life, but she had at least one pen friend. It was Derek, a boy from Miami, who liked hip hop. Amelia sent him her songs and he liked them. Later Derek invited Amelia to come to USA as his guest. The girl promised her parents to be back in 2 weeks. But the time she bought her ticket, she had already known, that she wouldn't come back.
Amelia settled in Miami. There she passed GED and got a visa for 6 years. She earned money (mostly illegally) to record her songs. In 2011 she uploaded her video on YouTube, called Ignorant Art. But it wasn't accepted well. So she moved to Los Angeles and started modeling. Being a model, Iggy Azalea (she had already changed her name) appeared on covers of famous magazines several times.
In 2014 she made break out in music.
Best Songs
Iggy Azalea songs are compared with the songs of Beatles. It is explained by the fact that the girl managed to occupy the 1st and the 2nd place of the chat simultaneously. Earlier the legendary group used to be the only one performer, who managed to occupy two leading tracks in one time.
The first song that made Iggy Azalea prominent was TrapGold. This composition attracted attention of solid recording company, Mercury Records. With their help Iggy Azalea became an international star.
Iggy Azalea the New Classic was her official debut album. The main music genre of the album is hip hop. There are also songs, included to the album, in such genres as EDM, trap music and pop music.
Iggy Azalea – Change Your Life (Explicit) ft. T.I.
Iggy Azalea album should become successful from the very beginning as it was supported by five singles that were already popular. They are "Change your Life", "Work", "Bounce", "Black Widow" (duo with Rita Ora) and "Fancy".
Iggy Azalea Fancy is the hit that made a young singer worldwide popular. It was called the song of the summer in 2014 and occupied the leading place in charts all over the world during several months. Fancy tops that the singer performed together with the British performer Charli XCX was defined as international hit. It was written by Iggy Azalea and XCX. The song is performed in electro-pop style.
Iggy Azalea – Black Widow ft. Rita Ora
The fans are looking forward to Iggy Azalea new song. The singer is always ready to surprise her fans. She cooperates with famous singers from time to time. Thus she recorded the song with Britney Spears, called "Pretty Girls" and the song "Problem" with Ariana Grande. In October, 2015 the star announced that she is working on her second studio album, called Digital Distortion. She hopes to release it in 2016.
Britney Spears, Iggy Azalea – Pretty Girls
Personal Life
The star is just 25 now. She looks extremely attractive, but they say, she has already paid a visit to a plastic surgeon. Iggy Azalea is rumored to make breast augmentation and rhinoplasty.
She dated rapper ASAP Rocky, but they split in 2012. A year later Iggy Azalea met NBA player, Nick Young. They have been dating since 2013 and in 2015 they engaged. Now the couple lives together in California.
Iggy Azalea is a talented woman, who can work hard and is not afraid to take risk. She deserved her success and glory and soon she will make her fans happy with her new hits!