Date of birth: January 16, 1963
Full name: James Daniel May
Birthplace: Bristol. England
Height: 5' 11" (182 cm)
Weight: 205 lbs (93 kg)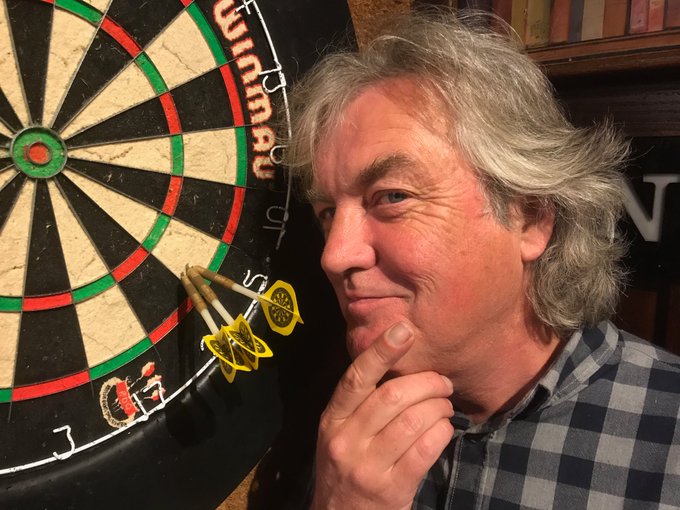 James May body measurements
Shoe size: 11 (US)/44 (EU)
Hair color: Gray
Eye color: Blue
James May is famed for his passion for journalism and cars. At the dawn of his career, he was an employee of The Engineer and Autocar magazines. And afterwards, he provided articles for The Daily Telegraph and Car Magazine.
However, May is most famed for his TV appearances. He served as a co-presenter of motoring TV series Top Gear and The Grand Tour. Being rather a versatile personality, James also made programs related to wine, toys, science and technology. Among them are James May's Toy Stories, Oz and James's Big Wine Adventure plus James May's Things You Need to Know.
Additionally, James is an author. His first book May on Motors was released in 2006 and was followed by dozens of other books on various topics. In 2016, he co-established DriveTribe, an online community for motoring fans.
For the major part of his career, May had a specific style: long hair, floral shirts and bright jumpers. However, in 2017, he surprised his fans by cropping his hair. There were many memes on this topic and some people even told him that he looked like Jeremy Clarkson, his Top Gear co-host.
As James's favorite sport is car racing, he could hardly be called the man with the best physique on TV. Moreover, in December 2019, he revealed his plans to quit The Grand Tour because his body was "falling apart".