Height: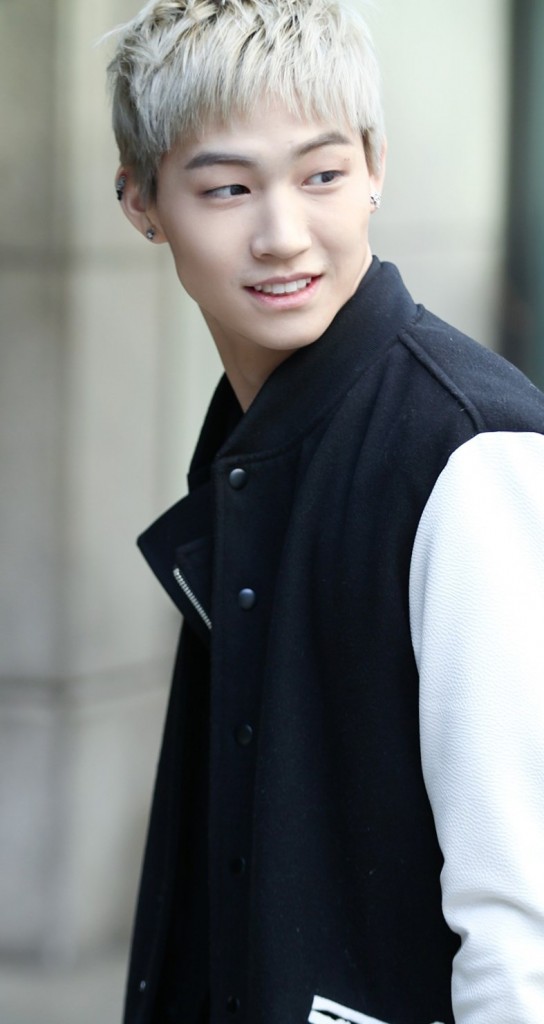 179 cm
Weight:
65-66 kg
Age:
21 ( January, 6, 1994).
These weight and height parameters may change a little bit. All the fans of Im Jae Bum, whose name on the stage is JB, mark his birthday together with their idol – soon after New Year. JB is a leader of the South Korean boys band, which includes seven members: JB, JR, Mark Jackson, Youngjae, BemBem and Yugyeom. Two of the guys (JB and JR) originally debuted as a pop duo in JJ Project in 2012. Young guys use tricks of martial arts and acrobatics mixed with B-Boy style. GOT7 debuted on January 16, 2014, becoming the first hip-hop group of the JYP Entertainment agency.
The name GOT7 stands for seven members, who are fortunate enough to meet and move forward together. The title song "Girl Girls Girls" may be called a concept of the guys credo: women are drawn to the guys like iron to a magnet, although they do not make any effort.
GOT7_Girls Girls Girls_M/V
They refer themselves to the "golden youth", which is ready to study, but knows how to entertain themselves. The group really have millions of fans today, although it was formed recently.
JR, the leading vocal of the group, will be 21 on September,22. he was born in 1994 and has the same height with his buddy JB.
All guys from GOT7 are perfect dancers. Youngjae plays piano and loves doing it after his main work in group. The leading rapper Jackson is a cool swordsman, and dad was his couch. His mother is a gold medalist of the world championship in gymnastics. Jackson and his elder brother were also taught gymnastics. In 2011, Jackson was first in the championship in fencing among juniors and cadets. While Yugyeom mostly dances Jackson demonstrates his awesome tricks.
All boys are Korean, but BamBam who is Thai and Mark – Chinese American from Los Angeles, California. Mark's parents are from Taiwan and he has two older sisters, Tammy and Grace, and a younger brother, and his gather is the coolest fan of GOT7.
In their interviews the guys love joking. JR , for instance, affirms he is responsible for singing and dancing and is like a "mommy". JB leader plays the role of the GOT7 father. Yugyeom is responsible for dances, vocal and rap. Jackson says the goup is popular thanks to his "great sexy charisma". BemBem and Yugyeom are youngest in the group – they are 18 only.
JB and Jr were already popular in their JJ Project in 2011. Today they say GOT7 and JJ Project – are two different groups. JJ Project missed something, so the other 5 participants from GOT7 could fill these gaps.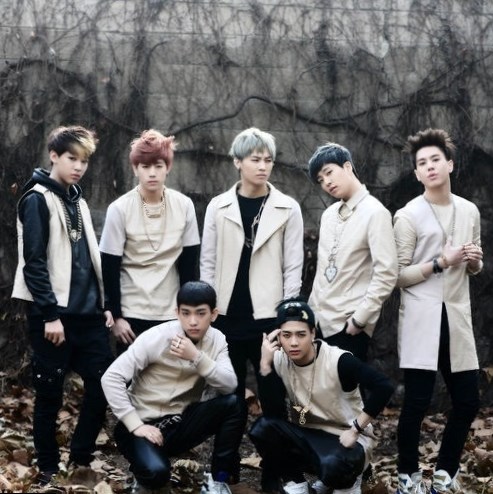 Although the guys are so young they practice music and singing 12 hours a day. As all young guys, these boys dream. The group participants were asked about their dreams.
JR would like to play music, composed by himself, and feel the rhythm in her own studio. A glass of wine on the table will be also cool. Yugyeom has been dreaming about millions of fans on the concerts. JB wants to go to the sea – driving the car and stay alone. Jackson is thinking about his personal musical album.
Despite the 'baby age" of the group ( several months only) is was 11 times in nominations for the best artist, the best boy group, popularity and whatnot. Three times these talented guys win. Golden Disk Award, 2015 brought them China Goodwill Star and The Best New Artist (Digital Single Division) awards and at Seoul Music Awards 2015 the GOT7 got the Digital Rookie Award. The popular songs of the GOT7 – "A" "Can Stay Intact", " Moonlight", U Got Me" and others have got already millions of views in Youtube. And the guys popularity has been growing. Hard work, attractive appearance, great talent and charisma help them to get new fans from all countries.
RealGOT7 Season3 – ep04. GOT7's Extreme Baby Book
GOT7 "A"