Date of birth: June 24, 1944
Full name: Geoffrey Arnold Beck
Birthplace: Wallington, England, UK
Height: 5' 9" (176 cm)
Weight: 161 lbs (73 kg)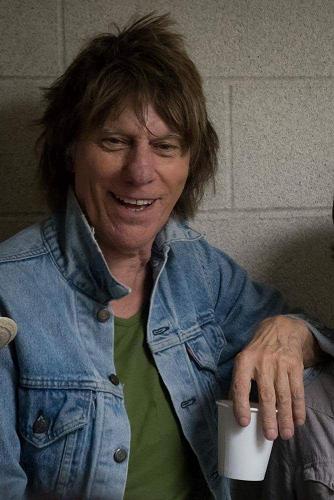 Jeff Beck body measurements
Hair color: Brown
Eye color: Blue
Jeff Beck gained worldwide recognition along with eight Grammys thanks to his music talent. He sang in a church choir as a child and learned to play a guitar in teenage years. The future star performed with many bands before spending two years with the Yardbirds in 1965-1967.
In 1967, he released two solo singles and formed the Jeff Beck Group. Beck recorded two albums with the band, Truth and Beck-Ola, before dissolving it. However, in 1971, the guitarist created another team under the same title and presented two more albums with it, the eponymous one plus Rough and Ready.
Jeff was briefly a part of Beck, Bogert & Appice group and contributed to its only album released in 1973. And in two years, he presented his debut solo album titled Blow by Blow. It was followed by 10 more records, including Wired, Flash, Jeff Beck's Guitar Shop, You Had It Coming and Jeff.
Additionally, the artist collaborated with many other musicians. Among them are Jon Bon, Roger Waters, Seal and Rod Stewart.
Jeff has been faithful to his image for ages. He is known for his clean shaved face and a messy hairstyle either of medium or shoulder length with a bang. Neither his workout routine nor diet plan has been disclosed.