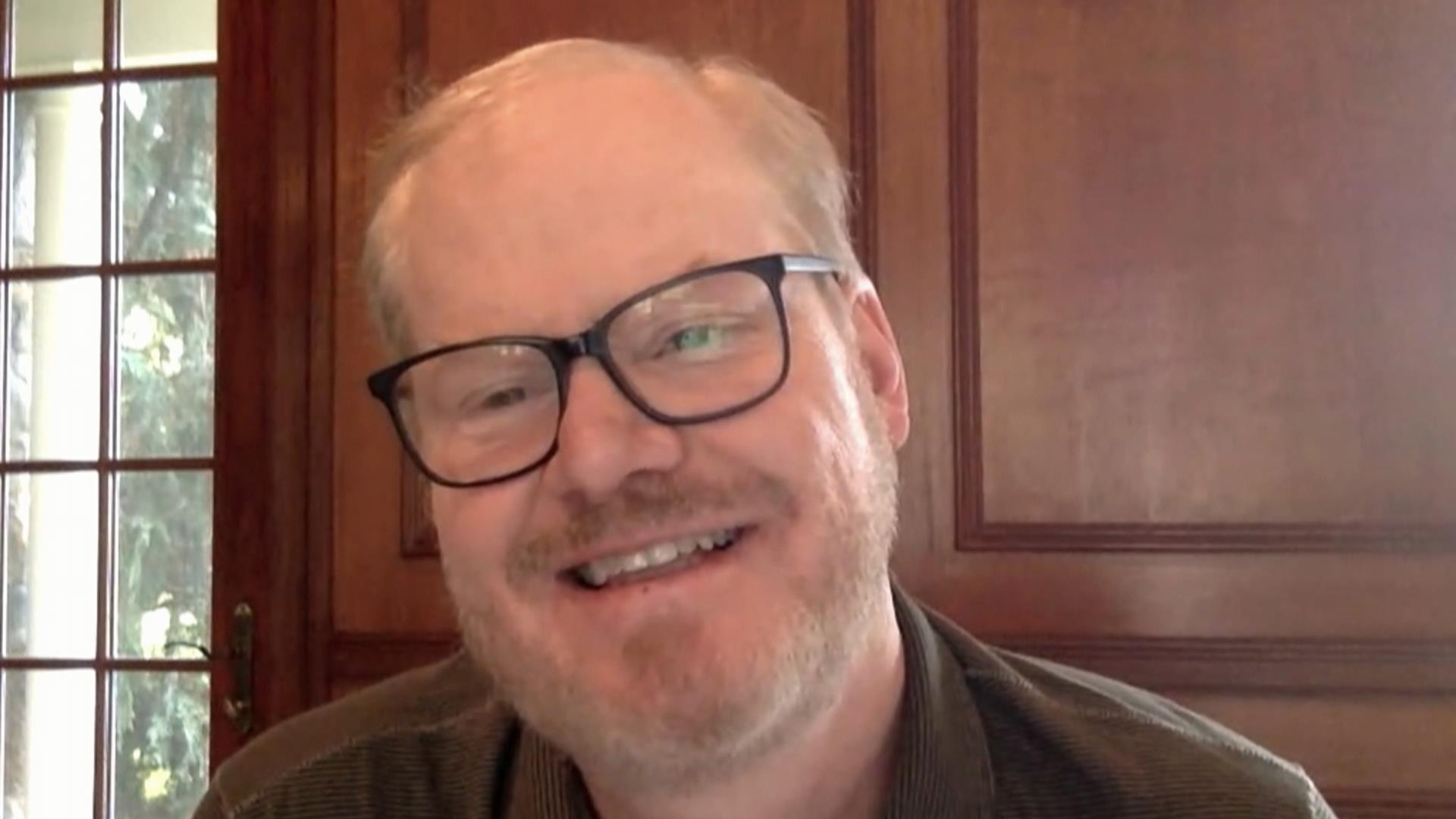 Date of birth: July 7, 1966
Full name: Jim Christopher Gaffigan
Birthplace: Elgin, Illinois, United States
Height: 6 ft (182 cm)
Weight: 209 lbs (95 kg)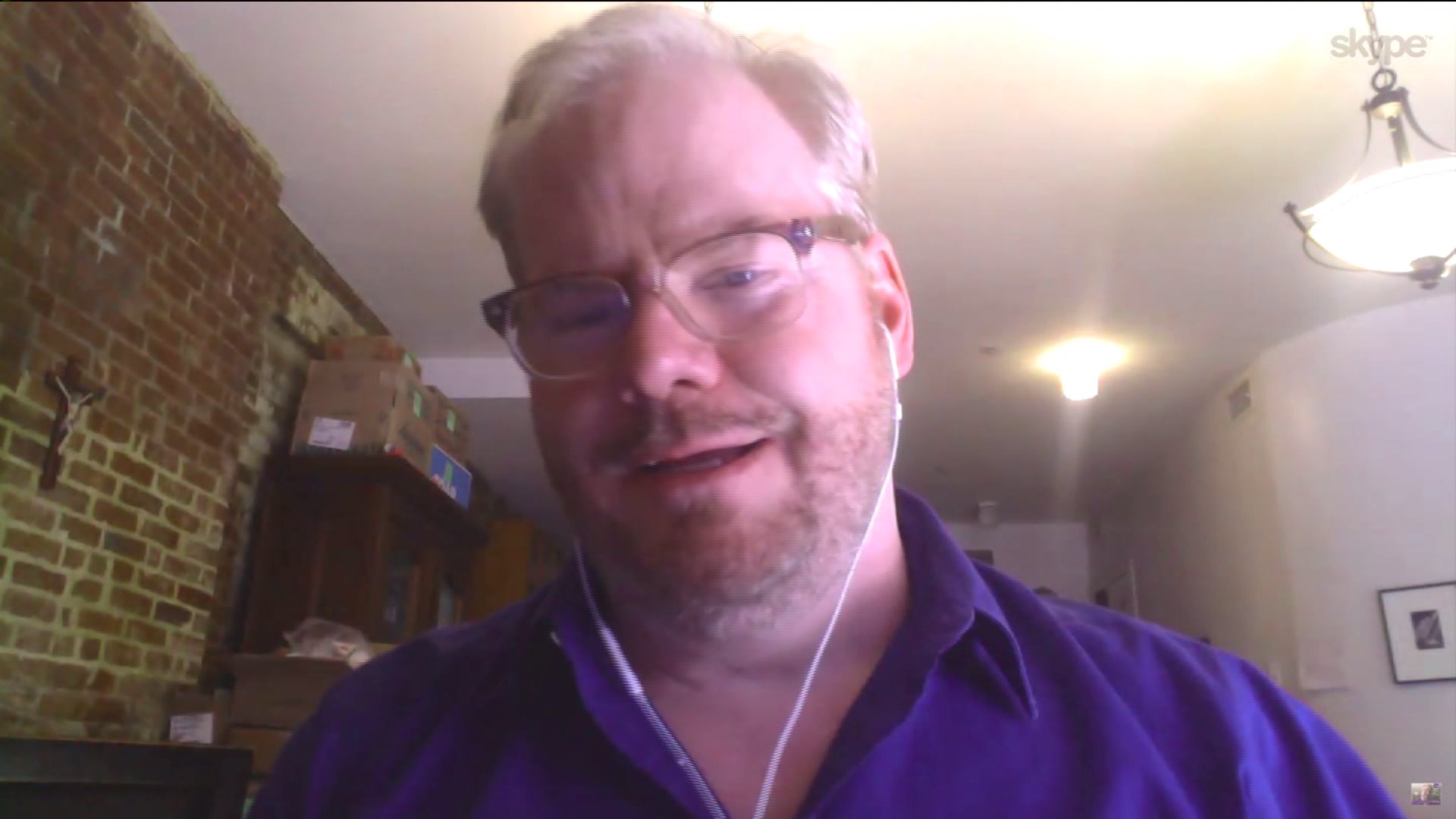 Jim Gaffigan body measurements:
Hair color: Blond
Eye color: Blue
Jim Gaffigan is a prominent American comedian, actor, writer, and producer. Jim managed to create a successful career as a standup comedian – his material is often about fatherhood, observations, laziness, and food. The comedy specials of Gaffigan include Mr. Universe, Obsessed, and Cinco. They all received Grammy nominations.
As for his acting career, Jim can be seen in movies Going the Distance, Salvation Boulevard, Kilimanjaro, Chuck, Super Troopers 2, American Dreamer, Tesla, Most Wanted, and TV shows Law & Order, Welcome to New York, Sex and the City, The Ellen Show, My Boys, Portlandia, Unbreakable Kimmy Schmidt.  Gaffigan also voice-acted Scooby-Doo and Guess Who?, Stargirl and Rick and Morty.
The comedian is married to actress Jeannie Gaffigan. The couple has 5 kids.
Gaffigan has a lot of jokes on the topic of sports. However, the man is not a big fan of going in for sports or working out in the gym. The man is known to play college football with a former Titans assistant coach Jim Schwartz for a little while. Supposedly, his sports career ended there as later he wasn't associated with such activities. But Jim tries to eat as healthy as he can: he avoids simple sugars and carbohydrates.