Katie Holmes didn't start her career as an actress at once.
Did you know that at the very beginning Katie was going to become a model?
When she was a teenager, Katie used to attend a model school. It's worth saying that as a model Katie won many competitions and was awarded many prizes.
But why did Katie Holmes turned into acting?
When she reached 17, Katie realized that modelling wasn't enough challenging for her, so she gave it up and went to Los-Angeles and participated in auditions.
The first marker of the beginning of Katie's acting career was the role in "The Ice Storm". Her role as Libbets Casey was small, but still it was her first work.
Unfortunately, Katie is often referred to as "Tom Cruise's ex-wife", but she is and always was a great actress: before, during and after Tom.
So,  let's recollect her best film roles.
1."Dawson's Creek"
As Joey Potter Katie Holmes made a great contribution to "Dawson's Creek". Despite the fact that it was a common teen drama, Katie managed to fill it with sensible monologues, speeches and emotional scenes.
When the series "Dawson's Creek" ended, "Pieces of April" became the first significant film where Katie got a major role of that very April. Her heroine was a girl who was eager to reunite her family on the occasion of Thanksgiving Day. The film was a mix of comedy and drama that gave Katie a chance to show her talent after the many-years role of Joey.
2. "Thank you for smoking"
Though in "Thank you for smoking" Katie had a minor role, she made several bright scenes while playing a journalist.
3. "Wonder Boys" and "The Gift"
In 2000 came the movie "Wonder Boys" where Katie has performed a small role, but her brilliant game attracted the attention of numerous critics. The same year the was  published a film project "The Gift" by Sam Raimi , and it was the first film in which Katie Holmes posed naked.
4."Batman Begins"
Of course our list won't be full without "Batman Begins". Katie Holmes perfectly fitted the role of Rachel Dawes. Moreover, they looked great together with Christian Bale. We can't say that Maggie Gyllenhaal played the role worse, but most of the audience said that Katie should have come back to "The Dark Knight ". Who knows, maybe it would be her top role.
5."The Giver"
In the film "The Giver" Katie had a major role of mother. Regarding the fact that the film followed the book, Katie's role should be played strictly as it was written, so it wasn't that hard, except for the fact that it should have been emotionless and without any personal attitude.
6. "Don't Be Afraid of the Dark", "The Kennedys", "How I Met Your Mother "
In summer 2009 Katie was filming "Don't Be Afraid of the Dark" that was a remake of a TV film that was showed in 70-s on ABC. The parody was released in summer 2011.
The same year, 2011, Katie played a role of Jackie in "The Kennedys". It was a miniseries on television.
2011 was a fruitful professional year, because in October Katie appeared as Naomi in a TV show under the title "How I Met Your Mother ".
Quick facts
The most recent TV appearance for Katie was in Ray Donovan. The actress joined the shooting process in 2015.
Last year (2015) Katie became a director of a short documentary "Eternal Princess" about a gymnast. That film was presented at a TriBeCa Film Festival .
The world's glory the actress got due to the role in the youth series "Dawson's Creek " for each episode in which Katie received $ 175 000.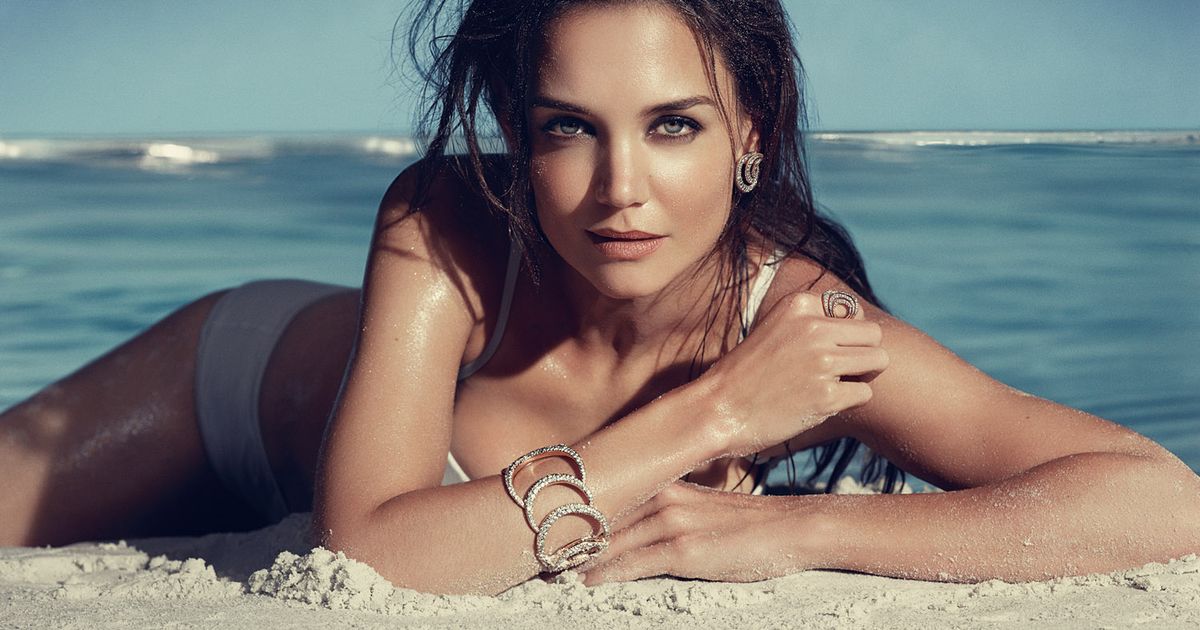 The first million dollars brought her role in the film "Batman Begins".
Katie was supposed to appear in three episodes of the series "Friends" but this did not happen because of the tight work schedule.
She was one of the main contenders for the film "Phantom of the Opera", " Gangs of New – York " and " Buffy – the Vampire Slayer".