Khloe Kardashian is a popular American TV and radio presenter, model and business woman. She became popular thanks to the show 'Keeping up with Kardashian' where this woman took part together with her sisters Kim and Courtney. Khloe is a passionate and hot woman. Though she is not so popular as her sister Kim but it bears mentioning that she is unparalleled woman. Her wardrobe is a dream of every girl in the world. She can boast by a wide range of clothes of various styles.
Khloe Kardashian is regarded as the most attractive woman in their family. If the elder sister, Kim, always had problems with combining clothes Khloe may be proud of her skill to mix the details of her wardrobe. This fact may easily be explained. Till the Kardashians tried to achieve popularity and developed their reputation thanks to Kim's or Cortney's scandals with boyfriends, young Khloe planned a business plan thanks to which the family Kardashian associated not only with yellow press but with couture fashion as well. Khloe could create a successful brand and could manage boutiques of women clothes D-A-S-H in California and Florida.
Speaking about her style it ought to be mentioned that Khloe likes mini skirts and dresses.
Khloe Kardashian always wants to be in the centre of attention and tries to visit almost every social event. For example a year ago during the ceremony of American Music Awards Khloe had chosen Versus Versace X Anthony Vaccarello dress. It was a black sheath and black high-heeled shoes by Christian Louboutin. Though her figure cannot be considered as ideal this dress showed off her figure.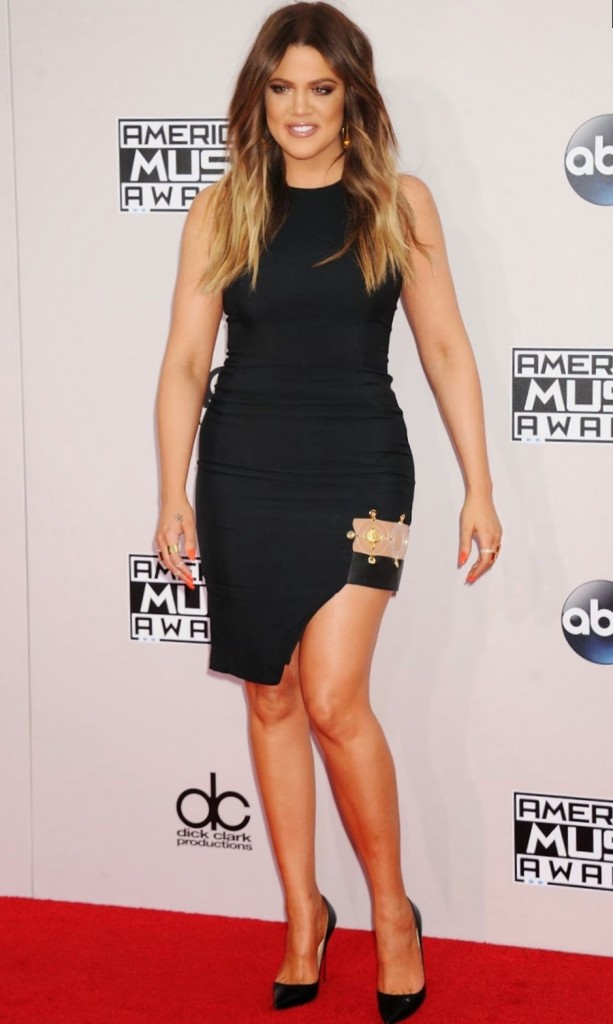 Everyone who watches the show 'Keeping up with Kardashian' notice that almost all the sisters in their family like leopard print. Once Khloe said, leopard print is always in vogue. Specially for filming the scenes of this show Khloe had chosen long and sleeveless dress by L'AGENCE.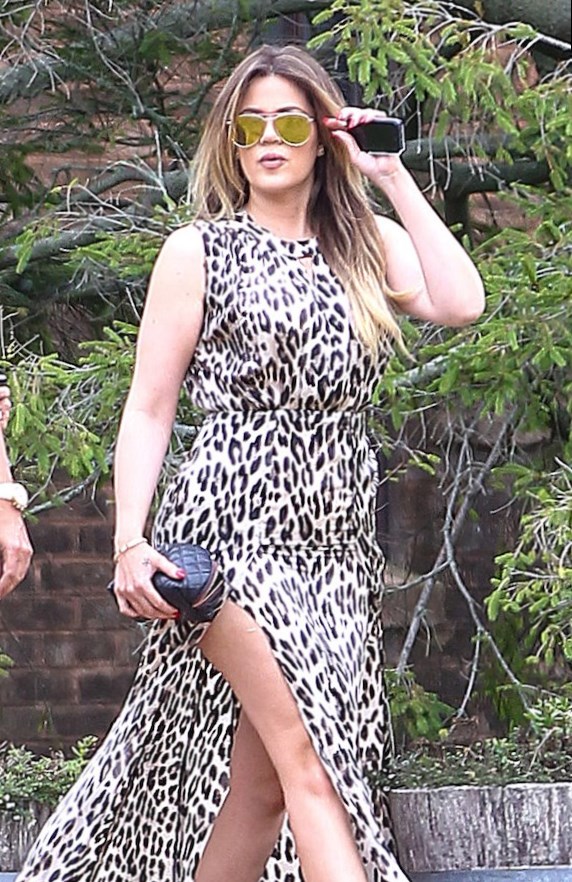 Khloe Kardashian frequently attends night clubs and restaurant. In order to spend a good evening in her favourite Craig's restaurant in West Hollywood she wore sexy white dress with low neck and with a vent in front. She also dyed her hair blond and in a combination with this dress she looked magnificent.
Their family frequently goes on vacation and Khloe is not an exception. She likes to travel and in this case and in everyday life she chooses more comfortable closes such as jeans, T-shirts, tops and sweaters. Nevertheless she almost always wears high-heeled shoes, even during the traveling.
In 2013 during Entertainment Breakfast that was organized and held in Beverly Hills Khloe Kardashian impressed the public with rather modest white dress with long sleeves by A.L.C. Her look was complemented by tender and white high-heeled shoes by Manolo Blahnik.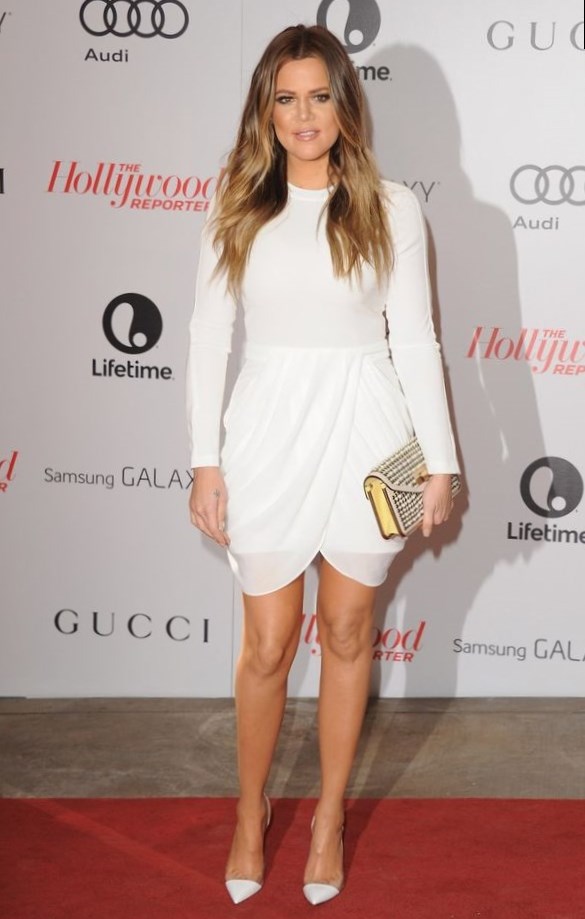 Speaking about Khloe's Kardasian style it is necessary to say that though her figure is not ideal and she has extra weight, her style and manner of dressing is perfect. It combines true taste and elegancy.