LeBron James' parents:
Gloria James (mother, born February 4, 1968)
Anthony McClelland (biological father)
LeBron James'siblings:
None
LeBron James' spouse:
Savannah Brinson (born August 27, 1986)
LeBron James' children:
LeBron James Jr. –  older son (born October 6, 2004)
Bryce Maximus James – yonger son (born June 14, 2007)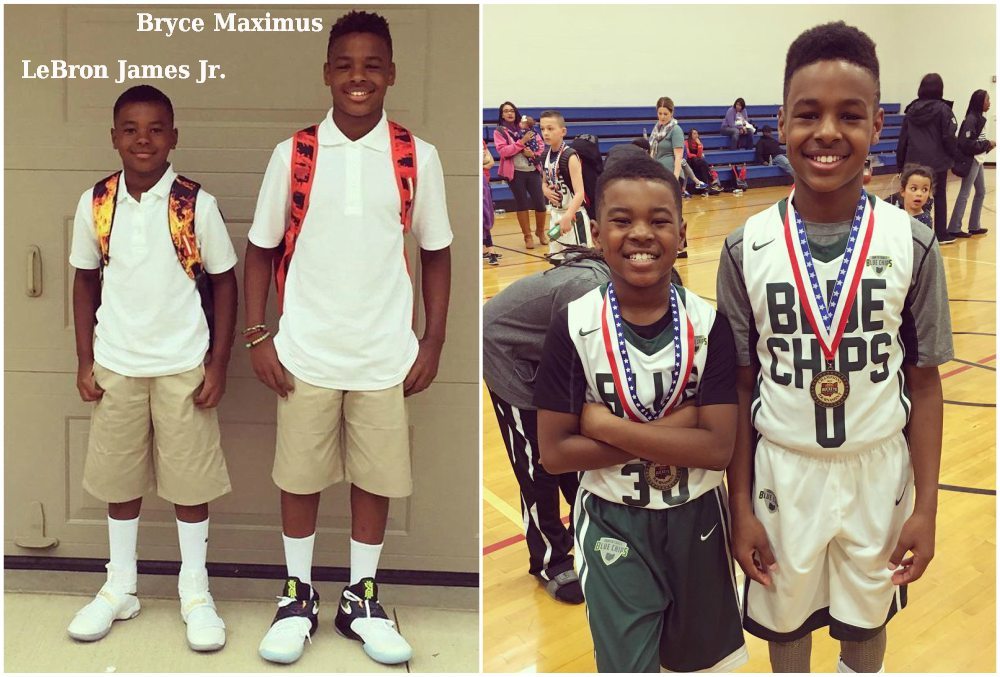 Zhui James –  daughter (born October 22, 2014)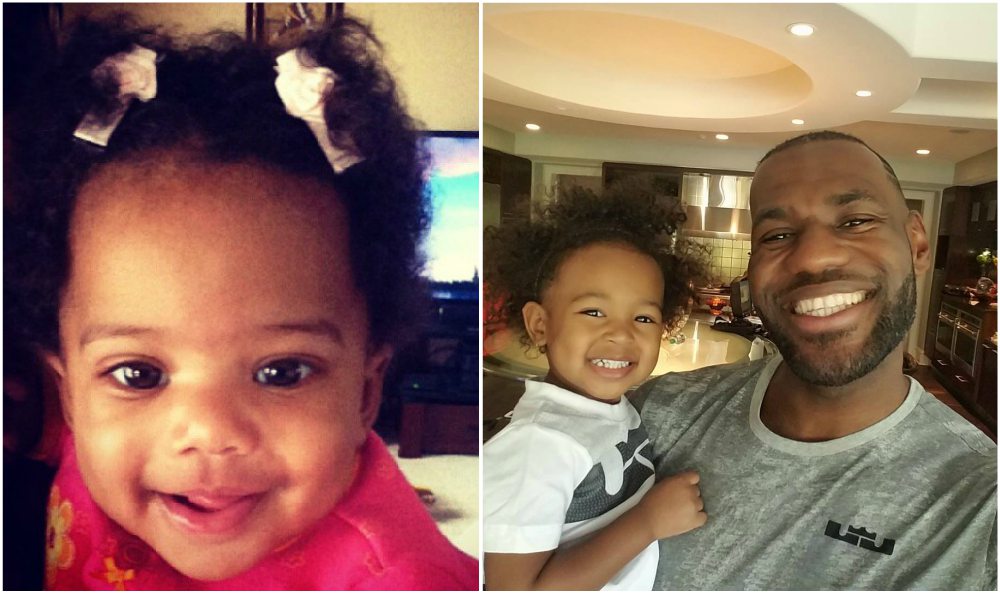 James's mother – a caring one!
The biography of the top star in the USA National Basketball Association LeBron James starts on December 30, 1984 in Akron, Ohio.
He was unlucky to be born in the family where just mother cared for her son. Unfortunately, LeBron's father, who was a former prisoner convicted for theft and arson, was not interested in having a son. So, his mother had to bring up the future legendary star on her own.
It was not an easy task to do, since she was only 16 at that time. The other problem was that she herself lost her own mum when James was still a baby. She had no one to lean on, that is why she had to start working.
The single-parent family had neither money nor shelter to stay. Gloria managed to find only temporary jobs, mostly in retail and accounting. The life made them live in the worst apartments in Akron, most of which where in criminal districts.
It is believed that actually there she met person who become someone like a stepfather for little LeBron, Eddie Jackson. However, that person was not reliable either. And in 1990 he was also imprisoned for trafficking drugs.
Little LeBron has always been interested in basketball. His first basketball was presented by his mother and he would spent hours during the day trying to "score a goal ". He was indeed successful in it.
Besides the inborn talent, he also had very good physical qualities in order to succeed in this game. He was tall enough for this game, strong and quick. LeBron was a big a fan of Michael Jordan and tried to copy his way of playing it.
The boy was also good in football. For instance, he managed to score 19 touchdowns within 6 games. He was very thankful for it to his coach Frankie Walker, who appeared to be one more important person his life. When he found out that the boy's family problems with apartments and money prevented him from regular visiting the school he agreed with LeBron's mother to take him to live with his own family.
The coaches' family was very good to him and he quickly made friends with their children. Besides a good family environment the boy learned there how to be more disciplined and help each other around the house. He stayed with this family just a year and a half and after that time Gloria took him back. But very soon the financial problems returned and LeBron went back to live with the coaches' family again.
LeBron James – a good husband and a loving father!
LeBron met the love of his life Savannah Brinson while studying at St. Vincent-St.Mary High School. He was so deeply in love with her that even the fact that the girl was just 16 at that time did not stop him. He offered her to marry him. However it took them 12 long years to finally get married in 2013 while already having two kids, Bryce Maximus James (born October 6, 2004) and LeBron James Jr. (born June 14, 2007). Later they got a daughter, Zhui James (born October 22, 2014).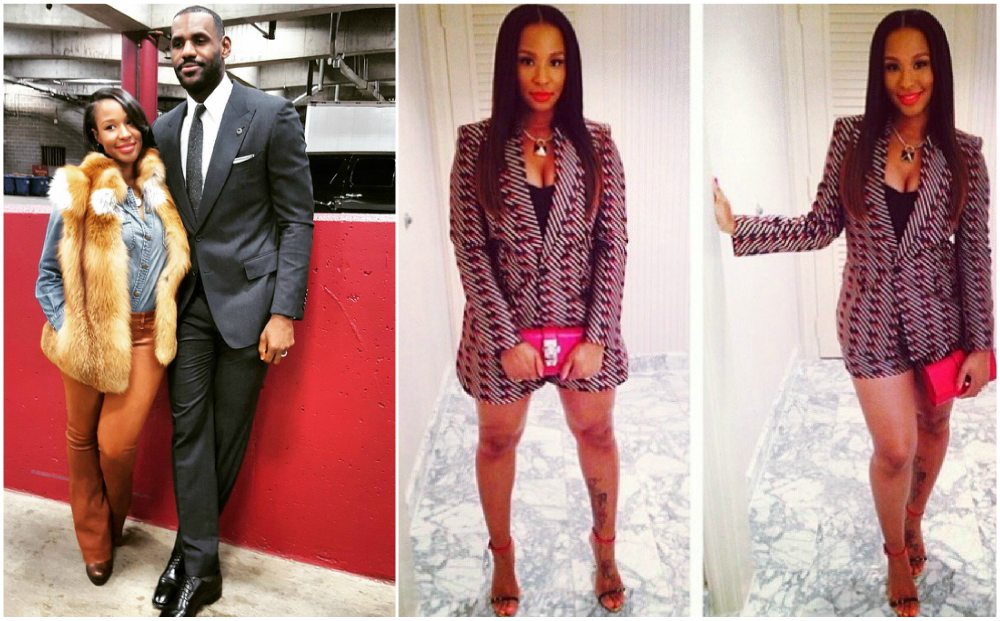 Savannah admits that during her first pregnancy, while being a senior school student, she was still unsure of what to do but LeBron always supported and encouraged her by promising that their kids will never manage to slow them down.
And it really turned out to be so. Nowadays, Savannah is a really successful entrepreneur and a furniture designer. Also she set up a charity company "I PROMise makeover" where she provides girls from the poor families with the dresses to look gorgeous on their prom.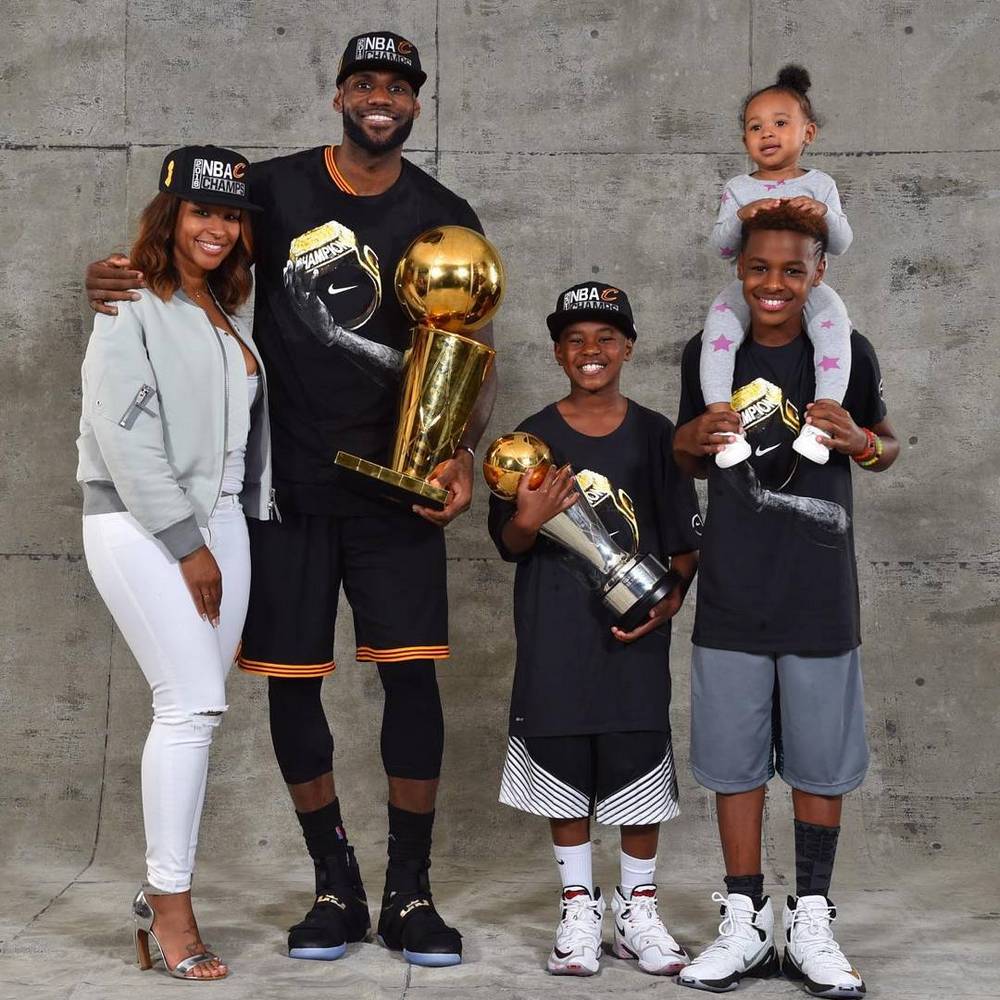 LeBron James is also a very good father and is really proud of his two sons and a little daughter. He says that they grow really fast and already show very good skills in playing basketball. His kids are still too little, but we believe that sooner or later they will become famous like their parents too!