Date of birth: May 10, 1965
Full name: Linda Evangelista
Birthplace: St. Catharines, Ontario, Canada
Height: 5' 9½" (176.5 cm)
Weight: 178.5 lbs (81 kg)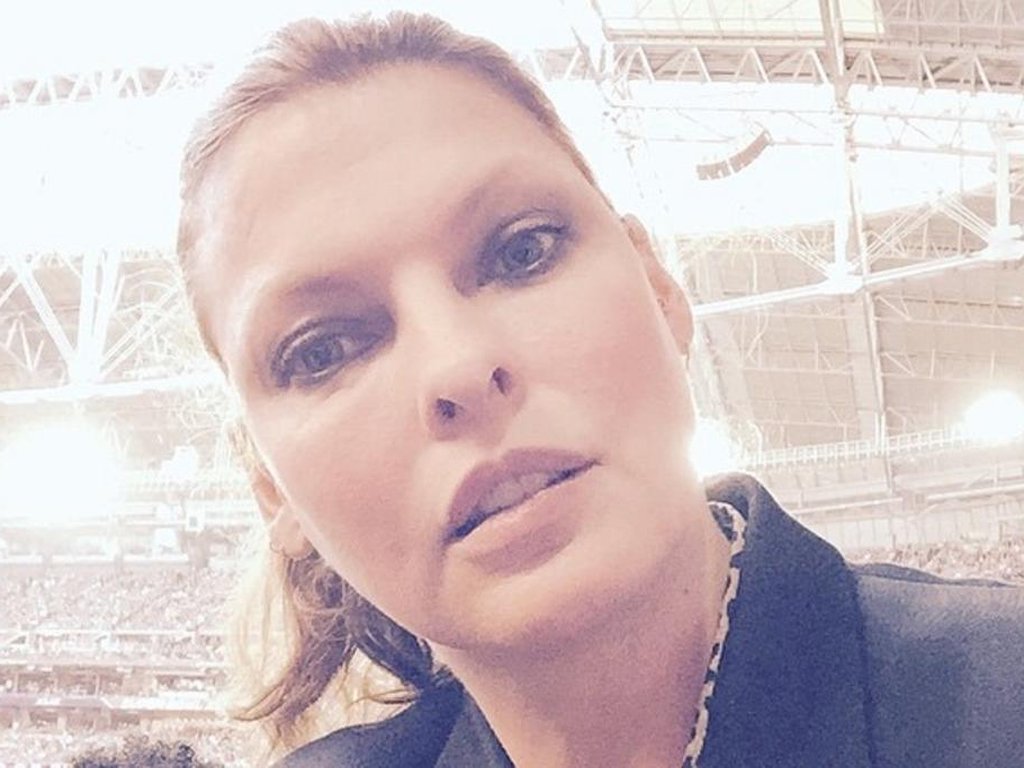 Linda Evangelista body measurements
Bra size: 38B (US) / 85B (EU)
Bust: 33" (86 cm)
Waist: 24" (61 cm)
Hips: 35" (89 cm)
Shoe size: 9 US /40 EU
Dress size: 8 (US)/38 (EU)
Hair color: Light Brown (natural)
Eye color: Blue-Green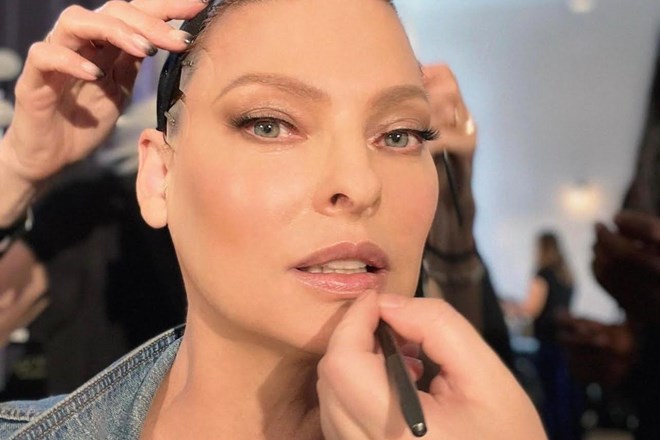 In the 1970s-1990s, Linda Evangelista was a household name. She collaborated with many reputable fashion brands, like Versace, Chanel, Hermes, Revlon, and many others.
In her young years, Linda couldn't even imagine that soon she would become a supermodel, who "didn't wake up for less than $10, 000 per day". She was the daughter of General Motors worker Tomaso Evangelista and his wife Marisa, a bookkeeper.
Linda's big break happened when she had just turned 16. Then the girl won the Miss Teen Niagara beauty pageant. After that, she signed a deal with Elite Model Management and moved to New York.
In 1990s the Canadian-Italian model became one of the most recognizable faces in the fashion industry. But in the early 2000s, the supermodel's phenomenon lost its total glory. Nevertheless, Linda as a brand remained afloat. At the age of 36, she appeared on the Vogue cover, having proved that real beauty doesn't age.
At the age of 42, she gave birth to her only son Augustin James Evangelista. Linda got fit very fast and continued her career with the photo session for the Prada fall campaign, made by the talented photographer and Linda's old friend Steven Meisel.
Unfortunately, since 2016 Linda has been in the shadow. The reason was the unsuccessful beauty procedure, named CoolSculpting, which influenced the model's face and body.
Linda Evangelista has been changing her image all the time since she has become famous. During just four initial years of her career, she changed her hair color and haircut 17 times. Her hairdressers had a busy schedule. In 1988 she made a short haircut, thus having set the trend for many fashionistas in Paris. In the early 1990s, she walked on New York podiums, having changed her naturally brown color into platinum blonde. Then, her short messy haircut was photographed by Mario Testino for a Vogue cover. In the early 1990s, she changed the boyish short haircut into a long wavy bob. For her experiments with images, Evangelista's fans nicknamed her "Chameleon".
In the 2020s Evangelista gained some weight. Still, she works hard to stay fit. The model practices yoga and Pilates. She walks several miles per day and refuses such bad habits as smoking and drinking alcohol.