Date of birth: December 27, 1988 (Age 30)
Full name: Hayley Nichole Williams
Born place: Meridian, Mississippi, USA
Height: 5' 2" (157 cm)
Weight: 117 lbs (53 kg)
Hayley Williams body measurements
Bra size: 32A (US)/70A (EU)
Bust: 33" (84 cm)
Waist: 25" (65 cm)
Hips: 34" (86 cm)
Shoe size: 5 (US)/35 (EU)
Dress size: 6 (US)/36 (EU)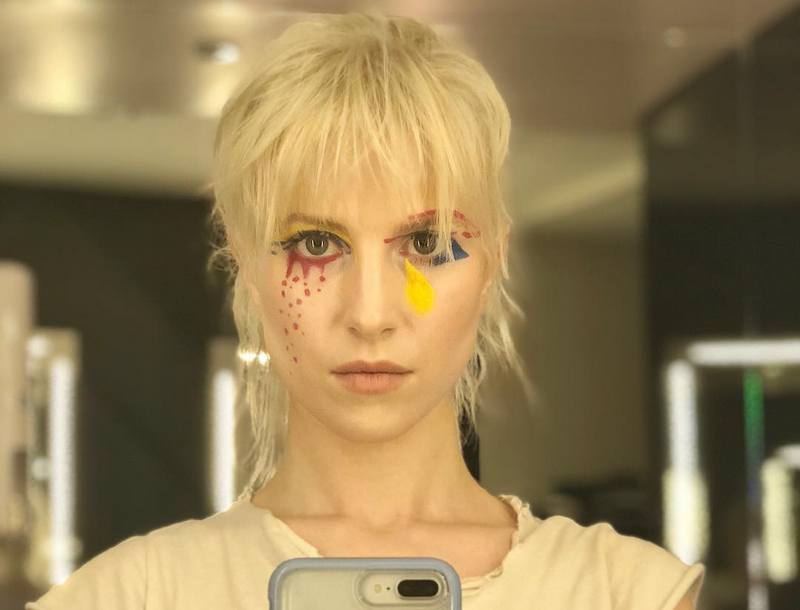 Hair color: Brown, dyed Scarlet Red
Eye color: Green
Petite woman with a giant personality is the beautiful Hayley Williams who has become globally famous for her singing ability. She is not only a vocalist, musician, songwriter but is very much on her way to becoming a mogul in the cosmetics industry.
Her rise to fame began just after her parents' 2002 divorce when she was signed to a production deal in 2003 at the age of 13. She tried out for The Factory, a local funk group while in high school and formed a band, Paramore with her schoolmates in 2004, releasing their debut album the following year titled All We Know Is Falling.
As part of the band Paramore, she is credited with 5 studio albums, the most recent being After Laughter in 2017. She is also credited with recording a Jennifer's Body (2009) original song, Teenagers as well as earning a Grammy nomination with her collaboration with B.o.B. and Eminem for the 2010 hit single, Airplanes.
Hayley's fashion style speaks loud and flamboyant due to her ostentatious adornment of wears of different colors and styles, especially with her hair. She pays so much attention to her hair that she even has a touring hairdresser (who is also her Good Dye Young hair dye company collaborator).
Although she primarily dyes her hair red, her hair color has varied across the years such as sporting teal hair on Monumentour in 2014, orange at Rock im Park in 2013 and going blonde on Warped Tour in 2007 and at the RAH, London in 2017. She also has 9 tattoos across her body including a cross on her right thigh.