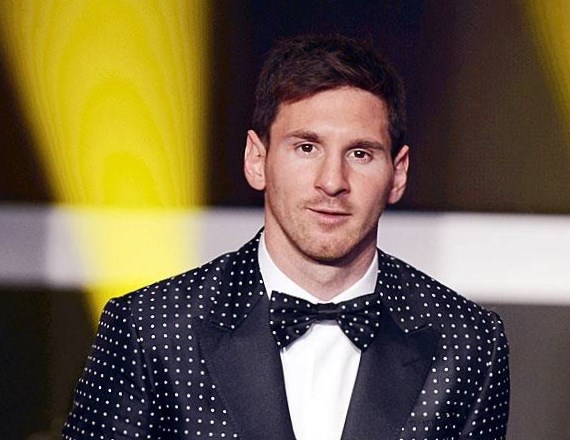 Height:  170 cm
Weight: 67 kg
Date of birth: June 24, 1987 (Age: 29)
Lionel Messi is a famous Argentine football player, playing for the Spanish club FC Barcelona. He is also the youngest captain of the Argentina national team. Since childhood he dreamt about football but his way to glory was difficult and full of unpredictable events.
A future football player was born in a small town in a big family of workers. He has elder brothers and a sister. Lionel started playing football at the age of five. His father was the captain of the local football team. But only his grandmother saw a talent in a small boy and brought him to this team. Later all his goals Lionel devoted to his grandmother. At the age of eight he started playing for the local football team Newell's Old Boys.
In 1998 the doctors made a diagnosis growth hormone deficiency to a small boy. The football team River Plate was interested in a gifted player but unfortunately they had no money to cure him. Luckily the sporting director of FC Barcelona heard about the problem of this family and found money for his treatment. In 2000 Messi's family moved to Europe where the disease was managed. But FC Barcelona stipulated a condition that they would pay his treatment and a young football player had to move to Spain.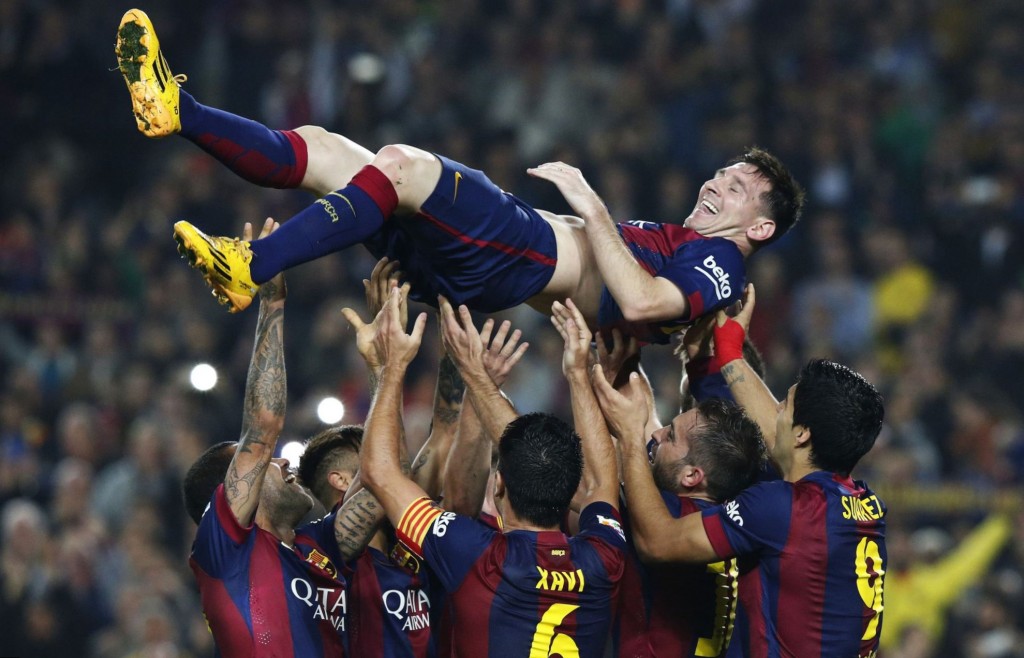 His debut for the team FC Barcelona was in 2003. Everyone noticed his talent and they said that this young man would have a promising future. At the age of seventeen Lionel kicked his first goal for the club against Albacete Balompié. Even at the beginning of his career Messi received a wide range of awards but unfortunately the received injury didn't give him the opportunity to play.
Nevertheless his football career was extremely meteoric and in 2009 Messi was given the FIFA World Player of the Year Award. At the age of 22 this football player could boast by 100 of kicked goals. No one could obtain so good result at his age. He even was awarded by Golden Ball four times running.
Now Messi continues to create football records and come first in football ratings. But unfortunately because of the injuries he cannot take part in all the football matches. In 2013 he elongated the contract with FC Barcelona till 2018. In March 2014 Lionel scored 371goals and became the best shooter in the history of FC Barcelona.
Besides football career Messi works actively for charitable causes. In 2007 Leo Messi Foundation was established; this organization takes care about children's health and education. In 2013 he contributed €152,000 for the reconstruction of the sport centre in his native town. Also he represents a great number of universal brands such as Adidas, Mirage, Mastercard and so on. Quite a popular videogame Pro Evolution Soccer 2009, 2010, 2011 is also represented by this talented football player.
Speaking about personal life of this talented football player with dark brown eyes, it bears mentioning that he cannot boast by a wide range of girlfriends. In 2009 he started dating Antonella Roccuzzo and in 2012 she gave birth to their son. Messi even made a tattoo with the name of his son on the left calf.
Lionel Messi – E:60 Full Interview