When young Madonna Ciccone was asked, what aim she wanted to achieve in her life, she answered, that she planned … to rule the world.
She managed to achieve her target. The most popular signer of the planet is not just talented, she is extremely hard working. The star tries to control everything around her – and, by her own words, it is the main secret of her successful career. She has hundreds of songs that became popular all over the world. "Vogue", Like a Prayer", "Papa Don't Preach", "The Ray of Life" – her hits can be enumerated for ages.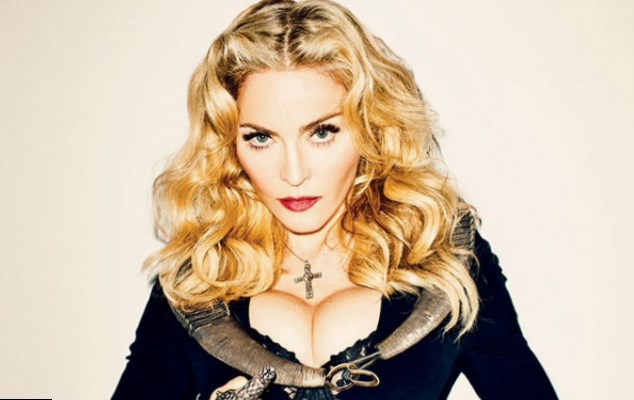 Madonna Biography
Madonna was born in 1958, on a warm summer day. Madonna birthday is on the 16th of August and her mom, Madonna Fortin, met her third child that day. She was an unordinary woman, x-ray specialist and trained dancer. It was she, who made little Madonna love dancing. The girl visited dancing school and Catholic elementary school. Her mother was a very religious person. She made her six children (later she gave a birth to three more children) believe in God. That too religious childhood and her love to freedom made Madonna develop her unique controversial style on the stage.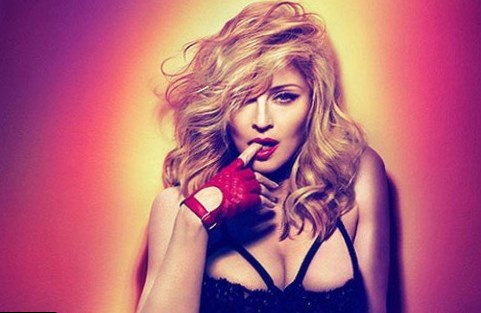 When the girl was just 5, she had to cope with the first tragedy in her life. Her mother died from breast cancer.
Her father, an engineer, Silvio "Tony" Ciccone, had to become a single father. But soon his loneliness was over.  Joan Gustafson, the housekeeper in Madonna's house, soon became her stepmother. Madonna was a difficult child. She was frustrated by her mother's death. The girl decided that she is not like the other children, because she has no mother. That's why she started to behave differently. Thus, if the girls were taught good manners by their mothers, Madonna demonstrated her bad manners. She learnt to break the rules. Madonna bio resembles the story of Cinderella with a wicked stepmother and too kind father. But she didn't meet Prince. She met Dan Gilroy.
Madonna Music
The star started her career as a dancer. She won the scholarship at Michigan University and started to learn their dancing program. Later she dropped her University and went to New York, where he met a musician Dan Gilroy. He helped the future star twice. At first he helped her to go to France as a showgirl. There Madonna started to combine her dancing with singing. Later she came back to USA and Dan Gilroy helped her for the second time. He invited the woman to sing in his band. Thus she started her career as a musician.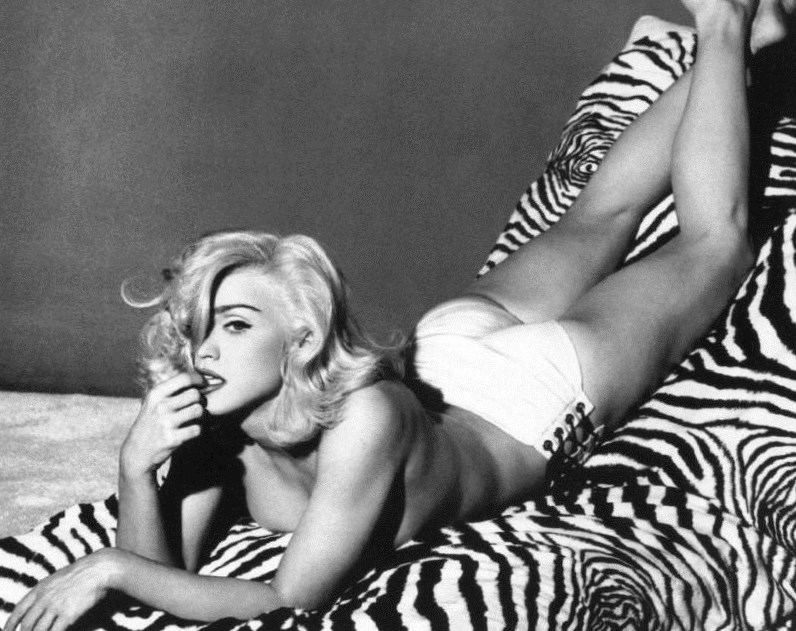 In 1981 she recorded her first single "Everybody" It became a hit. Madonna used her business talent to convince the producer from Sire Records to release her first album. Thus in 1983 appeared "Madonna".
Now the star has 13 disks in her collection. Let's remind her most successful albums and the best songs.
Like a Virgin
It was released in 1984. Madonna, who was inspired by the success of her first album, tried her hand as a producer too. And she succeeded. Many singles from this album became international hits. "Into the Groove", "Material Girl", "Crazy for You" – these songs made the young singer popular not just in her native country, but all over the world.
Madonna – Into The Groove
Like a Prayer
The fourth album of the star appeared in 1989. Madonna continued singing in her traditional pop and dance style, adding elements of soul music to her hits. Her new work was praised high by both, her fans and critics. She performed such hits as "Love Song" (duo with Prince), "Cherish", "Keep It Together" etc.

Madonna – Keep It Together
The Ray of Life
The album was released in 1998. It differs from her previous albums. To that year Madonna had become a mother. She changed and that's why her music was changed too. She tried her hand in several new musical genres as techno, trip hop and rock. She combined it with the elements of classical music. Madonna new album became 4 times platinum and it was called the second best album of the year (the first one was Celine Dion with her cult soundtrack from "Titanic"). Critics called new work of Madonna "mature" and "the best one of her albums". "Ray of Life" includes such hits as "Swim", "Nothing Really Matters", "Frozen", "The Power of Good Bye" etc.
Hard Candy
This album appeared in 2008. It is very personal for Madonna, because most of its songs are autobiographical. The other thing, important for a star, was her opportunity to record a composition with Justin Timberlake. She dreamed to work with this performer since 2006. They discussed their song for hours and even quarreled from time to time. Finally they got the hit "4 Minutes". The album also includes hits "Give It 2 Me", "Miles Away", "Spanish Lesson" and many others.
The last, for now, Madonna's album, released in 2015, is called "Rebell Hearts". It is famous by hits "Bitch I'm Madonna" (with Nicki Minaj), "Devil Pray", "Hold Tight" etc.
Madonna-Devil Pray
For her talented music Madonna got several Grammy awards during her career. She also became popular as an actress and got two Golden Globes for her roles in movies.
The star was also known by her love affairs.
Personal Life
Madonna is not classically beautiful, but she is attractive. She has that something that catches people's attention. That's why Madonna art photos appeared in various magazines.
The star used that charm in her personal life too. She had affairs with both, men and women. Thus she was in relationship with Warren Beaty, John F. Kennedy, Jr, Sandra Bernhard, Dennis Rodman and many others.
She was married in 1985 an actor Sean Penn. They got divorced in 1989.
Then she had an affair with her yoga trainer, Carlos Leon. She is the father of her daughter, Lourdes.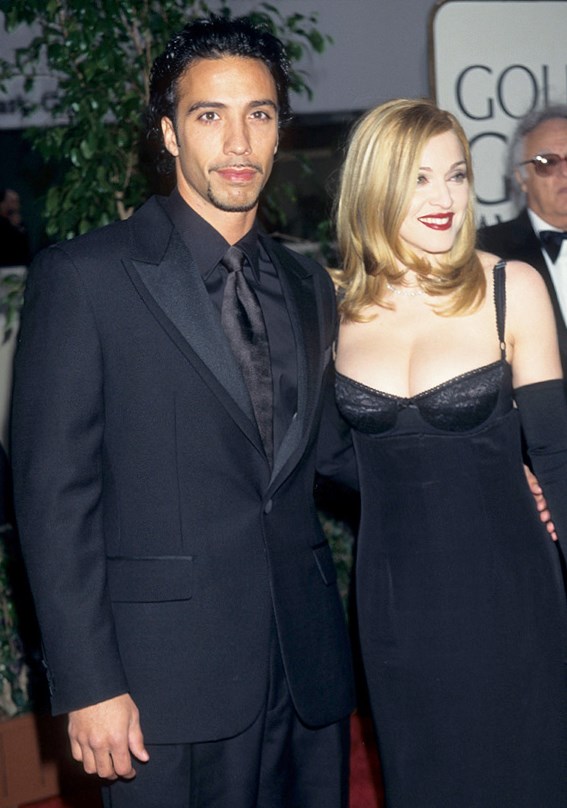 The second husband of the star was a famous film director, Guy Ritchie. The couple had a son, Rocko.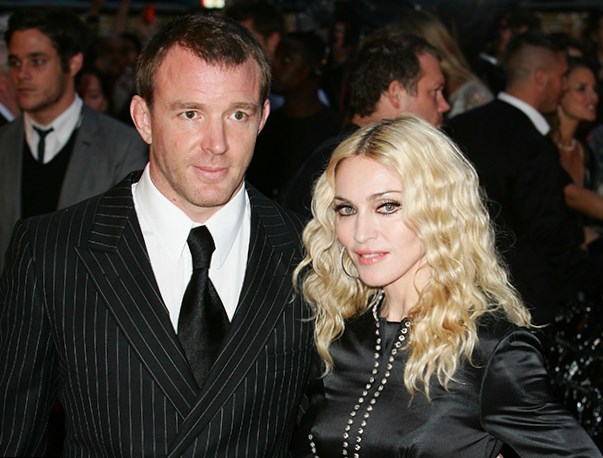 Madonna children, Lourdes and Rocko, have one more brother, Banda. This child was adopted by the star in Malawi.
Now Madonna age is 57. She is in great shape and is ready to rule the world, as she planned in her youth!