She dreamed to become an actress from the very childhood and was involved into acting just after graduating from school. Being beautiful and talented, soon she got worldwide recognition. We know Maggie Siff as Sons of Anarchy Tara. But in the filmography of an actress there are many other great Maggie Siff movies and TV shows.
Maggie Siff Biography
Margaret Siff was born in 1974 on the 21 of June. Her birthplace is Bronx, NY, she is American, although the actress has Jewish roots from her father's side. She was brought up in the family of actors, so she fell in love with acting from the earliest years. The girl attended Bronx High School of Science, where she was a brilliant student. After graduation from school she was involved into acting. She became the actress of a local theater and took part in various performances. The young actress caught attention of the visitors with her bright exotic beauty and natural play. She got several awards for her stage play, including prestigious Jefferson Award.
Maggie Siff Interview – "Sons of Anarchy"
Maggie felt, she was an inborn actress, but she was lack of professional education. That's why the actress decided to continue her studying. She entered MFA Acting, New York University. After graduation she was ready to make career in USA.
She started her career in USA from participating in cult TV series "Law & Order", but she was busy just in one episode. Later she was casted as Ruthie Sales in one episode of "Grey's Anatomy".
The actress got international fame after the recurring role of Rachel Menken in the series "Mad Men". Her first big screen movie was "Michael Clayton", where she got a small role. Her heroine even had no name. Maggie Siff big break was the role of Tara Knowles in TV series "Sons of Anarchy". Maggie Siff Sons of Anarchy helped an actress to show her skills to change, to live the life of her heroine. She was noticed and soon the actress got the roles in big budget movies.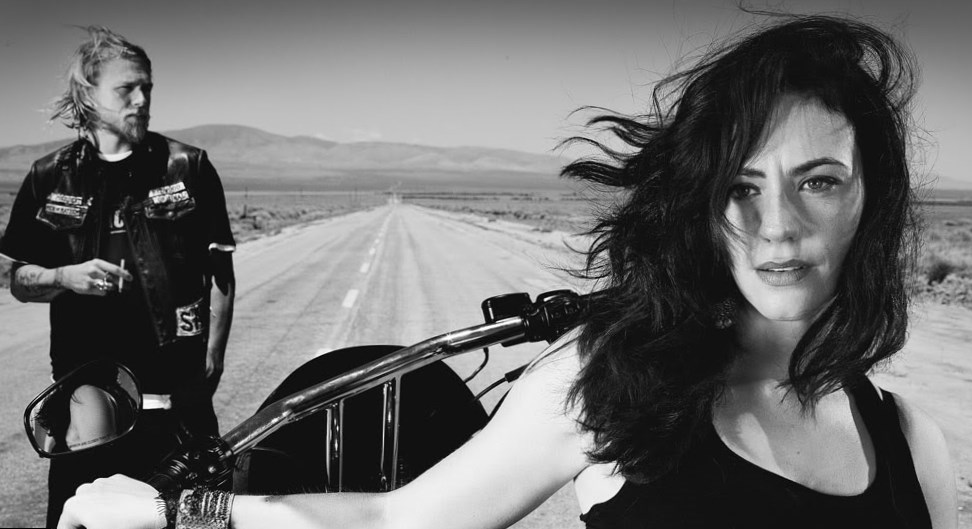 Maggie Siff Movies and TV Shows
Filmography of an actress is not extremely extended. She took part in films and TV series of various genres. Thus she participated in dramas, thrillers, comedies and actions.
Here are some of the most interesting movies and TV shows of Maggie Siff.
Mad Men
The actress has supporting role in the movie. But Maggie Siff made her heroine so natural and so interesting, that her play was noticed, although the public attention mostly was caught by the actors Jon Hamm and Elisabeth Moss, who were busy with major roles.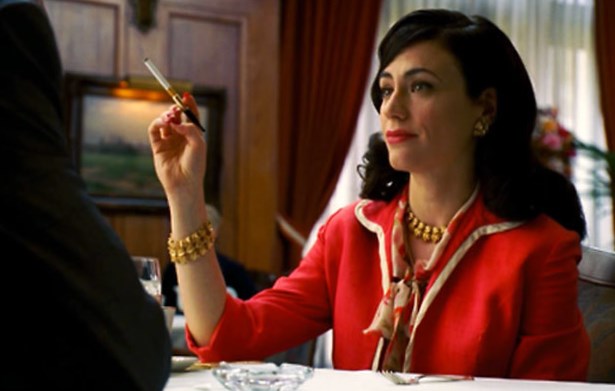 Then She Found Me
Maggie Siff is an unusual actress in Hollywood. She is beautiful, at the same time she looks so natural on the screen. People got used to artificial beauty, made by plastic surgeons, and they missed real beauty of an ordinary woman. Although Maggie Siff plastic surgery is noticeable as she looks much younger of her age (the actress is 41), nevertheless she is like next-door neighbor, not ideal Hollywood diva. Probably, it was the reason of popularity of her heroine Lily, although she was just a supporting one. The star cast of the movie was the reason of its popularity. But even godlike Helen Hunt, elegant Matthew Broderick and extremely talented Colin Firth didn't save the movie from negative reviews.
Funny People
The movie of Judd Apatow is a comedy. That's why he invited two comedians for major male roles – Adam Sandler and Seth Rogen. They say, the roles of George Simmons and Ira Wright were written especially for these two comics.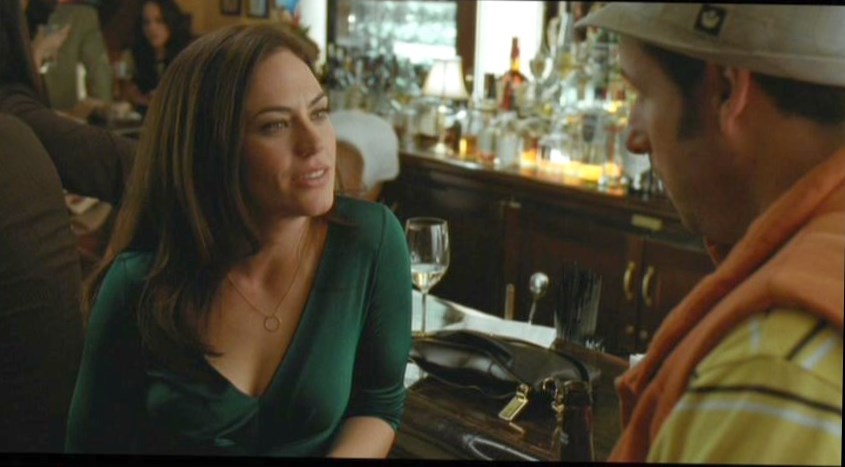 The movie got modest success mostly due to its too complicated plot. The spectators see the names of Rogen and Sandler and are looking forward to two hours of laughter. But the film appears to be much more serious and it is disappointing to some extent. Maggie Siff's Rachel was natural, but the role was too small for an actress, who had already earned some kudos.
Concussion
The topic of homosexual love is quite difficult, that's why film directors try to avoid it in their movies. Nevertheless the film director Stacie Passon gives her own vision of happiness in homosexual family. She tries to show that love has no gender or age. And the lesbian couple has the same problems as the straight one. During her work on the movie Maggie Siff co-acted the stars Robin Weigert and Julie Fain Lawrence.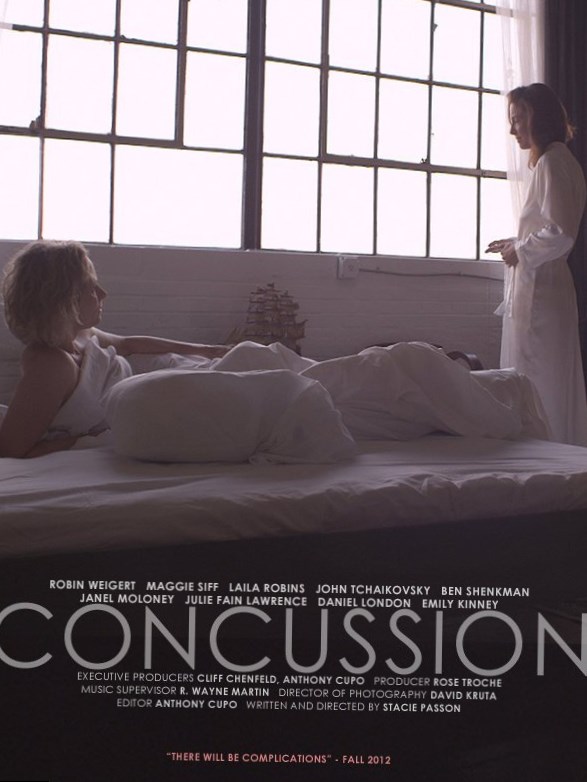 The 5th Wave
Maggie Siff is an actress, who is full of enthusiasm, talent and potential. But her small supporting roles prevent an actress from showing her talent on the screen. Probably, the role of Lisa Sullivan in "The 5th Wave" was her chance to forge her career. Maggie Siff the 5th Wave is the latest one in her movie list and it is hard to tell, if it is successful or not as it was released not long ago. But even now her role is the fantasy is called one of the best in Maggie Siff filmography.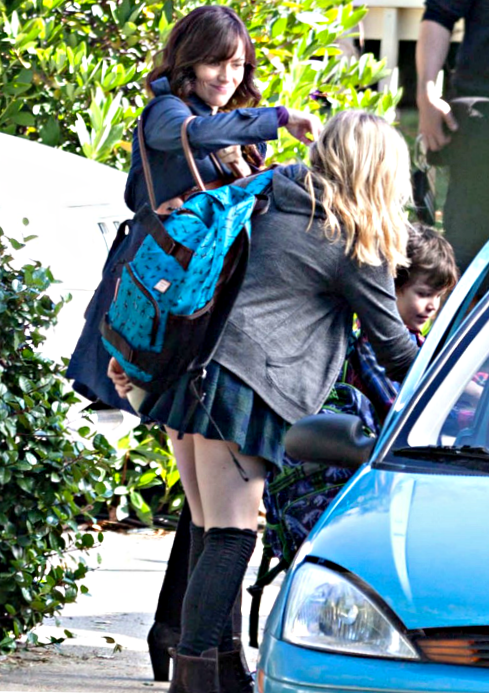 Maggie Siff Personal Life
The fans of "The Sons of Anarchy" hoped that the actors from TV series, Charlie Hunnam and Maggie Siff, are romantically linked. The truth is that Tara and Jax are on-screen couple, but they are just friends in their real life.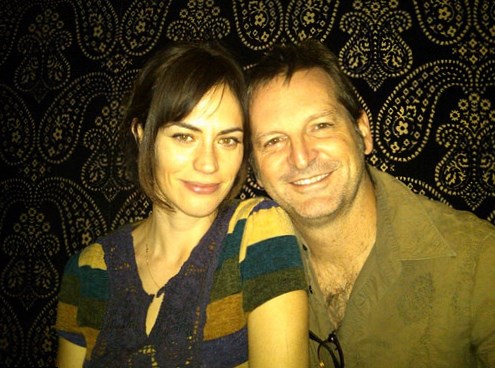 Since 2012 the actress is happily married. Maggie Siff husband is Paul Ratliff. The couple has a daughter together. Maggie says, her husband is a great father, who plays with their daughter, Lucy, all day long.
The new mummy looks marvelous. She is ready for active career of an actress again.