The actress must be changeable, because she must look like her heroine. The actress plays several roles per year and every time she must be unique, must think like the woman she acts and must dress exactly like her heroine does.
The actresses are usually ready to change. They change their clothes, sometimes they take them off and remain nude on the screen. It happens often. But very seldom an actress is ready to change her hair just because of her new role in the cinema.
Mia Wasikowska is one of the most popular modern actresses. The girl is just 26 and she has already got an opportunity to take part in serious movies like "Alice in Wonderland", "Jane Eyre", "Lawless" and many others. She is that woman, who has no special theatrical line. Her heroines are very different and the actress is ready to change together with any of them. Mia Wasikowska changes her hair style very easily to look like her heroine. In her everyday life the actress also cares about her hairstyle not to look dull.
Mia Wasikowska Short Bio
Mia was born in Australia (Canberra) in the family of Marzena Wasikowska and John Reid. Her mother is Polish and her father is Australian.
Her parents worked as photographers. Very often they arranged home photoshots for Mia, her elder sister and younger brother. The girl looked like a model. She was extremely slim, attended ballet classes and dreamed to become a professional dancer. At the age of 14 she hurt her leg and has to give up ballet classes. The girl got interested in acting.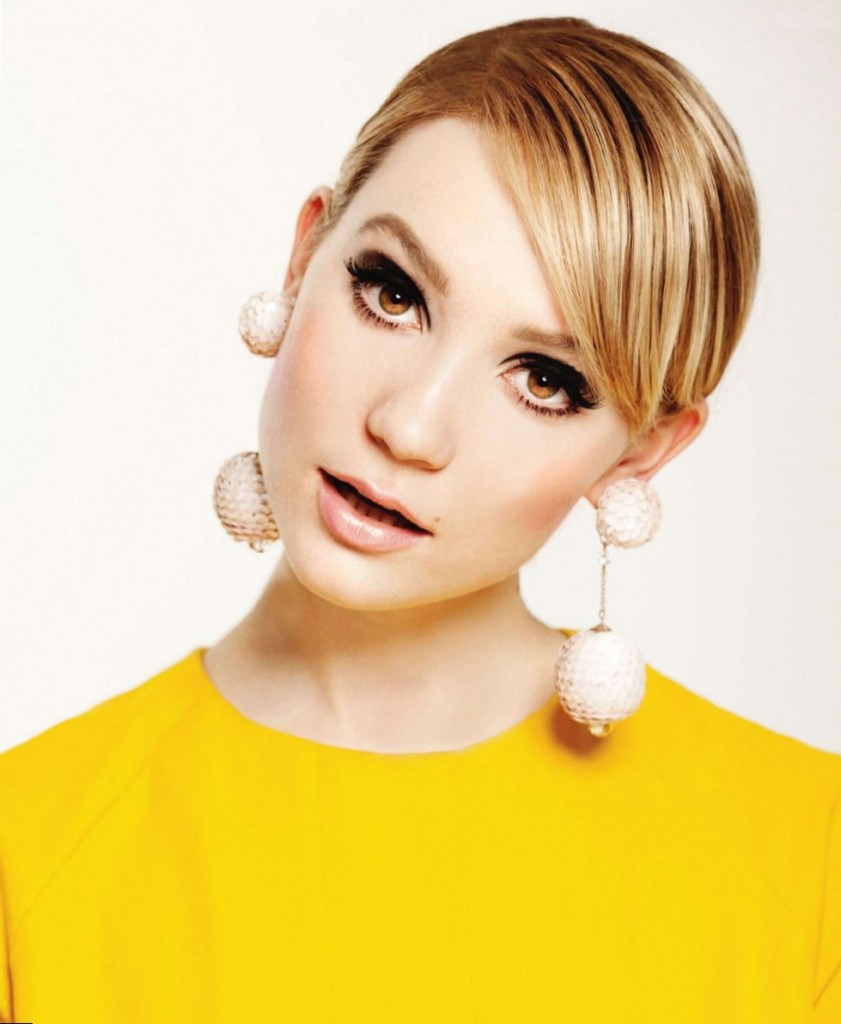 She attended Canberra High School, but at age of 15 she left it and took part in her first movie. Mia Wasikowska films are different enough. She took part in TV series and movies. Thus she acted in Australian TV series "All Saints" where she had an opportunity to meet another famous Australian actor – Jai Courtney. Later she was invited to USA for the main part in the movie "Alice in Wonderland". For that role an actress had to change her hair.
Hair Changes for Roles
The actress changed her hair many times for her roles.
Alice in Wonderland
Mia Wasikowska Alice was not the first role in the career of an actress, but it was the most important one. She had an opportunity to work with a talented film director, Tim Burton. The girl appeared on the set with famous Johnny Depp and "English Rose" Helena Bonham Carter. To look like Alice, Mia put on light blue dress, long and airy. Girl's hair was blond and curvy. The hair of Mia was quite old fashioned. Long curves covered the neck of an actress and opened her high forehead. "Alice in Wonderland" occupies an important place in the list of Mia Wasikowska movies.
"Jane Eyre"
In this movie the actress also had to put on old fashioned dresses and make old fashioned hairdo. But in comparison with light Alice, Jane looks more boring. She wears long dark dresses. The hairdo of Mia in this film has nothing in common with joyful curves of Alice. The actress has long brown hair that is arranged in the updo. The hair of Mia is parted. The forehead of Wasikowska is opened. Her neck is opened as well.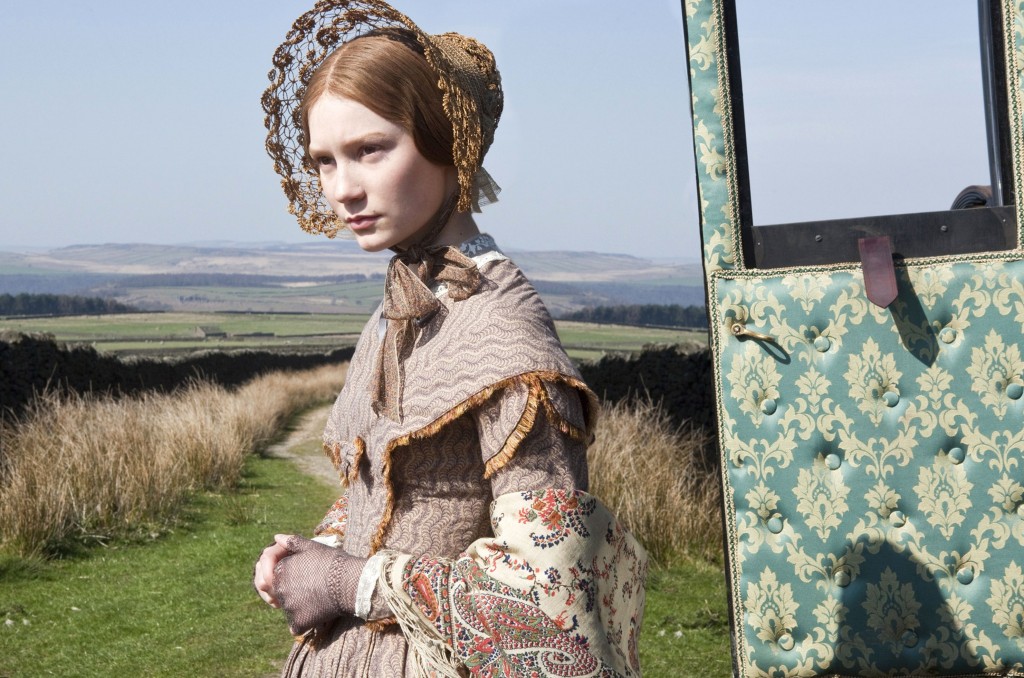 "Restless"
In 2011 the list of Mia Wasikowska movies was added by one more screen work. The actress took part in the movie "Restless", where her heroine was a sick woman. She had cancer and she refused to believe that soon she was going to die. To look like her Annabel, Mia cut her long hair. She had short haircut and looked like a boy. The color of her hair was blond here. It was the new hairdo for an actress, who used to have long hair before. Mia Wasikowska was courageous enough to change her hairstyle radically. The actress looked wonderful with that boyish haircut!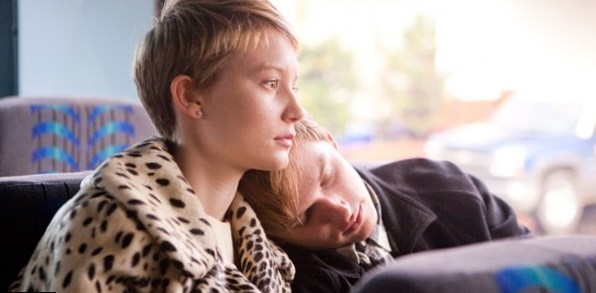 Tracks movie
Tracks movie tell us about young girl-traveler, who decided to cross the Australian desert, riding on camels. According to Mia, who grew up at the Green Continent, this film helped her to understand that acting was her cup of tea.
To look like Robyn, the actress had to change her hairstyle too. In this movie she had blond hair. Neat long bob made Mia Wasikowska look even more natural and extremely pretty. Robyn had no opportunity to look after her hair during her trip, so gradually her neat bob became careless and disheveled.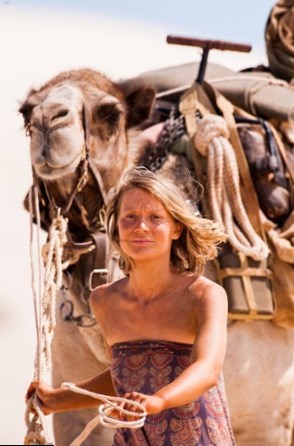 Mia Wasikowska Stoker
Even if you have seen an actress in her previous movies, it doesn't mean that you recognize Mia in "Stoker" at first sight.
Mia Wasikowska Stoker is the movie about a school girl, named India Stoker and her unstable mother (Nicole Kidman). After the death of India's father, her uncle (Mathew Goode) moves to live with them. The young girl becomes infatuated with him.
To look like reserved and dull to some extent English school girl, Mia colored her light hair into dark brown. In this movie an actress has long parted hair. It covers the neck of an actress and opens her forehead.
The hairstyle of India is one more fashion experiment for Mia Wasikowska and she looked perfect, as she always did.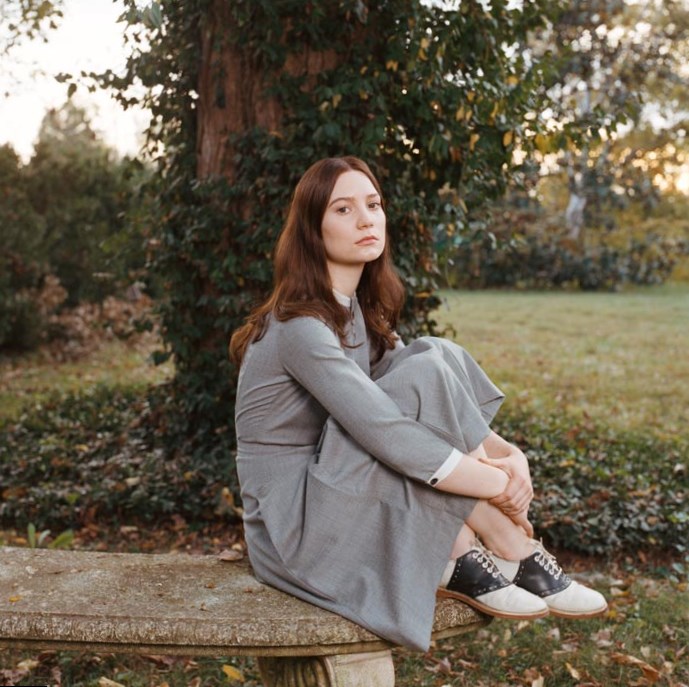 Hair Style in Personal Life
Of course, hair changes of Mia Wasikowska for her movies are not the question of her own choice. That hair style was recommended by the makeup artists for Mia Wasikowska films. But in her personal life the actress remains very changeable too. At the premiere of the movie "The Kids are All Right" an actress had short boyish hair cut. The color of her hair was blond.
That very short hair cut an actress had, when presented Mia Wasikowska Alice (at the premiere show of the movie) but the tint of her hair was a bit darker.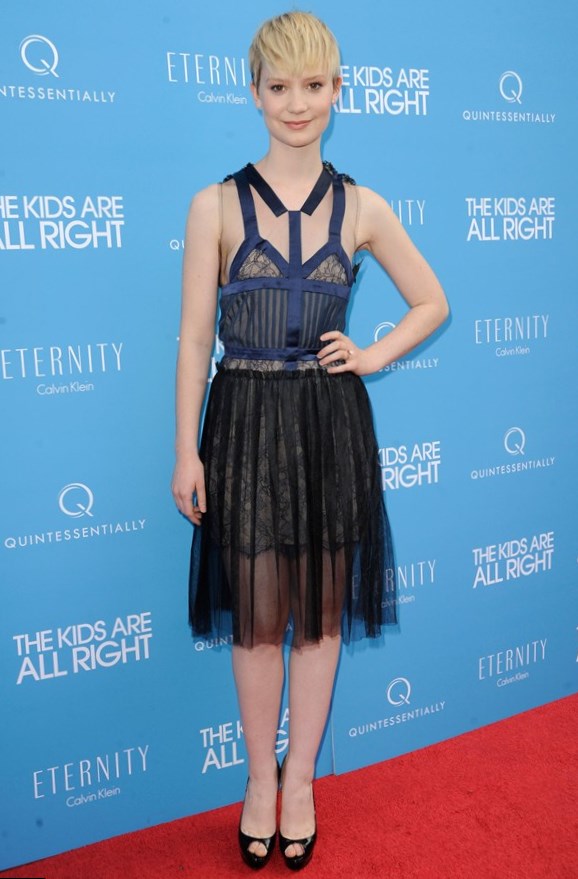 Mia got an interesting hairdo at Venice Film Festival, where she went with her movie "Tracks". Over the last few years, the stars preferred hairstyles with braids that are easy to implement. Mia tried braids too. She arranged them into a high updo. The star opened her long white neck and showed tender shoulders. She used red lipstick and long black evening dress from Nina Ricci.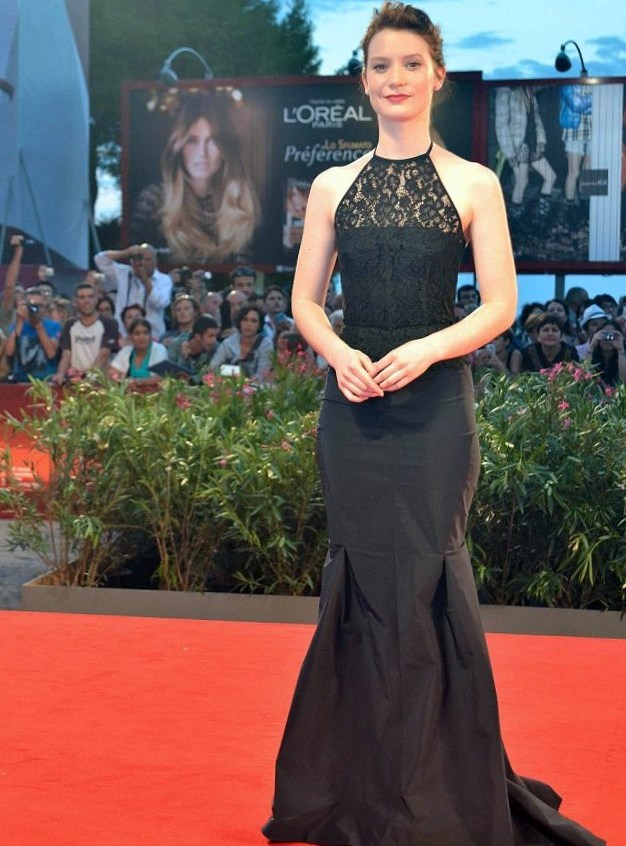 Thus Mia looked at Venice Film Festival, where she came to present her movie "Tracks". The actress looked great, but fashion critics told, her image made Mia look older.
Nevertheless Mia Wasikowska is always ready to change. We are looking forward to new hairstyle of Mia Wasikowska.
Lynn Hirschberg's Screen Tests: Mia Wasikowska