Height:  5 ft 4 in (163 cm)
Weight: 121 lbs (55 kg)
Date of Birth: August 14, 1983 (Age: 35)
Zodiac Sign: Leo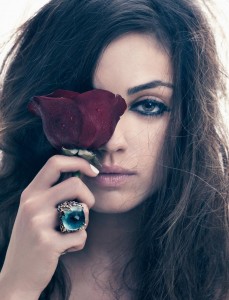 Speaking about contemporary budding stars it is necessary to mention one more Hollywood celebrity – Mila Kunis.
Mila was born on August 14, 1983 in Chernivtsi, Ukraine (former USSR). Her family moved to Los Angeles when she was only seven years old.
Of course it was a great stress for a little girl who didn't speak English. Already on the third day after the arrival she went to school in LA.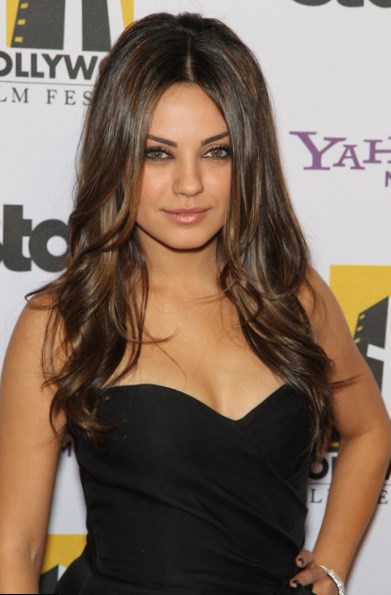 It was a very difficult and troublesome step for her family as far as they moved to the USA with only 250 dollars in their pocket.
Just after the immigration she started visiting acting classes which she enjoyed greatly. Her first roles were in commercials and TV shows but she is best known for her starring part as Jackie Burkhat on That 70's Show.
Besides she appeared on many magazine covers like Cosmopolitan, GQ magazine and a great number of others.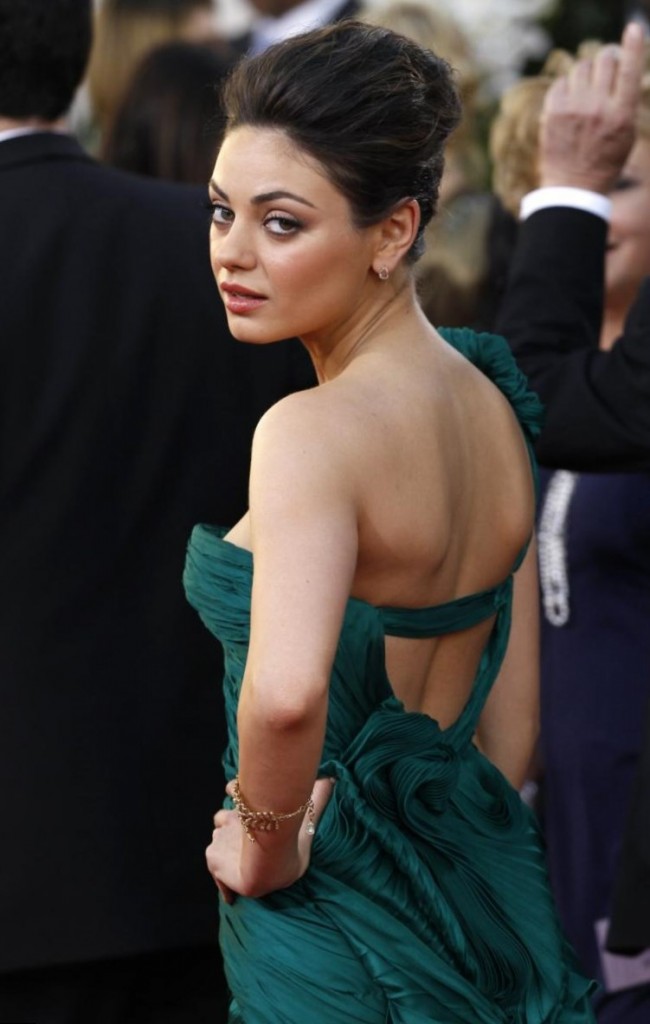 Among Mila's roles it is necessary to mention such movies like Get Over It where she played together with Kirsten Dunst and Forgetting Sarah Marshal the film that received positive reviews among the critics and brought more than 100 million dollars around the world.
In 2008 Kunis received a role of Mona Sax in action film Max Payne where she co-starred together with Mark Wahlberg, the movie brought not bad profit, approximately 85 million dollars, but didn't bring positive reviews from the audience.
It is always interesting to find out some stunning details about the stars. Mila's fans know that she has a very interesting nick name – goldfish.
One more interesting part of Mila's biography is her personal life. She started dating Macaulay Culkin in 2002 when she was 19 years old.
There were gossips that the actors married, but they both denied this fact. The couple dated for nine years and split up in 2011.
Later on first rumors about her relationship with former co-star Ashton Kutcher appeared.
They were partners at That 70's Show. They say that the couple started dating in April, 2012 though Ashton and Mila confirmed their relationship officially only in March, 2013 and on September, 30 2014 Kunis gave birth to the couple's first baby. Some time later Mila confirmed the rumors about the marriage with Ashton Kutcher.
After childbirth she was not in public for several months, all that time she spend with her daughter. Once Mila appeared in public she confessed that she even cried when she had to live her baby for a short period of time. During only two months she had her slim and tender figure back.
At present Mila Kunis is only a 35 years young lady but at the same time an accomplished, world-known actress who has a long list of roles. In 2013 she was on position number 89 in top 100 powerful celebrities according to Forbes. Now she is back to active work and takes part in different projects on TV and in different movies. She is a happy woman, mother and tries to reach the pinnacle of success in her acting career.