Date of birth: February 20, 1987 (Age: 29 years)
Height: 6′ 0″ (183 cm)
Weight: 174 pounds (79 kg)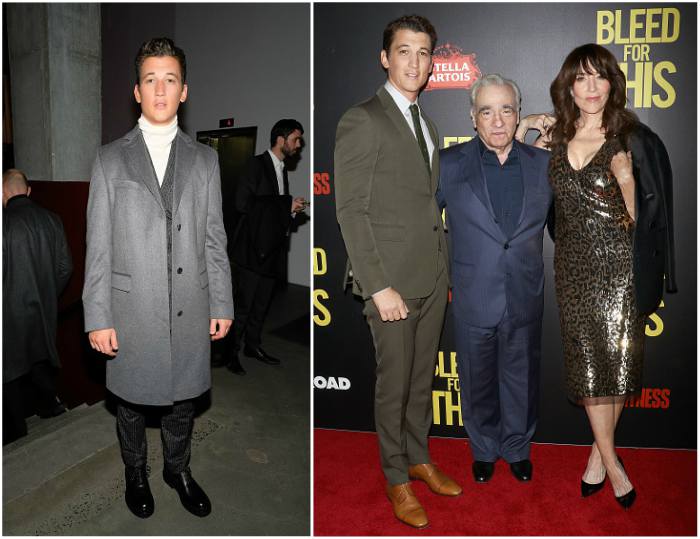 Miles Teller body measurements:
Chest: 39″ (99 cm)
Biceps: 14″ (35,5 cm)
Waist: 34″ (86 cm)
Shoe size: unknown
Hair color: Dark brown
Eye color: Dark brown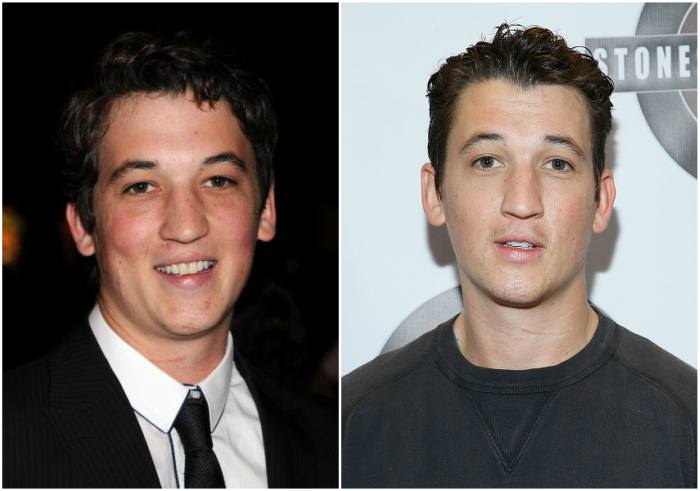 Get ready for a meeting with the fighting machine – Miles Teller. This time we're going to tell you about some transformations that this young ambitious actor underwent for his roles and how he changed his body.
Judging by the photos from the filming of the dramatic film Bleed for this, it seems that the actor has gone through quite a substantial transformation of his body in order to play the role of a real boxer Vinny Paz.
When Miles Teller started training he weighed 188 pounds (85 kilos) and his body fat percentage was about 18. The actor lost weight up to 168 pounds (76 kilos) and reduced the concentration of fat for 6%.
It's really impressive.
It was his first film about the fighting, but actually, in the film Paz went through three weight categories. In the last fight, Miles was already 183 pounds (83 kilos). The actor gained 15 pounds (7 kilos) in two and a half weeks.
How did he do it?
It all started with just dieting. And then the actor got on really serious boxing workout. He had about four hours of boxing, two hours of weight training and two hours physiotherapy every day. Can you imagine this?
It was no easy feat. Miles said it felt like he was trying to kill himself.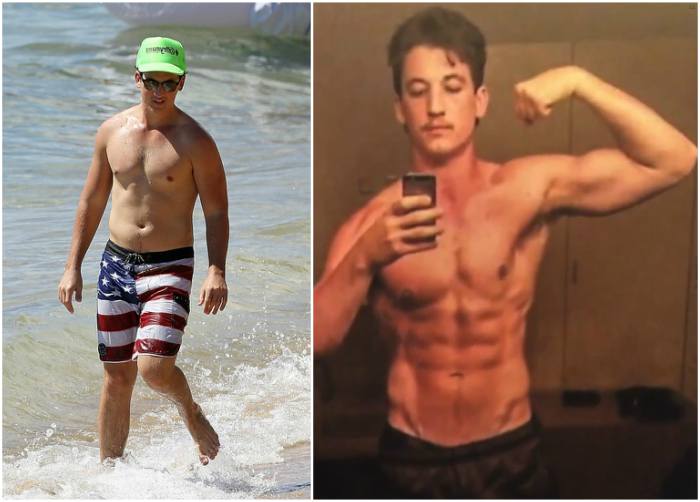 When the young actor starred in Fantastic Four and the Insurgent, he was also training. It took eight months of work to get ready and play the role.
The film about the extraordinary return of Paz in 1980, who has managed to rehabilitate himself after a serious fracture of the cervical vertebrae, obtained in a near-fatal car accident, to become a champion of boxing, has become a serious work for the young and ambitious actor, so he treated it with the utmost seriousness and worked on his body really hard.