Dog Milky
Dog Happy (Rottweiler-beagle mix) – since 2012
Dog MaryJane (Pitbull) – since 2011
Dog Emu Coyne Cyrus (shetland sheepdog) – since 2014
Dog Bean (Chihuahua mix) – since 2013
Dog Floyd (husky) – 2011- 2014
Dog Lila (yorkie mix) – died in 2012
Dog Ziggy (bulldog)
Dog Penny Lane – since 2012
Pic Bubba Sue (now pig Pig) – since 2014
Cat Shanti Om Bb – since 2015
---
Cat Kiki – since 2015
Cat Lilo – since 2015
Blowfish Pablow – died in 2015
Do you like going to the zoo? And what about living there?
Miley Cyrus thinks that making her home a zoo was a perfect idea. She already had several dogs when she decided to adopt a pig. This girl has a deep love to animals and every loss is her personal tragedy.
Now, let's have a look on what animals Miley used to have, and who shares a home with her now.
The first dog, Mary Jane, was adopted in 2011.
When Miley dated with Liam Hemsworth, they adopted an abandoned dog in May 2012. The couple found him left outside.
In November 2012 a little dog Penny Lane found a home in Miley's house.
Miley had a dog Ziggy, but when he injured the other dog, Miley presented him to her ex-boyfriend Liam Hemsworth on his birthday.
A tiny doggy Lila was the one injured by Ziggy. Unfortunately, the injuries lead to the dog's death.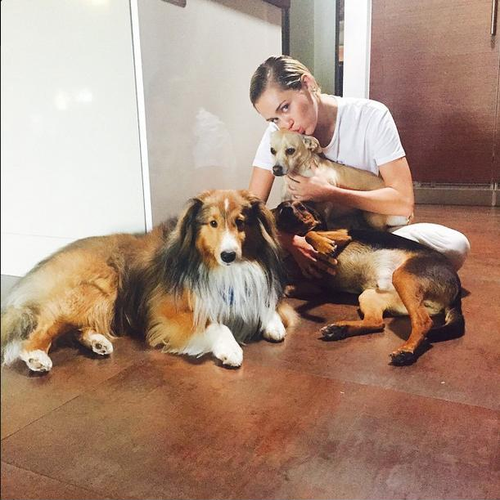 In January 2013, the family was welcomed a new member – a little Bean.
The life of the favourite Alaskan husky was shortened by a coyote in 2014. It was a great loss for the young singer. She commemorated the dog in her shows and on the Instagram page.
In June 2014 Miley brought Emu to her home. The dog was called after the Miley's collaborator and close friend – Flaming Lips' Wayne Coyne.
A pig Bubba Sue was adopted in August two years ago.
In February 2015 Miley lost her fish Pablow. It made a huge influence on the singer and she even made a tattoo on her wrist with the image of the fish. In addition, she dedicated a song to the animal. The singer said that after this death she stopped eating sushi.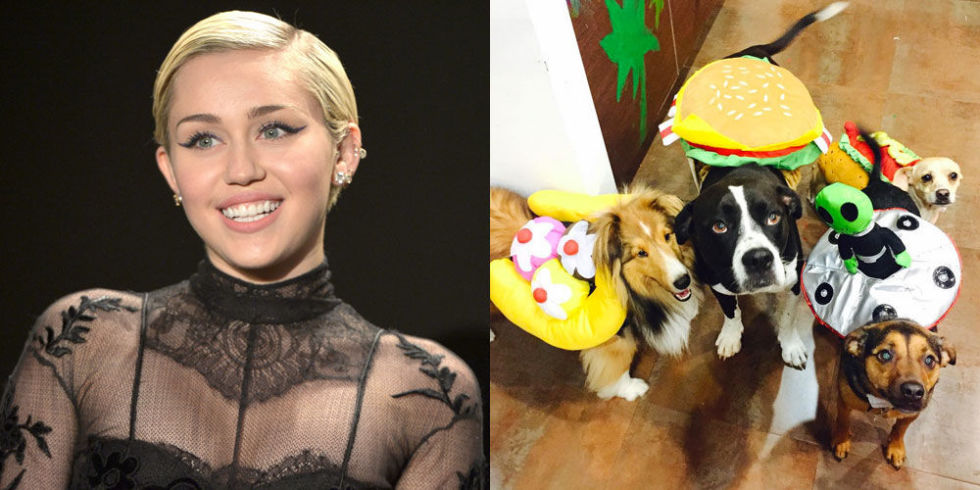 White kitty Shanty Om Bb was adopted in May 2015. Can you imagine, this cat has her own account on Instagram?
There are two members who joined this private zoo at once. They are the kitties Lilo and Kiki. Miley says that these pretty girls are sisters. The singer explained their appearance in her life as following – she saved them from a dangerous situation. There are no other details about it.
All in all, Miley Cyrus is a person who is totally in love with animals and who doesn't allow anything bad to happen with them.