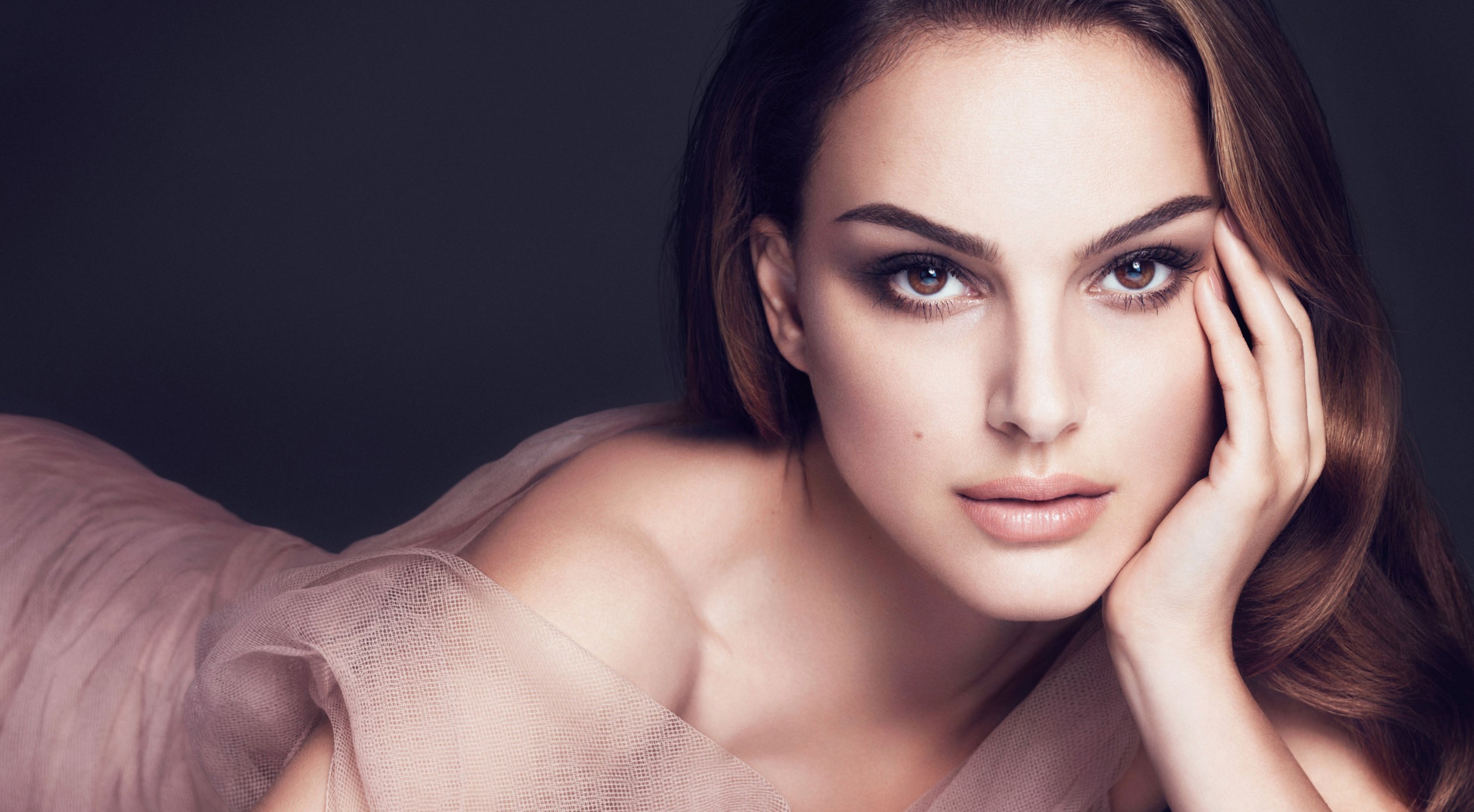 Natalie Portman is a famous American actress, director and producer.
She was born in 1981 in Jerusalem and has dual citizenship.
Natalie's maternal grandparents were Jewish immigrants from Russia and Austria, paternal grandparents were from Romania and Poland. Her Romanian grandmother's surname was Portman which became Natalie's stage name.
Natalie's career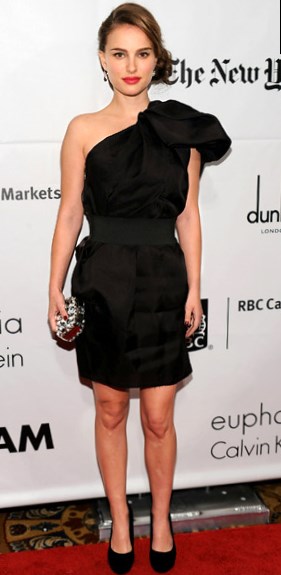 When Natalie was 3 years old her family moved to USA. First they lived in Washington and then moved to Connecticut, New York.
Natalie has always known that she wants to be an actress. From early childhood she worked hard at Syosset High School, learnt Hebru, studied ballet and modern dance and attended the Usdan Centre of Arts. She was a very serious and ambitious child.
Natalie's efforts were successful and in 1993 she starred an orphan girl in "Leon: The Professional". She was only 13 years then and her successful career began with this role.
In 1999 Natalie auditioned for the role of Padme Amidala in Star Wars and accepted for the lead role in movie "Anywhere But Here" for which she received Golden Globe.
Portman is a talented actress but what did happen to her in film "Black Swan"?
"Black Swan" and Portman's Long Lean body workout
In 2010 Natalie played young ballerina in impressive movie "Black Swan". She dropped more than 20 pounds to become worryingly tiny and thin like all ballerinas. Her aim was to develop long and lean body and to lose weight.
Professional ballerina Mary Helen Bowers designed specific workout to turn Natalie in Nina, Black Swan. The program was called Ballet Beautiful. Portman's routine lasted 5 hours a day 6 days a week to portray professional dancer. Every day Natalie perfected her ballet dances for 3 hours and swam for an hour.
One hour more Portman did Ballet Beautiful which consisted different ballet exercises.
Natalie Portman photo Before & After
Black Swan daily routine
1. Natalie had to swim one mile daily.
2. Exercises for her hips, arms, core, butt and lots of stretches to make body flexible and graceful. Because every muscle group is important for ballerina's figure, for example toned and long legs or strong and thin arms.
3. Ballet dances during 3 hours.
After all, Portman had one day off on Sunday which she was able to spend with her family. Natalie says that her body was approximately the same since she was 14 years old. But after Ballet Beautiful her arms and legs have gotten perfect form.
Portman's diet
Na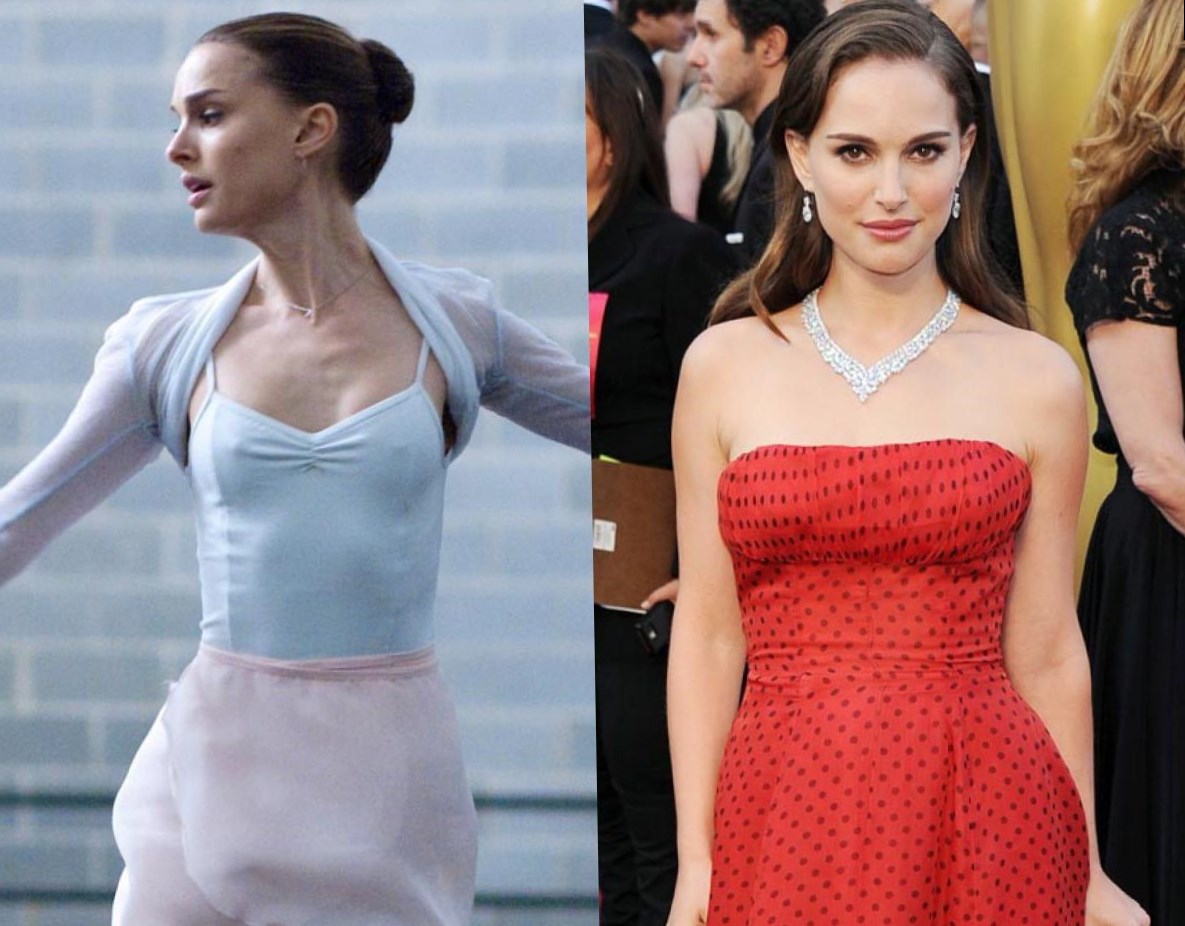 talie ate balanced food and followed low calorie diet (only 1200 calories a day). She didn't starve herself but ate small portions of food to increase her metabolism. As for protein she preferred eggs, fish, yogurt, nuts, lentils and beans.
Natalie had to eat only healthy carbonates: brown rice, grains, oatmeal with fruits, sweet potato, spinach, asparagus, eggplants, pepper, zucchini, cucumbers and other vegetables.
Sometimes she was able to cheat herself with pieces of black chocolate.
Natalie Portman's motivation
Natalie wanted to appear as professional ballerina because there were many emotional scenes and sensitive dances in the movie which had to be conveyed with passion and desire. Natalie has changed not only her body but transformed her mindset to reach success and realize her goals.
Workout and diet allowed Natalie to weight only 98 pounds while her height was 160 sm. Now she returned to her usual weight but her body is still perfect and seductive.
Black Swan: Video Interview with Natalie Portman