Date of birth: January 28, 1955 (Age: 62 years)
Height: 5′ 6,5″ (169 cm)
Weight: 154 pounds (70 kg)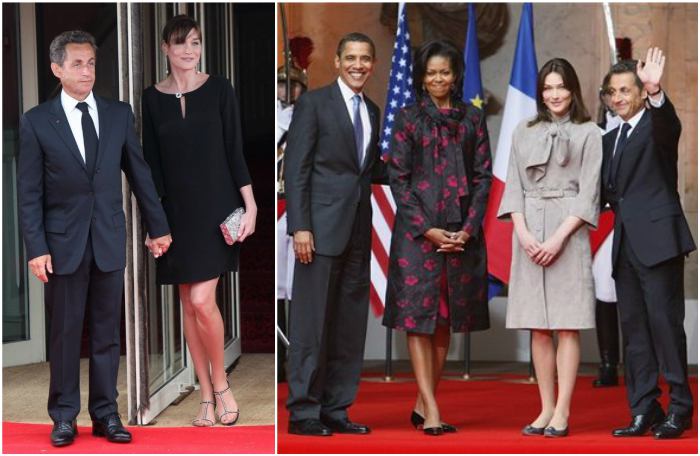 Shoe size: 9 (US)/42 (EU)
Hair color: Dark brown/Grey
Eye color: Light brown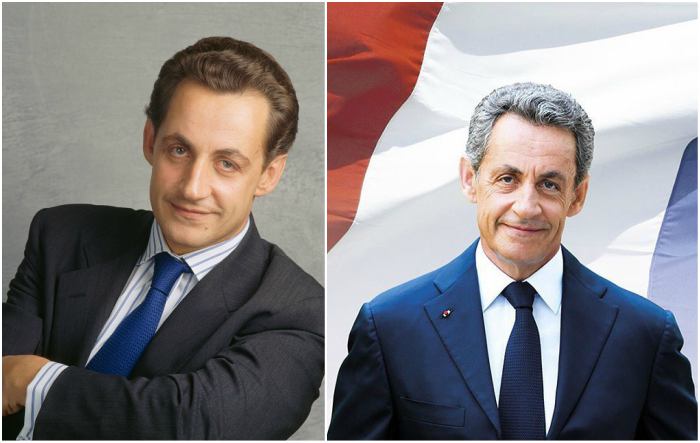 Though the politicians are very busy and they are very rarely concerned with their body shape, there are men among them who try to keep fit and do not want to lag behind their beautiful wives. One of such men was Nicolas Sarkozy.
Since the beginning of his presidency, according to his surrounding, Nicolas Sarkozy has lost 7 kilos.
Ex-President used to perform regular jogs in the park and restricted himself in everything tasty, fatty and sweet.
But, Nicolas Sarcozy has improved not only his own figure, but he has decided to take up his ministers. Sarkozy called on his subordinates to lose weight and get rid of bulging bellies. We can guess that the men were not very happy about the idea.
In 2009, after ten months of training with a sport trainer – 26-year-old Julie Imperiali – an ardent fan of chocolate Nicolas Sarkozy started wearing two sizes smaller clothes.
That year, the paparazzi photographed the French president and his wife on holiday in the resort town of Le Lavandou. Carla Bruni was resting in a bathing suit, Sarkozy – in long trunks. The photo showed noticeable sagging belly and flabby muscles of the arms.
After training, he has become more flexible and resilient.
Personal trainer was advised to Sarkozy by his wife, a former model and singer, Carla Bruni, whom Imperiali has been training by that moments for four years.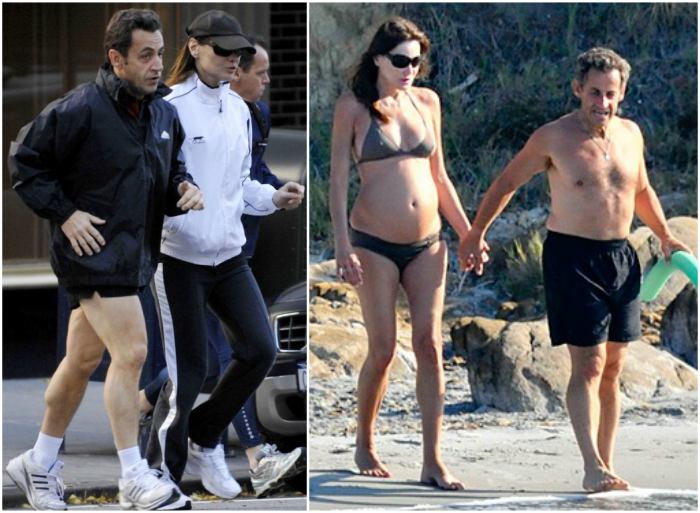 For Sarkozy, Julie picked up a set of exercises with yoga elements to stretch the muscles.
Bruni herself trains a bit less. She smokes, often drinks beer, likes to eat well, but at the same time she has a perfect shape, however, having minor problems with her back.
Nicolas Sarkozy got so deeply involved into his training and dieting that once he even fainted during the jog. It happened because his body was exhausted with the process of losing weight. However, the politician recovered soon.