Height: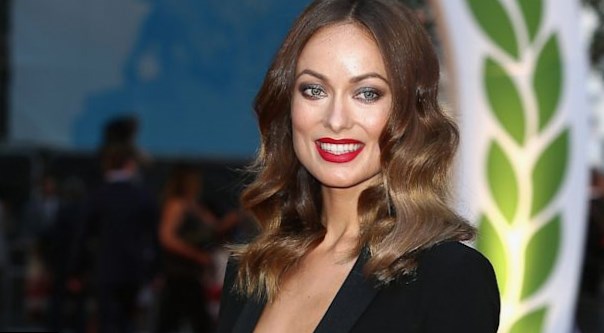 5 ft 7 in or 170 cm
Weight:
52 kg or 115 pounds
Age:
31 years (March 10, 1984)
Olivia Jane Cockburn, or just Olivia Wilde – American actress and model. She has 2 citizenships – Irish and American. Olivia was born on 10 March 1984 in New York, USA. Her father, Andrew is a journalist and her mother, Leslie is a producer and journalist. Olivia has older sister – Chloe and a younger brother – Charile. She studied in Georgetown Day School in D.C. Later Wilde attended Phillips Academy, which is situated in Andover, she gratuated from it in 2002. Olivia also studied acting in Dublin, Ireland and finished Gaiety School of Acting.
Wilde has dyed brown hair and blue eyes. Her body measurements are 32 bust -27 waist -32 hips in inches or 81 bust-68.5 waist-81 hips in cm. She wears bra of 32B size.
Her first movie debut happened in 1995 in a short film Meeting Magdalene. She played a role of Magdalene. But her first full debut in a Hollywood movie was in 2004. She played a role of Kellie in The Girl Next Door. Olivia Wilde became really famous after a role of Dr. Remy Hadley in House M.D. TV series, which was released from 2007 till 2012.
Wilde appeared in music videos of different bands, such as Thirty Seconds to Mars, Daft Punk, French Kicks and Dashboard Confessional. She was a voice of Quorra in two parts of Tron: Evolution video game. In 2015 she got a leading role in thriller The Lazarus Effect.

Olivia was nominated on different awards, such as Teen Choice Awards, Screen Actors Guild Award, MTV Movie Awards. In 2006 she won The Comedy Festival award as Best Actress for her role in Bickford Shmeckler's Cool Ideas. In 2008 Wilde won Vail Film Festival as Rising Star Award with the same film.
In 2011 she started dating with actor Jason Sudeikis right after divorce( with Italian filmmaker and musician Tao Ruspoli, with whom she was married from 2003 till 2011). In January 2012 they engaged.  Olivia and Jason have son Otis Alexander, he was born on 20 April, 2014.
Favorite things
Olivia's favorite food is pizza. Glee is her favorite TV programm. Wilde likes to listen Hip-Hop, Funk, Reggae music. Her favorite actor is George Clooney, and her favorite actress is Anjelina Jolie. Her favorite color is pink. Olivia likes dogs much, she has 2 dogs – Paco and Lola.
Interesting facts
Being only 2 years old Olivia started to dream about actress career. Wilde is active society member, she takes part in aid and charity organizations such as Doctors Without Borders and ACLU. In 2010 PETA named Olivia as a Sexiest Vegetarian Celebrity of that year. In 2011 she took 5th place in Maxim's Hot 100 list. In 2012 she was voted as №23 of Askmen's top 99 Most Desirable Women of that year. Olivia got her nickname Wilde from Irish writer and poet Oscar Wilde. She is a big fan of his works.
Olivia Wilde on Ellen