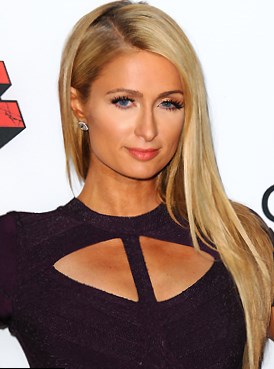 A beautiful scandal person, who being a fragile woman, managed to shock everyone with her behavior and a way to earn money, who unites professions of a model, actress, TV Personality and socialite, is well-known to the whole world as Paris Hilton. She has always been said to be born with 'the silver spoon", as she is a heiress of a multimillionaire owner of the Hilton Group of Hotels. But she has never followed behind her father, taking up the way of life of a media-magnate, a writer, a party-goer, a model and many others.
Though not all her beginnings were successful, nowadays she has already starred in many noticeable films, become a the proprietor of some fashion lines, a perfume line and her own records group entitled 'Heiress Records'. After appearing of a scandalous sex tape named 'One Night in Paris with her then-boyfriend Rick Salomon' and receiving $400,000 from the video, she became the objective of paparazzi. Though her acting is far from professional, she has got wonderful entrepreneur skills and collaborates with a number of popular international musicians.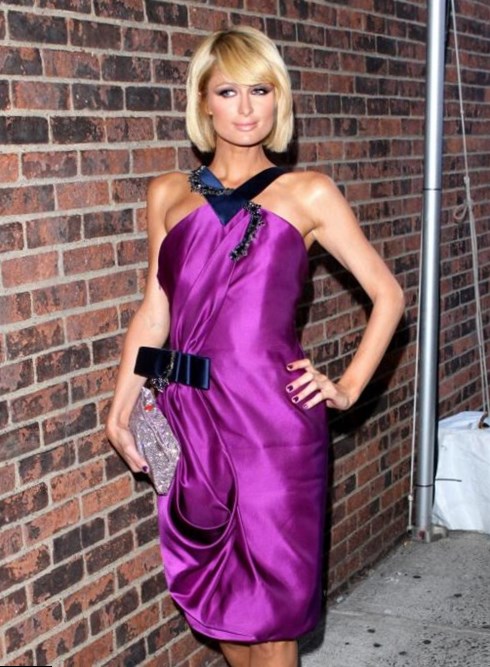 Her major work is "The simple life", a hit-reality TV show aired on Fox from 2003 to 2007 with Paris and Nicole Richie depicting themselves in everyday low-paying jobs. She also has written two autobiography sequels 'Confessions of an Heiress: A Tongue-in-Chic Peek Behind the Pose' and 'Your Heiress Diary: Confess It All to Me', first of which being panned by critics appeared in the 'New York Times bestseller' list. Another her achievement is a debut song album "Paris" released in August, 2006 and placed on the U.S. Billboard 200 at number 6.
In spite of her scandalous career life, her personal life is not less interesting. In her early twentieth she was engaged with Jason Shaw, a fashion model, and later Paris Latsis, a Greek shipping heir till 2005. Until May, 2006 she was dating another shipping heir Stavros Niarchos III. That year she announced to impose a ban on sexual life, though was noticed kissing Brandon Davis in 5 days after that. Later she had relationship with Swedish model Alexander von Zweigbergk Väggö. In 2007 her private life made headlines, when a website featured images and private materials from her rented storage locker. She is also said to be romantically involved with Leonardo DiCaprio, Edward Furlong, Oscar de la Hoya, Jamie Kennedy, Simon Rex, Benji Madden, River Viiperi and Cy Watts. Her boyfriend in 2011 was DJ Afrojack, in 2012 – the striker of The Manchester City Mario Balotelli, from 2012 to 2014 – River Viiperi, a Spanish model ten years younger. After meeting on July 23, 2014 at DT Model Management's second anniversary party at Pump restaurant she started dating Josh Upshaw, but they separated in September of the same year.
Nowadays the presence of her boyfriend is a secret, though paparazzi are always ready to catch her with someone together. One thing to state certainly is that she remains a great lover of dogs, sushi, golf, McDonald's French Fries and pink color. And whether her new relationship is going to be long-termed, we can see in the nearest future.
Video: Paris Hilton Discusses DJing, Cash Money & New Business Ventures