Sofia Vergara is a po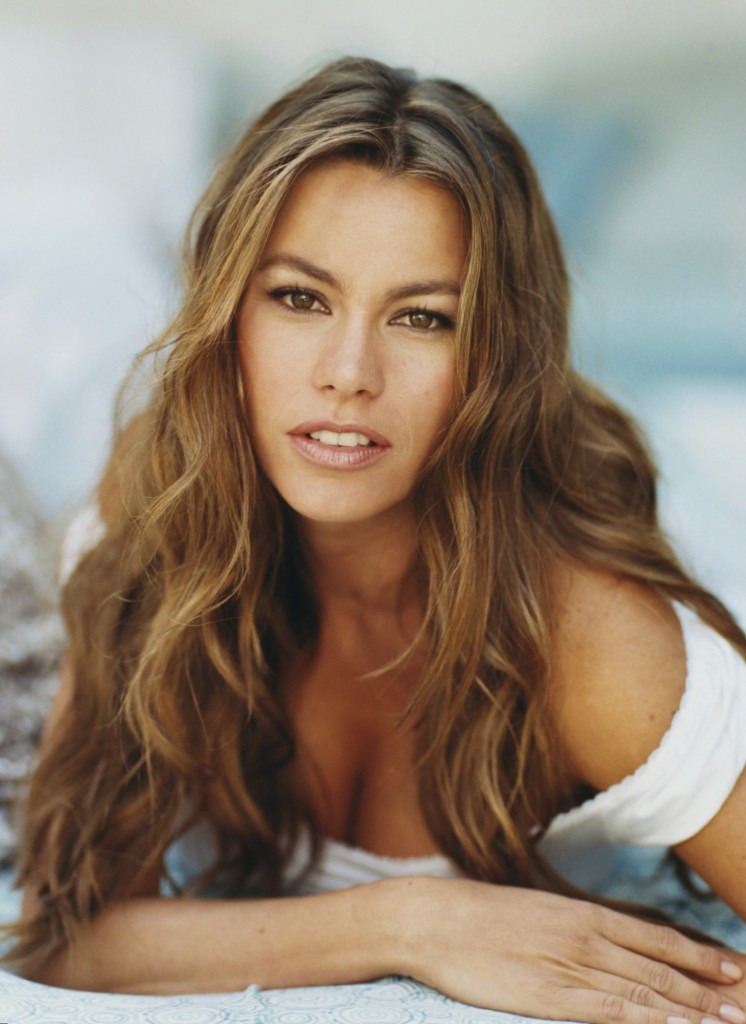 pular Colombian actress, TV presenter, business woman and a model. She is a pretty woman and socialite and that is why her style of clothing is constantly in the centre of attention.
Sofia Vergara was born on July 10, 1972 in a small Colombian town. Her family was big because her mother gave birth to six children. Her parents were engaged in agriculture and were not considered to be a poor family. So Sofia had an opportunity to attend a private school. Having finished school a young lady was going to enter the university but a fortuitous meeting with a photographer on the beach changed her life greatly. At the age of seventeen she started working as a model. She was casted for the shooting in the video advertisement of Pepsi, which was broadcasted all over the world. At the age of twenty a young model moved to Bogota where she continued her modeling career. Later she tried her hand as a TV presenter and this made her popular in Columbia and Latin America. In a couple of years Sofia Vergara moved to the USA together with her mother and started her acting career. Nowadays this pretty woman is well known thanks to her roles in the series Desperate Housewives, Dirty Sexy Money and Modern Family.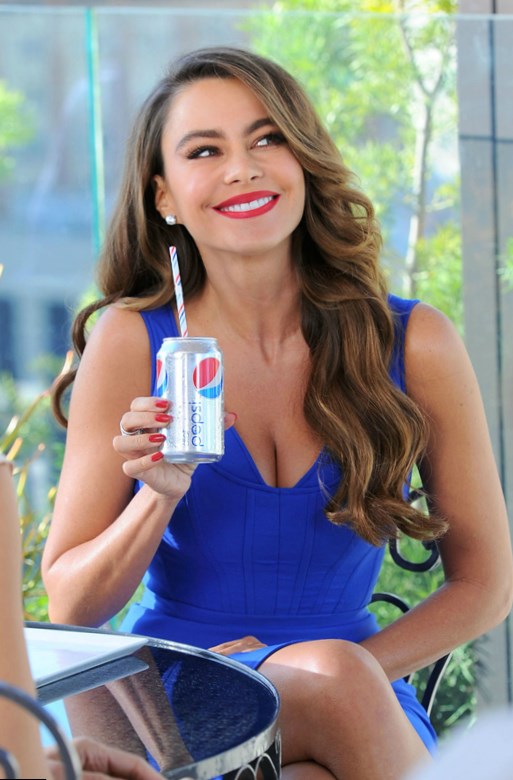 Sofia Vergara is a socialite and she is made to visit a great number of various events. Her life is constantly in the centre of attention and that is why she must look perfect. Sofia Vergara doesn't lag from her colleges. Her looks are always ideal and gorgeous. This sexy Colombian woman earns thirty million dollars per year, likes collecting Birkin bags and is always ready for experiments.
In 2011 at the show of 16th Annual Critics' Choice Movie Awards Sofia impressed everyone by a grey metallic dress which perfectly accentuated her breast and slim figure. The actress complemented her look by huge earrings and black high heeled shoes.
One of the most stunning looks this woman had at Golden Globe Awards in 2012. She chose dark navy floor-grazing dress. On the red carpet of this event she looked magnificent and her dress with huge tail was in the centre of attention. In order to add to her look charm she complemented it by massive bracelets. This dress was designed by Vera Wang, the designer who specializes in wedding dresses.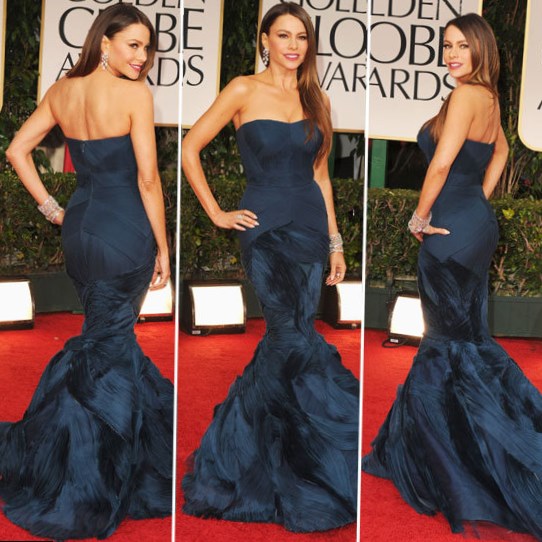 Last year at Golden Globe Awards she looked like a princess. It was a black, full bustier dress. Though it seems to be that it was very difficult for the actress to move in it but beauty requires sacrifice. Now the actress is 43 and still all her looks are sexy. She doesn't want to hide her body. On the contrary she tries to accentuate her beauty. A good example is Met Gala festival in May 2015. For this even the actress chose a tender gown of cream colour. The dress was decorated by golden prints and had a long tail. Sofia Vergara looked like Greece goddess. She doesn't like complicated hair dresses and almost always she has either straight or wavy hair.
At the Vanity Fair Oscar Party in 2015 she appeared together with her boyfriend Joe Manganiello. The couple looked amazing. Especially for this event the woman chose a blue floor length dress decorated by interesting print and sequins. This time she decided to do without accessories.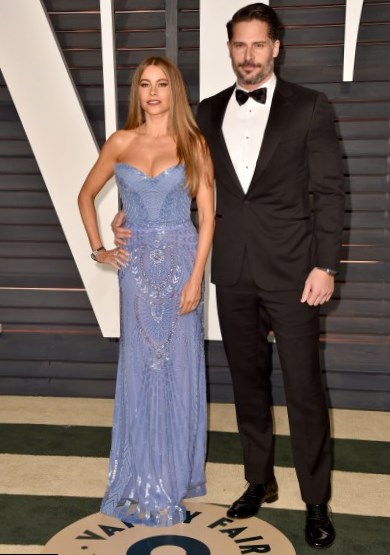 As we can see Sofia prefers long dresses, it is difficult to see her in short ones. Though sometimes she was seen in short dresses too. A perfect example is 23rd Annual Producers Guild Awards in 2012. She chose a short black dress decorated by spangles. This dress perfectly accentuated her breast. Her hair was gathered in a ponytail. She looked chicly and stylishly.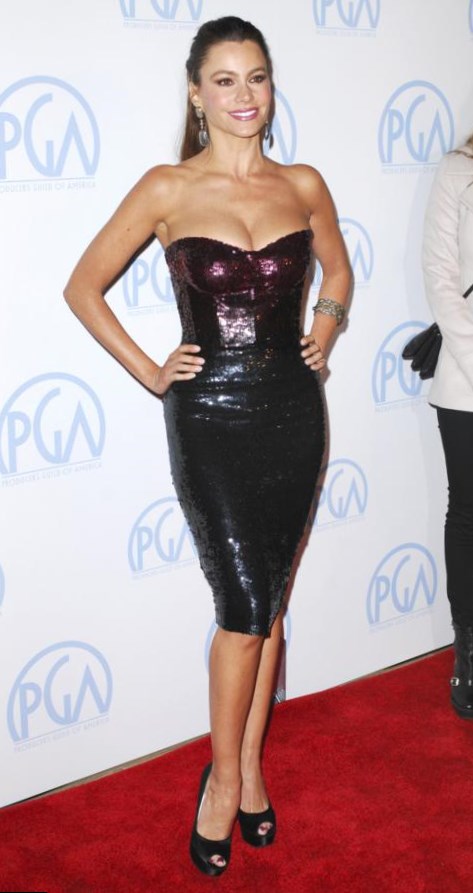 Sofia is always ready for experiments and though she is not a young girl, her figure and style is perfect. She has a great number of fans from all over the world, for which this bright personality is an idol and the example to follow.