Tom Holland is just 19, but this boy has already proved – he is talented, he has something to tell to people and he will do everything to be heard. Tom Holland is unique to some extent. He became a star, when he was just 16, when acted in the movie "The Impossible". He became the youngest Spiderman in the history of this franchise. He is not just a good actor, but also a perfect dancer, who has great sports skills. So, who is Tom Holland, that new wunderkind of cinematograph?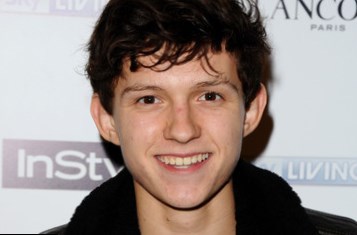 Tom Holland Biography
Tom Holland was born on the 1st of June, 1996. The boy spent his childhood in Kingston upon Thames (England). His mother, Nicola Elizabeth Frost, used to be a photographer and his father, Dominic Holland, used to be an actor. Tom Holland has three brothers.
The boy was quite smart, when he studied at school. In 2012 he passed his exams and entered "The BRIT School for Performing Art and Technology". So, as you see, Tom Holland is a trained actor. He got a good education. When the boy was just 8, he started to attend the hip hop class.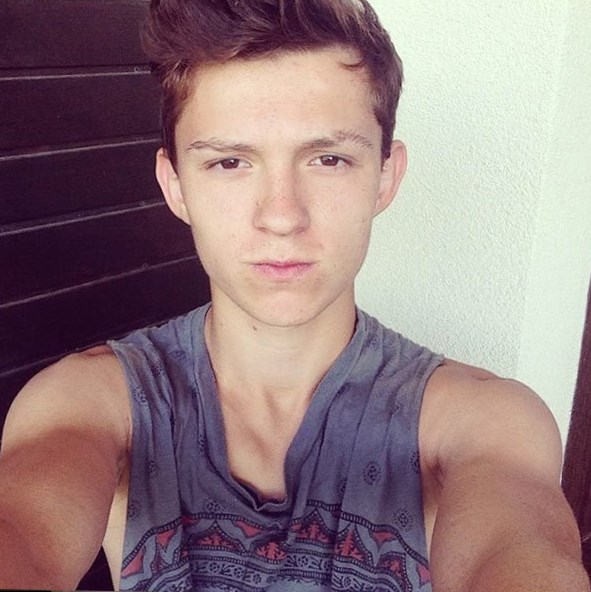 Tom Holland Movies
Tom Holland debuted as a dancer in 2008. He performed in the musical "Billy Elliot". There he acted as Billy's friend, Michael. Tom Holland "Billy Elliot" was shown at Victoria Palace Theater. The performance had a great success with public. For this role Tom was invited to Channel FIVE for an interview. Thus the boy had appeared on the TV screen for the first time. Tom Holland "Billy Elliot" was popular during several years. Tom left the show in May, 2010, when felt, that he outgrew that role.
In 2011 Tom Holland did the voice work for "Arriety" – Japanese film for children. In 2012 he was invited to take part in the movie "The Impossible". This role became a calling card for 16-year old actor and made a star from him.
In 2004 tsunami in Indian Ocean took place. A real woman, called Maria Alvarez, saved her three sons and a husband from this natural disaster. She was terribly wounded herself and spent three minutes underwater. It was a miracle, but a woman managed to survive. "The Impossible" full movie tells us about this real story. Naomi Watts acted as a mother in this story and Tom Holland was one of her sons, Lucas.
The boy was perfect, acting in this film. "The Impossible" full movie got a lot of awards and nominations. Tom's play was appreciated by critics too. He got several nominations as the best young actor and even won some of them.
"The Impossible" was a solid project. Very often the actors don't like to participate in low budget movies or TV series after their successful appearance on the big screen. Tom Holland seemed to be a modest fellow. After a serious work in "The Impossible" we could see him as Isaak in "How I Live Now".
In 2015 he acted as young Thomas Nickerson in the movie "In the Heart of the Sea", where he shared screen time with Thor.
He appeared as Gregory Cromwell in BBC mini-series "Wolf Half", but the story was more about Gregory's father, Tom Cromwell.
The young actor was ready to do any job – he didn't ask about main parts in loud projects.
The fate awarded an actor for his patience. In 2015 he was announced by Sony Pictures as the new Spiderman.
Tom Holland Spiderman will be released on the 6th of May, 2016. Although the fans call the movie just "Spiderman" its real name is "Captain America. Civil War." During the film action Tom Holland Spiderman is going to beat 6 villains, including Iron Man, Captain America, Black Widow and some others.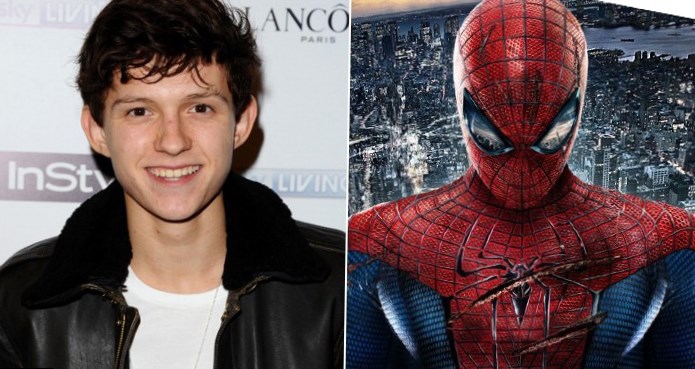 Tom Holland is just 19 now. He is going to become the youngest Spiderman in the history of cinematograph.
The year 2016 is going to be wonderful for Tom Holland's career. Later, in December, 2016, he is going to appear in one more best waited movie, titled "The Lost City of Z". During the work on this film, Tom is going to share the film set with such popular actors as Sienna Miller and Charlie Hunnam.
The hero of Hunnum suffered from malaria. He went to jungle in 1925. There he found the mythical city. He has called it "The Lost City of Z".
Tom Holland is serious in his idea to become one of the best actors of the new generation. But in his personal life he is just a teenager, who has some hobbies.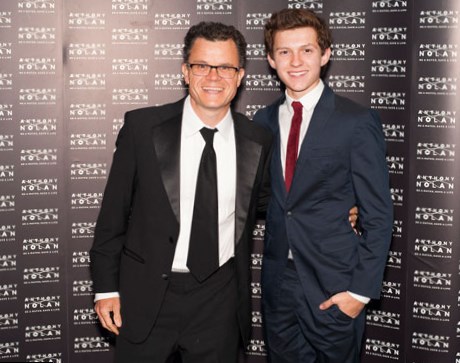 Tom Holland 2015. Personal Life
Tom Holland 2015 is not just a successful actor; he is also a real teenager, who lives in a big house with his parents and brothers. He is active in Twitter and Instagram, so the fans can see the pictures of his house and some family pictures. The fellow is fond of his dog, Tessa. He spends a lot of time with his pet, caring about it. The actor told, he was just going to give Tessa a bath, when he heard, that he was announced as a new Spiderman.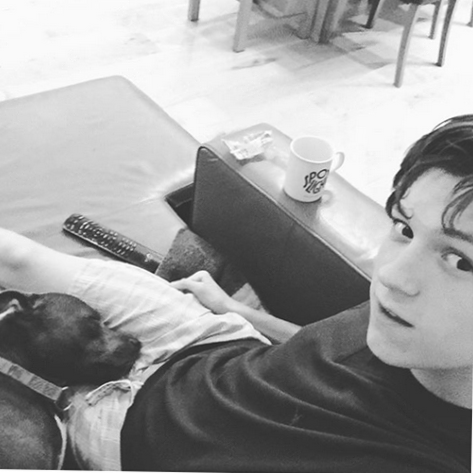 In his free time Tom is fond of flipping. He shared some videos, where he does flipping, on Twitter. A good workout for a future Spiderman, isn't it? Being a trained dancer, Tom Holland will show his best, acting as a Spiderman and making all his tricks.
We are looking forward to Tom Holland's premieres in 2016!
Tom Holland Interview – Spider-Man