Tony Goldwyn age is 55 years old, but till now he remains recognizable and high demanded actor. We know him as Carl Bruner from "Ghost" and Sir Edwin Wingfield from "Pocahontas: The Legend". Among his recent screen works, such films as "The Mechanic" and "The Divergent Series" became popular.
Tony Goldwyn Biography
Anthony Goldwyn was born on the 20th of May in 1960. He spent his childhood in California, Los Angeles.
He is a son of Samuel Goldwyn, Jr, a famous film producer, and of Jennifer Howard, an actress.
Tony also has a brother, John Goldwyn, who is now the President of Paramount Studios. As a teenager, Tony Goldwyn attended Hamilton College and then entered BFA, Brandeis University. He attended London Academy of Music and Dramatic Art too. From the earliest years the boy had made up his mind to become an actor as he was from the family, where everyone was connected with acting. Tony made his debut in TV series "St. Elsewhere". A year later he appeared in such TV projects as "Hunter" and "Matlock".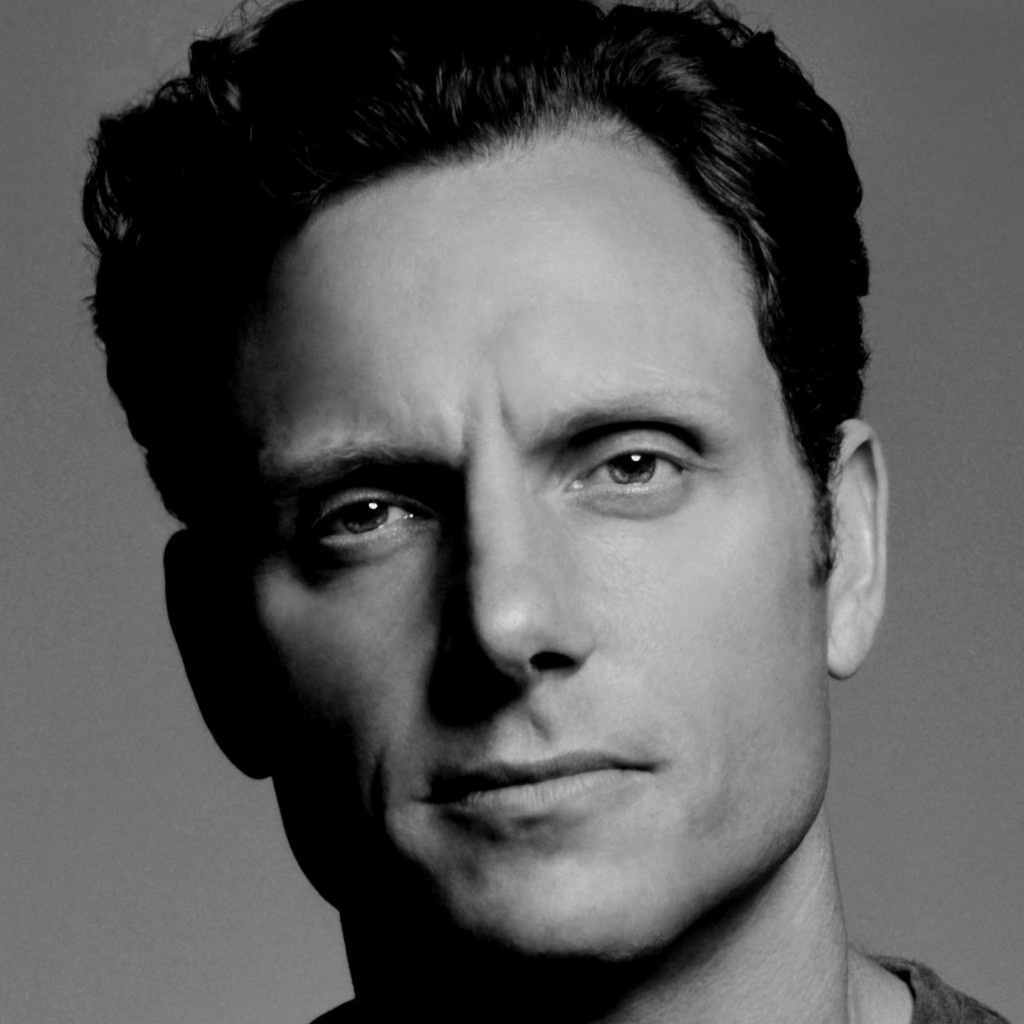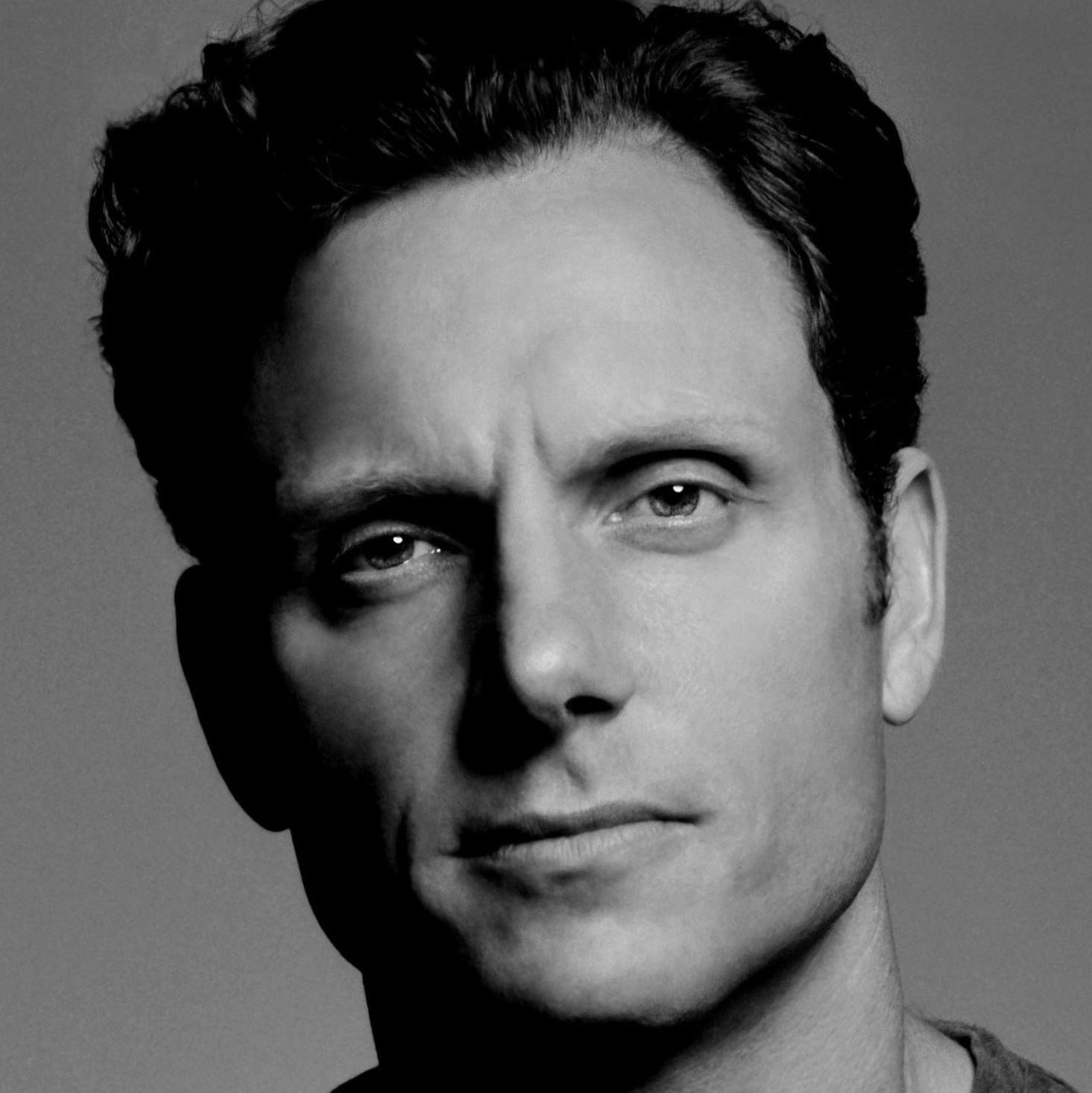 His first significant role took place in 1987. He acted as David in "Gaby: A True Story". From 1987 and till present times Tony Goldwin played roles in commercially successful movies and TV shows. In some Tony Goldwyn movies he served as an executive producer as well. After the great success of his first film, he specialized on the roles of charming-but-shallow yuppies.
Tony Goldwyn Movies and TV Shows
Ghost
This movie has become real box office hit. It was included in the list of the best movies of all ages and nations. The great screen work of Tony Goldwyn, young Patrick Swayze and beautiful Demi Moore till now remains popular.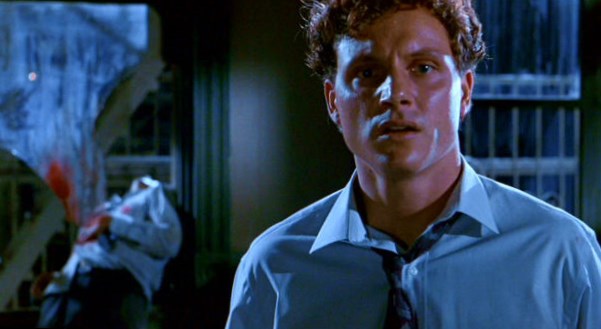 Love Matters
The television film of Eb Lottimer shows us love and sex of the 90-s. It is the story of two couples, who pass through the complicated period in their relationship and are close to misconduct.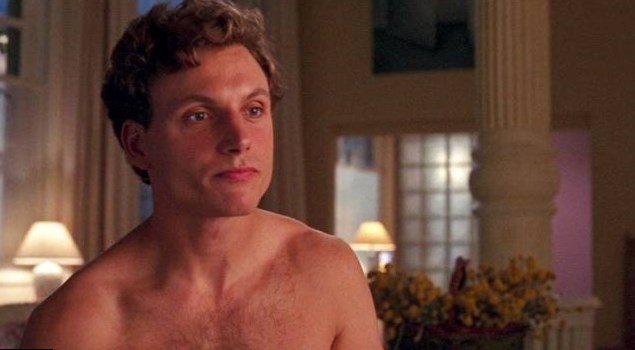 The Last Tattoo
Tony Goldwyn got the role of Capt. Michael Starwood in the movie "The Last Tatoo" in 1994. His work was estimated high by critics. He co-acted with Desmond Kelly and Katie Wolfe.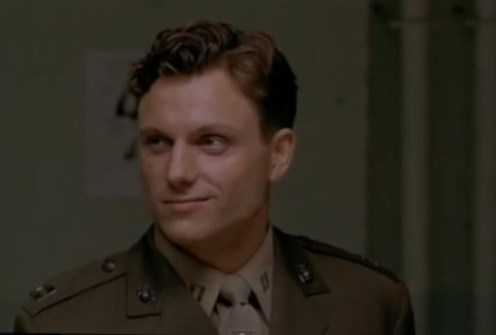 The Last Word
The thriller of Tony Spiridakis was released in 1995. The story about love, money and crime became popular and commercially successful.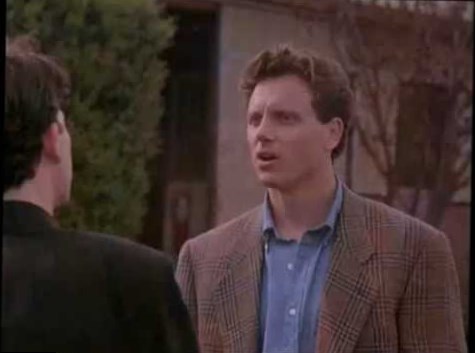 Nixon
It is a serious screen work that showed great potential of Tony Goldwyn as an actor. He got the role of Harold Nixon, a brother of Richard Nixon, the former President of USA, who has to leave his post to avoid impeachment. The film is about long and contradictory life of the 37th President of America, who had to leave his post because of the Watergate scandal. The film with Anthony Hopkins in the role of Nixon became a big box office hit.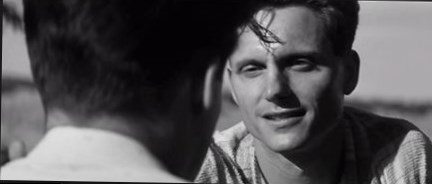 Kiss the Girls
This thriller is one of the most interesting and most successful roles of Tony Goldwyn. It tells us about a series of crimes, when eight young women at first disappeared and then were found killed by an unknown cruel maniac, who left the signature "Casanova" on the bodies of his victims. Tony Goldwyn acted as Dr. Will Rudolph. He co-acted Morgan Freeman and Ashley Judd.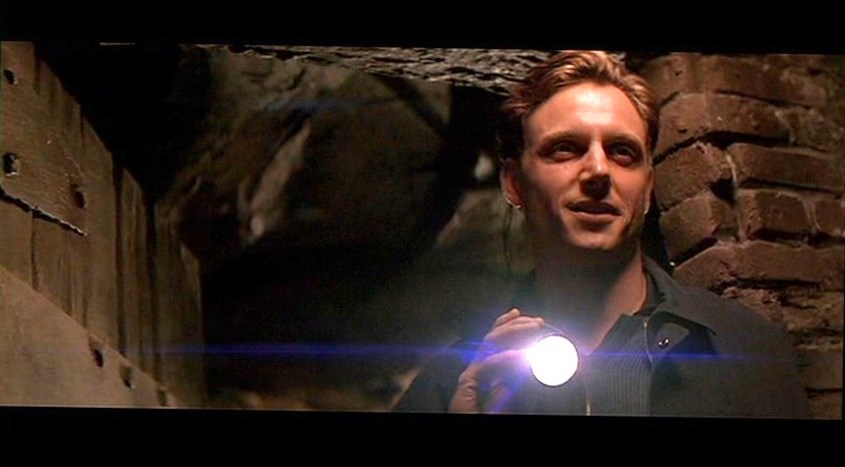 From the Earth to the Moon
Tony Goldwyn character in docudrama TV series "From the Earth to the Moon" is Neil Armstrong. It is the story of life and career of a famous astronaut. After the work on this solid and serious screen work Tony Goldwyn made his debut as a film director in a similar movie "A Walk on the Moon".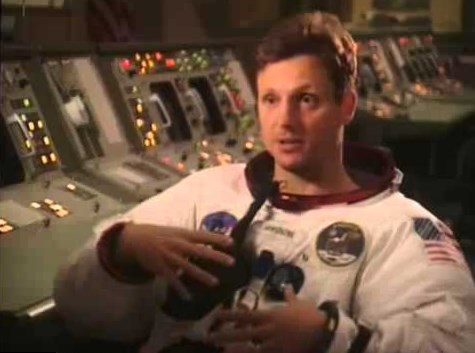 Tarzan
"Tarzan" was an attempt of Tony Goldwin to try his hand as a voice actor. His participation in the animated film of Disney studio helped the actor to earn additional kudos.

The Last Samurai
The great historical drama of the famous film director Edward Zwick captured the hearts of many people all over the world in 2003. The great acting staff was one more reason of the popularity of the movie. Tom Cruise as Nathan Algren, Ken Watanabe as Katsumoto, Koyuki as Taka and Tony Goldwyn as Colonel Bagley tried their best to create one of the most successful movies of that year.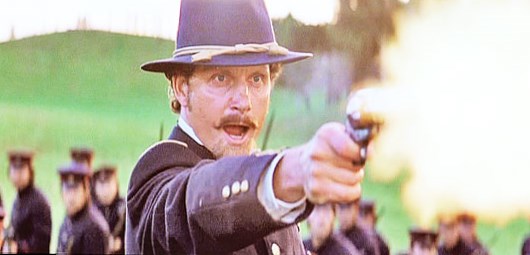 Scandal
In TV series "Scandal" Tony Goldwyn acted as President Fitzgerald Grant. He tried his hand as a film director too. The TV series about life and career of the independent and strong woman Olivia Pope (Kerry Washington) is based on the real story of Judy Smith, who served as the Head of George W. Bush Press Centre. Tony Goldwyn acted as the President of USA and partner of Olivia. Kerry Washington – Tony Goldwyn sexual scenes were looked quite natural in "Scandal" and the rumors about an affair between actors appeared. But both, Kerry and Tony, insisted, they respect each other and know for ages. There's no affair among them.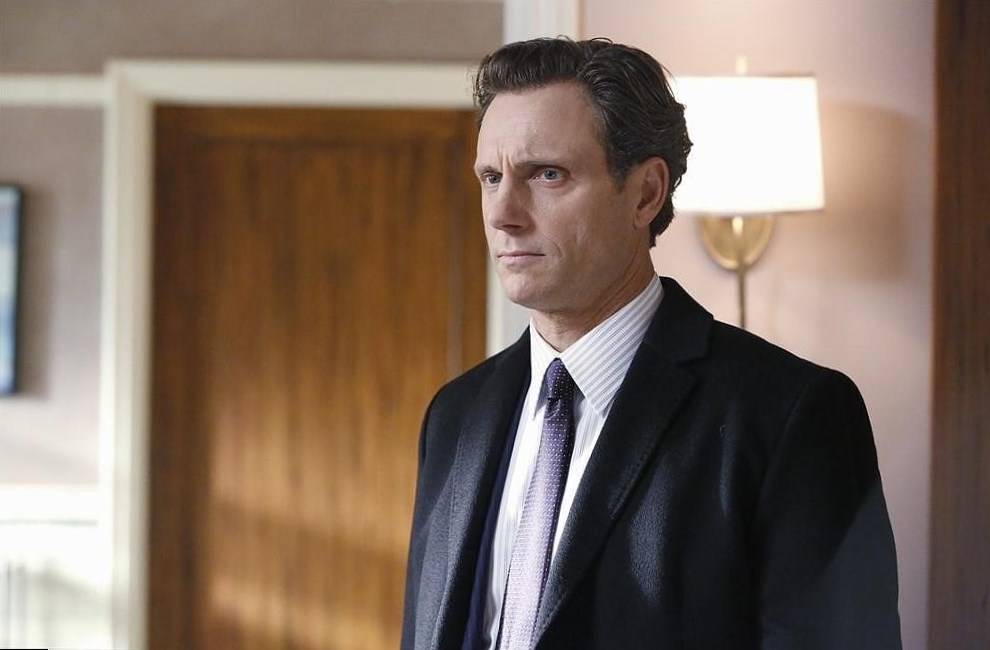 The Divergent Series
Probably, it is the most popular of recent Tony Goldwyn movies. He acts as the father of the main heroine in all the series of the franchise.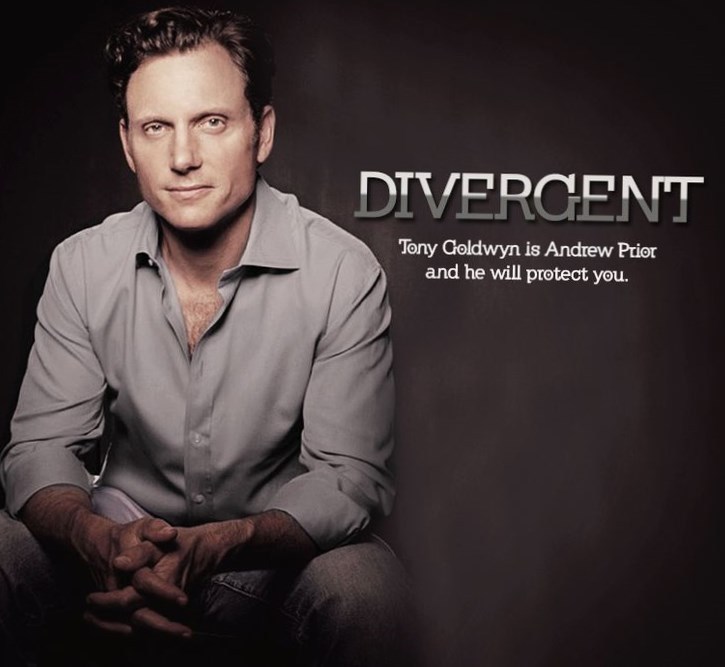 Tony Goldwyn Personal Life
In spite of the rumors about love affairs of an actor with his female film partners, he is a faithful father and husband. Tony Goldwyn married a product designer in 1987. Since then Jane Musky is the love of his life and his best friend. She is also a mother of Tony Goldwyn children. They are Anna Goldwyn and Tess Frances. Tony Goldwyn daughters are successful too. Anna Musky-Goldwyn is a screenwriter and Tess Frances Goldwyn is a student.
Tony Goldwyn remains one of the most popular actors of his generation.
Tony Goldwyn Falls Asleep During His Interview