On the 29th of April, 2015 Uma Thurman celebrated her 45th birthday. Slim figure of the star and her alabaster (without any wrinkle!) skin still attract attention of both, men and women, from various parts of our planet. Now Uma Thurman is considered as one of the most sexual women in the world. But when she was young, she looked like an ordinary girl, who hated her fat on the hips and dreamed of bigger breasts. How she managed to make such a wonderful career?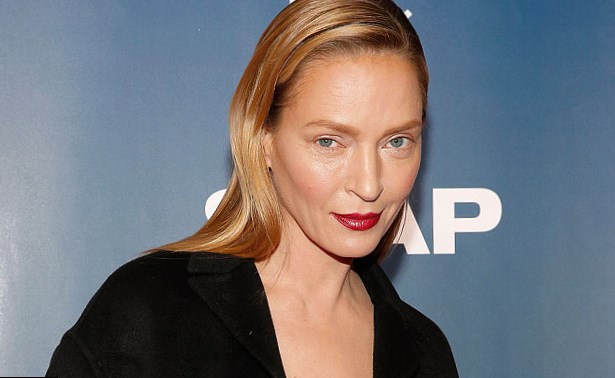 Uma Thurman Biography
Uma Karuna Thurman was born in 1970, on the 29th of April. She was called "Uma" to honor one of the Tibetan gods. Her name means "the one, who gives bliss". Her three brothers also got unusual names after Tibetan gods. The passion of her parents to choose such unusual names for their children is explained by the profession of Uma's father. Robert Thurman used to be a professor at Columbia University. He was also an expert on Eastern religions and the first American, who became a Buddhist monk. Later he returned to USA and began teaching at the university.
He met Nena von Schlebrügge, the daughter of a Swedish mother and a German father, and fell in love with her. No wonder, because Nena was a unique woman. She was extremely beautiful and worked as a model. Then Nena got interested in counseling psychology and got doctoral degree on the topic.
The couple gave a birth to three sons and one daughter, Uma Thurman.
The girl was smart from the very childhood and could continue the work of her father on Уastern religioтs or study psychology as her mother, but she chose another career – she wanted to become an actress.
First Steps as an Actress
When Uma was 15, she left her school and entered the Professional Children's School in New York. In 1987 she made her debut as an actress in the movie "Kiss Daddy Goodnight". A year later, she performed the leading part in the comedy "Johnny Be Good". Uma Thurman became really popular after her role in the film of Stephen Frears "Dangerous Liaisons". Uma Thurman filmography includes more than 100 movies and TV shows. What are the best screen works of an actress?
Uma Thurman Movies
It is hard to find out the best Uma Thurman movie. The professional way of an actress is full of great films of various genres. Most of her films got positive reviews from critics and the admiration of the public. Let's define 5 best movies of an actress.
"Henry & June" (1990)
The role of young June Miller brought Uma Thurman worldwide fame and the title of the most sexual actress of the year. The story of Henry and June was based on the autobiographical book of Anais Nin, who used to be the lover of both, Henry and his wife, and it was she, who caused their break up. The film director Philip Kaufman showed the passion and tragedy of the story faithfully. Uma Thurman appeared nude on the screen – and it was one of the reasons, why the movie became so popular.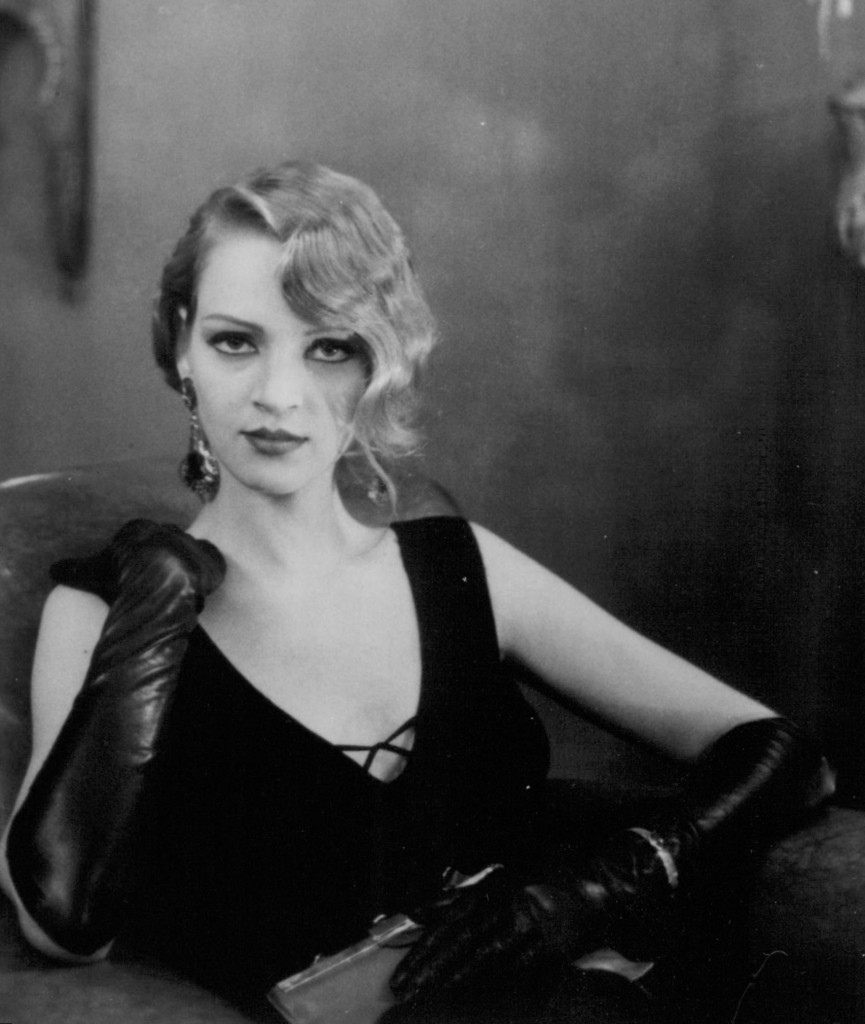 "Pulp Fiction" (1994)
The film of Quentin Tarantino remains the calling card of the actress till now. Her heroine, Mia Wallace, the wife of a gangster, was fond of drugs and classical music. During her work in the film, young Uma Thurman had an opportunity to meet at a film set such famous actors as John Travolta and Samuel Jackson.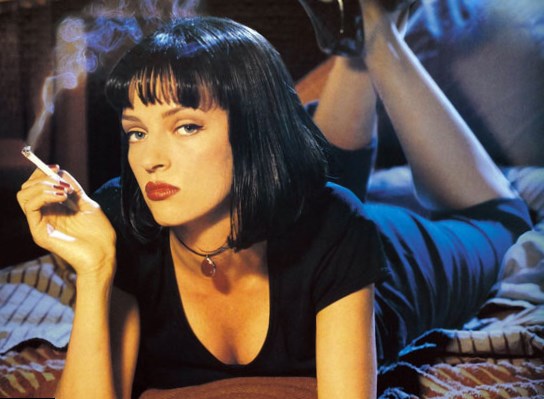 "Kill Bill", part I and II
The first part of the movie was shot in 2003 by legendary Quentin Tarantino. Uma Thurman is considered as his favorite actress. She played the part of a mysterious Bride, who was awaken after 4 years of comma. She lost everything, including her unborn child. The main aim of The Bride is to avenge herself.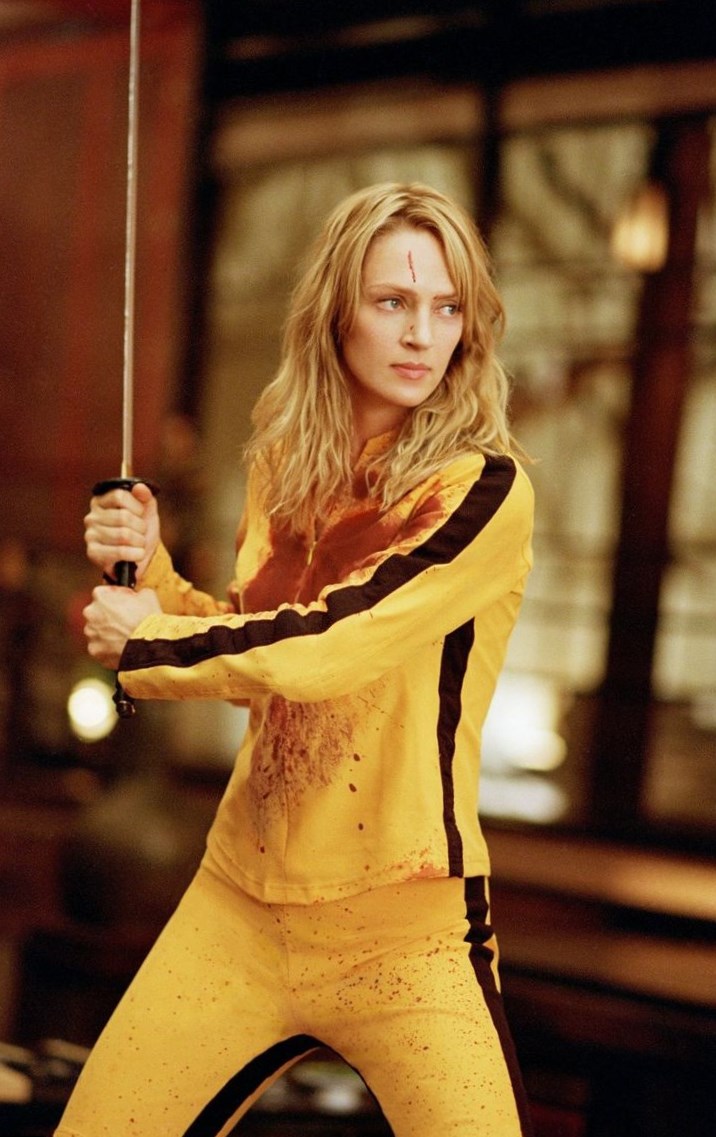 The movie was extremely successful, so a year later the second part of it appeared on the screens. Till now Uma Thurman is called as Kill Bill actress, proving that this role is one of the best in her career.
Uma Thurman Kill Bill was praised by critics. For the role in this film the actress was nominated for Golden Globe Award. She got several other awards for this film.
Kill Bill: Uma Thurman Exclusive Interview
Prime (2005)
Rafi Gardet (Uma Thurman) is 37. She has just divorced and feels lonely and empty. Rafi decides to share her pain with the psychologist Lisa (Meryl Streep), who tells her to seduce a young man and start a new life with a love affair. Rafi finds a young artist, David, and is ready to use him as the remedy from her pain. Ironically, David appears to be the son of Lisa.
Uma Thurman told in her interviews, that she understands her heroine, Rafi, as she knows about divorce and loneness everything. But she is not afraid to get older, like Rafi does.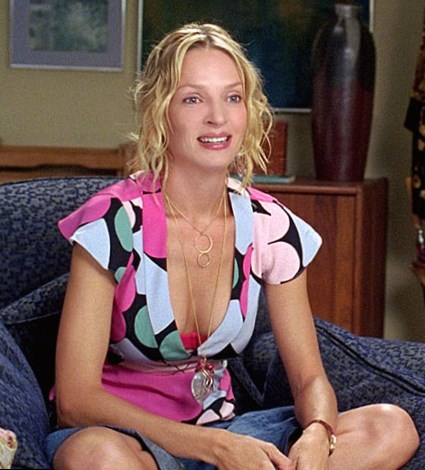 "Nymphomaniac", part I and II
The sensational film of Lars Von Trier "Nymphomaniac" is one of the latest screen works of an actress. Uma Thurman acted as Mrs. H there, a woman, who was deceived by her husband. The husband left her because of his love to the main heroine of the movie.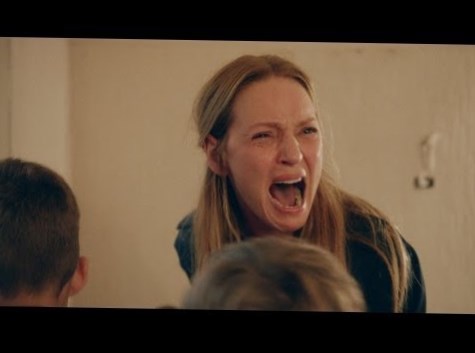 Uma Thurman looks great on the screen in spite of the fact that she is a mother of three children. She had a son and a daughter with Ethan Hawke, an actor, and a daughter with Arpad Busson, French businessman. Arpad and Uma were engaged, but soon they cancelled the wedding and struggled for several years for the custody of their daughter.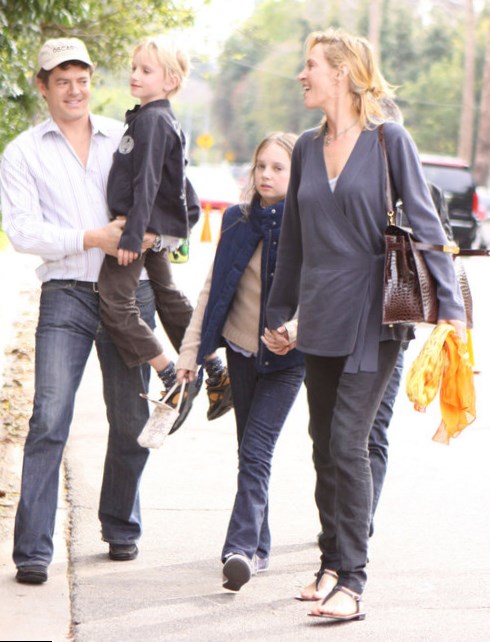 The star owns numerous awards, including Golden Globe and MTV Movie Award. She looks great and is full of energy to continue her list of movies and add new successful roles to it.
Uma Thurman Interview – Craig Ferguson