Wiz Khalifa is an American rapper well known to the public thanks to his gangster poetry and magnificent quotes. His real name is Cameron Thomaz. The story of Cameron's stage name Wiz Khalifa has a very interesting origin. Name Wiz originates from a word- wisdom that was made shorter when he was a little boy. Grandfather of the rapper considered him to be rather wise at everything, thus gave him such a nickname. Khalifa is Arabic word which means "heritor".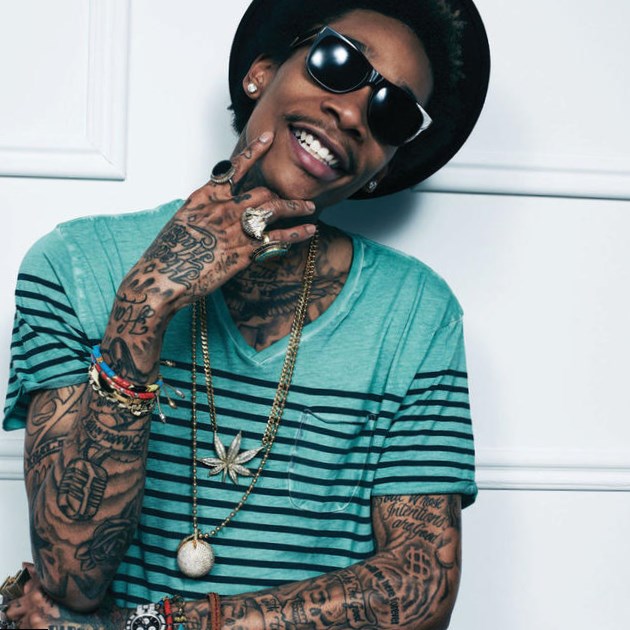 In childhood Wiz traveled a lot as far as his parents were at military service, so this fact helped him to discover the culture of different countries in several continents. However, his parents divorced when he was only three years old.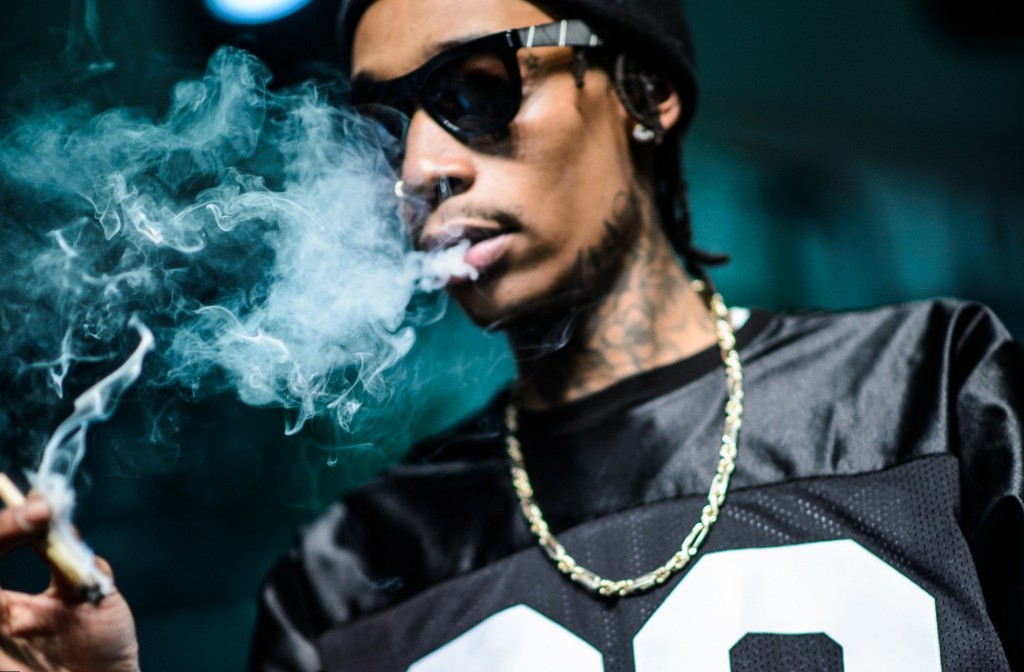 Wiz did his first attempts in poetry when he was only 9 years old and when he was a teenager he made his first records at his father's studio. After moving to Pittsburgh he made a lot of efforts in order for starting his professional career. Studying at School Khalifa laid the basis for his solo career.
He spend much time in the local studio where he got acquainted with Benjy Grinberg who founded his own recording company Rostrum Records and offered Wiz a contract. After the release of several singles with Rostrum Records Khalifa gained popularity among local audience.
National fame came to him during his last year in high school, it was the first among Wiz Khalifa's mixtapes and it was named Prince of the City: Welcome to Pistolvania.
However, that was only the beginning of uprising of a new star. In the list of Wiz Khalifa's albums there was Show and Prove, which became his first and very successful one.
They were followed by Deal or No Deal, Rolling Papers and others. The most popular songs are Say Yeah, Black and Yellow and See You Again.
Wiz Khalifa's lyrics are always full of sense and deliberation. The lines of his songs are used as quotes so far as they are touching the heart and for many of his fans are just like sacred words.
Among the best quotes are:
The most daring thing is to be yourself and to do exactly what you want to do at that point in time and not to be worried with what other people are doing or what's popular. It reflects the simplicity of the rappers characters and his openness to the world.
The next one is also rather interesting, it shows completely different side of Wiz's attitude to life, and it reflects his business skills:
My dad has been a big influence on me, because he's always had his own business. He really taught me business sense and how to be a focused individual, but also how to have fun and make everyone around you have fun.
This statement is a confirmation of Khalifa's self-confident and emotionally strong character:
Whatever I do, I do it because I want to do it and because it's completely, 100% me.
These words underline complexity and deepness of the artist's character:
Even with whatever people want to label me with, there are so many other sides to me.
Rapper Wiz Khalifa's all family members