Amber Heard is a popular American actress but also more known as Johnny's Depp wife. Amber was born and grew up in Texas and since childhood dreamt to become an actress. In order to make her dream come true Amber attended drama courses and took an active part in various performances of school theater. She also was one of the participants of political campaigns and shot in some advertisements. At the age of 17 a young lady dropped out from school and went to New York in order to work as a model. Amber Heard height is 173 cm and this is the best parameter for this profession. Nevertheless Amber was not satisfied with what has already been achieved and went to Los Angeles in order to start acting career. At the beginning of her career Amber shot in various series and mostly played secondary roles. When she was offered one of the main roles in the series Hidden Palms the actress even was made to keep to a very strict diet in order to lose weight. Almost all Amber Heard movies were rather successful but the most prominent ones are 'The Rum Diary', 'The Ward' and 'When I Live My Life Over Again'.

| | |
| --- | --- |
| | |
This actress is also well known by her love affairs. She is a pretty blonde so the amount of her admirers impresses. The first serious relationship started in 2006 and lasted two years. She dated a famous Mexican actor Valentino Lanus. It was rumored that they broke up because of Amber's cheating with another actor but the actress didn't confirm such rumoures.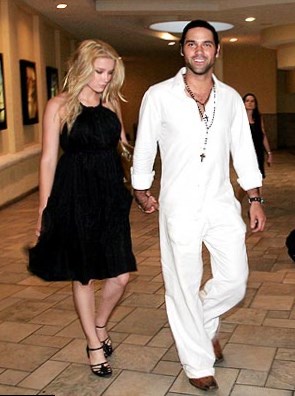 In 2008 Amber started dating her colleague Austin Nichols. The couple was seen together several times at various events but both of them didn't confirm their relationship.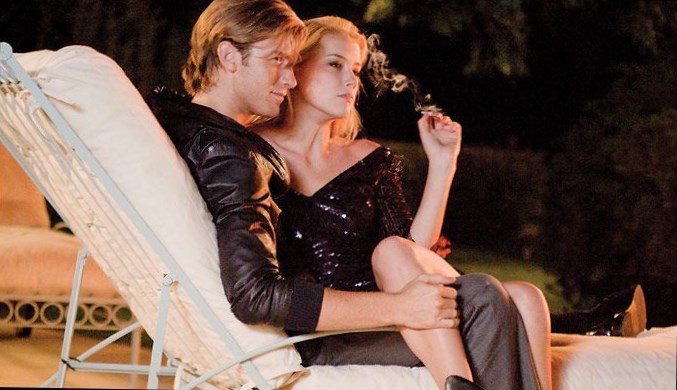 In 2009 Amber Heard made very shocking announcement. She confessed that she was bisexual and started dating Tasya van Ree (artist and photographer). They were together during two years. Tasya was older by ten years. But it is very difficult to astonish someone in Hollywood by bisexual relationships so they were considered to be very beautiful couple. They even made tattoo and wore symbolic rings. Both refused to comment their break up but it was rumoured that the main reason was Amber's busy working schedule.
| | |
| --- | --- |
| | |
The actress's relationship with Johnny Depp made a lot of noise. Depp is older Heard by 23 years. The couple got acquainted during the shooting of the film 'The Rum Diary' in 2010. As the actors confessed they loved each other on the spot. Depp broke up with Vanessa Paradis and they started dating. At the beginning of their relationship they managed to conceal their love. Tabloids were sure that they were just friends. But there is nothing kept secret that will not come to light. When everyone knew about their relations Amber was accused of breaking Depp's family. Nevertheless a famous actor made Amber proposal and in February 2015 they married. Bu the couple constantly quarrels because of Depp's addiction to alcohol. Moreover, both of them work now and Amber lives in London and Johnny – in Hollywood. He even hired specialists who try to cure him from alcohol addiction.
The full video of the interview with Amber Heard on the set of David Letterman