Date of birth: June 12, 1981 (Age: 35 years)
Height: 5'10" (178 cm)
Weight: 187 pounds (85 kg)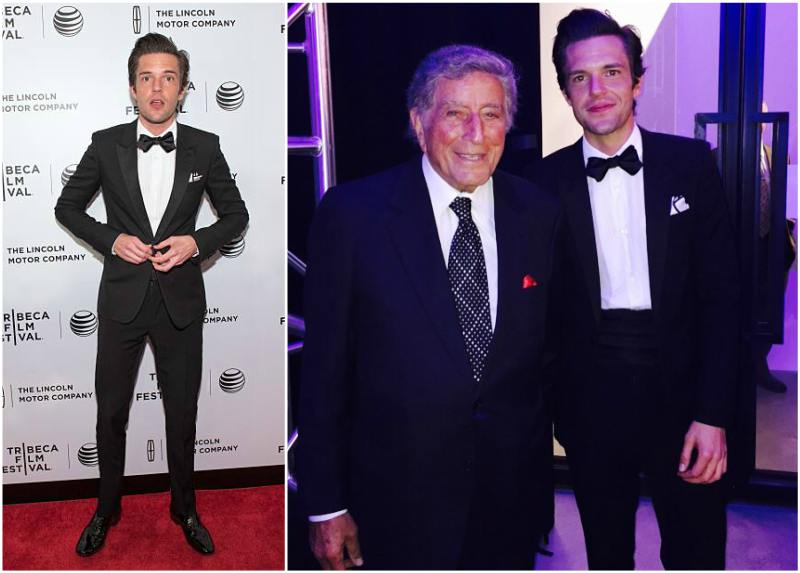 Hair color: Dark brown
Eye color: Dark brown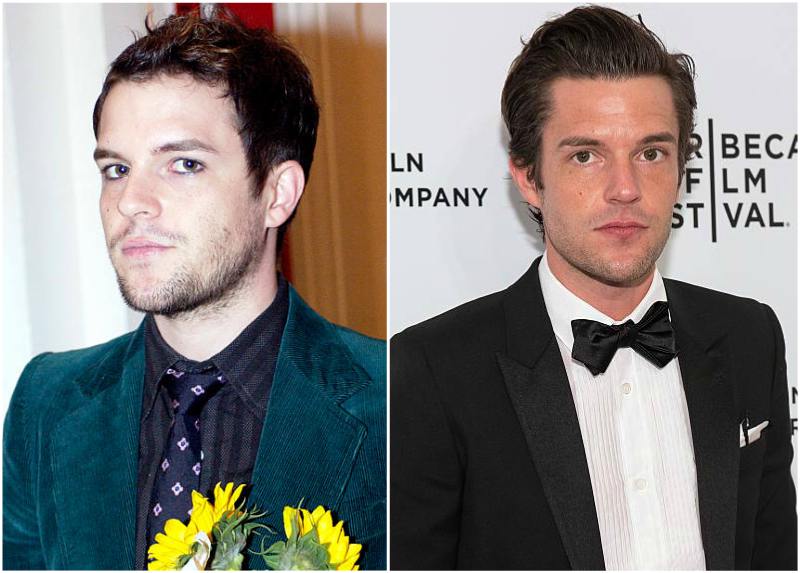 The leader of The Killers is not a usual rocker. How often do you see a rock star who leads a healthy lifestyle and regularly goes to gym? We guess not that often.
Brandon Flowers visits gym five times a week. There he does cardiovascular exercises and lifts weights. To stay healthy and look young he does mixed cardio training: works on an elliptical simulator, on a StairMaster (a stair climb simulator) as well as on a stationary bike so that not only knees experience the tension.
Flowers does not consider physical loads as punishment- he likes a lot in training, and he really feels the effect of running: more energy for doing routines. Last but not least, the excellent physical form of the musicians helped The Killers gain a reputation as one of the most productive bands on the stage.
Brandon says he does not know how well he sings, but it's like physiology: he sings with his whole body, that's why training helped him with performances.
The rock star uses every opportunity to fill his lungs with fresh air.If he is training on the street, he prefers running around the parks, or walking. Mojave Desert around Las Vegas is perfect for this – there one can perfectly run or walk.
Even in the middle of summer together with his band or friends the singer goes there at night. Brandon doesn't leave walking even during the tours: he was everywhere. He was at Snowdon. In the Alps. Walked in Chile, Sweden … yes everywhere.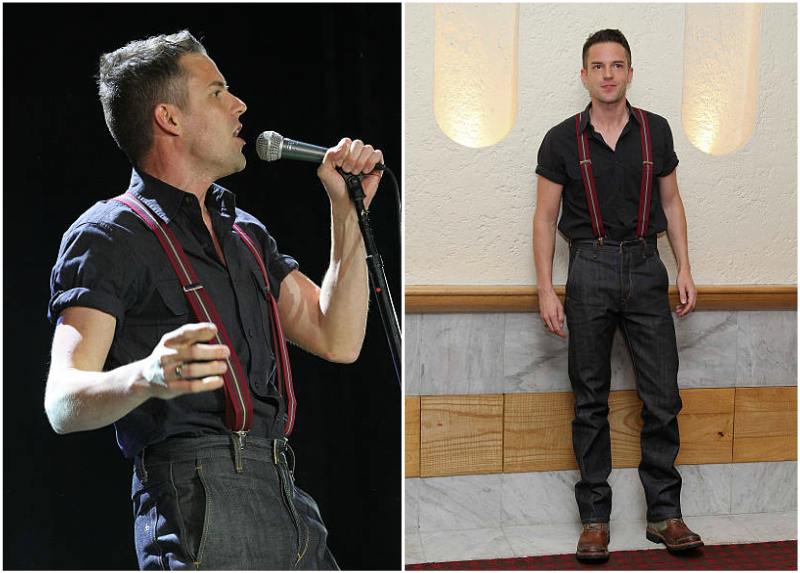 We can't but agree that it's atypical pastime for the frontman of a rock band – during rock tours the stars usually get drunk, but not pump the muscles. Many of them are terribly exciting about the stage performances, and in this respect, Flowers is no exception: after the concerts he can not sit still.