Dog – German shepherd
Dog – something close to Chihuahua
Unknown white cuddly pooch
Rescued dog
Cameron Diaz married the right man!
"The Mask" star is a real dog lover as well as her husband, Benji Madden. Sometimes it even seems that this couple is too obsessed with their four dogs, but still, they are happy.
Having no children, the spouses have nobody to care about except for their furry kids. Cameron and Benji often visit the pet stores to buy everything their dogs need – soft beds, toys, dogs feed etc. That's nice.
Cameron Diaz adores her German shepherd. Whenever she has time, they walk together. German Shepherds are strong, confident and determined dogs. They are fearless defenders and devoted friends. As soon as the German shepherd recognized you as its master, it will always try to please you and fight for you to death, as these dogs have enough strength and confidence.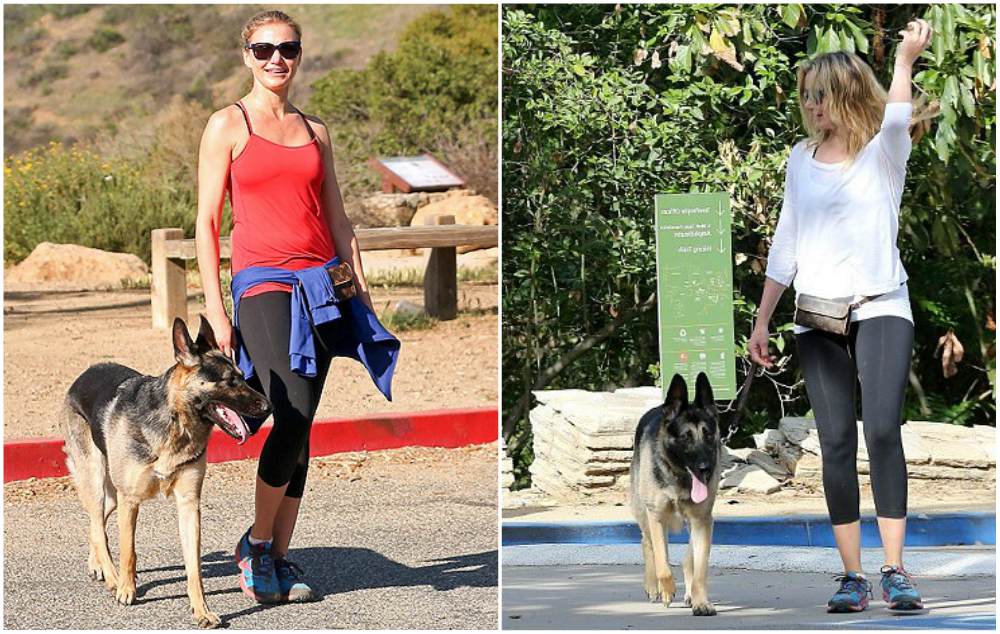 Due to these features, Cameron has a close faithful furry friend.
Cameron also has a small brown dog that seems to be a smooth coat Chihuahua.
Chihuahua is very active, charming and intelligent dog. They are devoted to their owners and tend to choose only one favorite person of all the family members.
However, the Chihuahua doesn't only give you its love and attention, but also requires them to return. Inquisitive and inventive by nature, these dogs invent different ways to get from their owners as much attention as possible.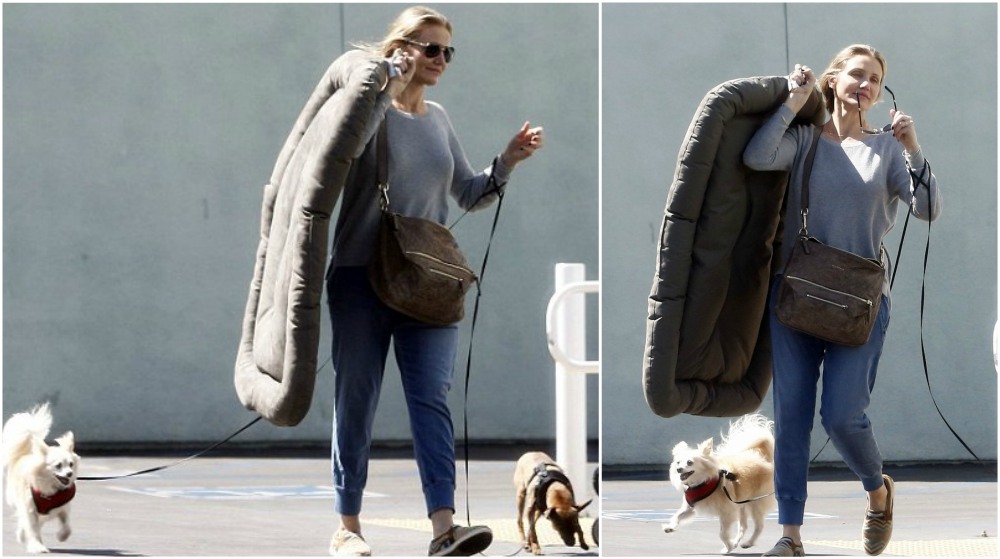 In this celeb family there is one more funny dog. It's a white cuddly pooch whose breed is hard to recognize. However, it seems to be a long-haired Chihuahua or Pomeranian. Though its name is unknown either, the actress is inseparable with this furry ball. The dog follows her almost everywhere she goes.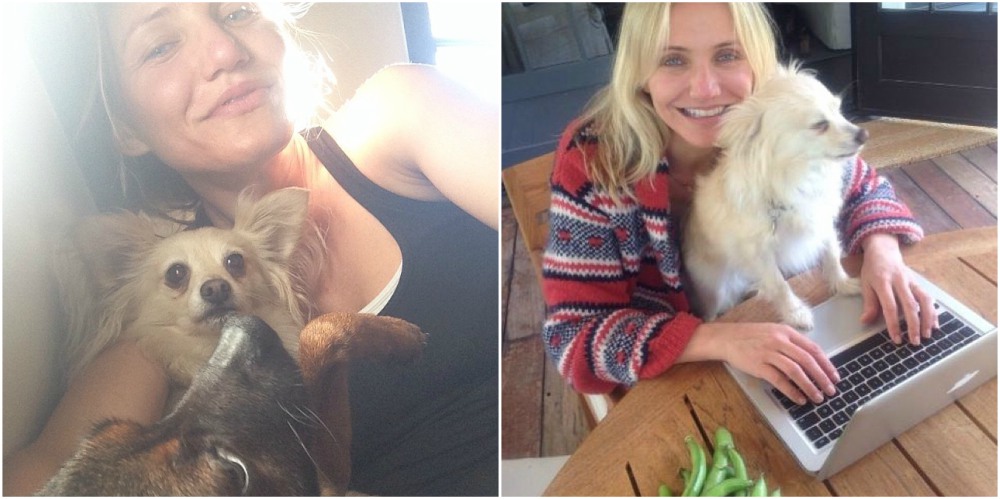 This year the family was extended by one more furry member. Yes, more dogs!
Cameron and her husband rescued a dog just at the street. The dog was found somewhere in Los-Angeles in an awful condition. It was about 23 kg and looked extremely exhausted. The spouses couldn't leave such creature at the street and adopted it.
Sometime later, Benji posted the dogs photos on his Instagram page with a story of the dog's rescuing. The man was really excited with a new dog. The poor pooch recovered very quickly and now it's a strong and healthy dog with a normal weight.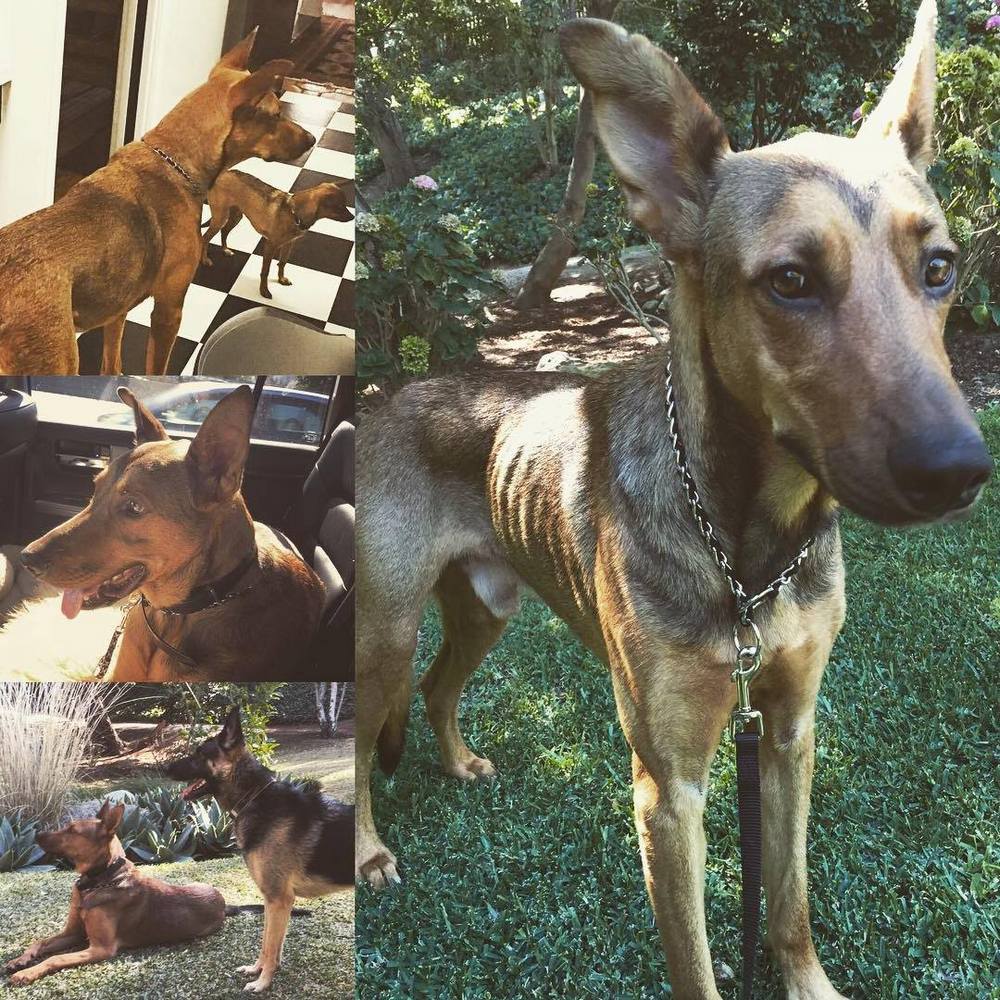 Respect to such celebrities who are not scared to take care of abandoned pups!