Date of birth: November 25, 1971 (Age: 45 years)
Height: 5'5" (165 cm)
Weight: 121 pounds (55 kg)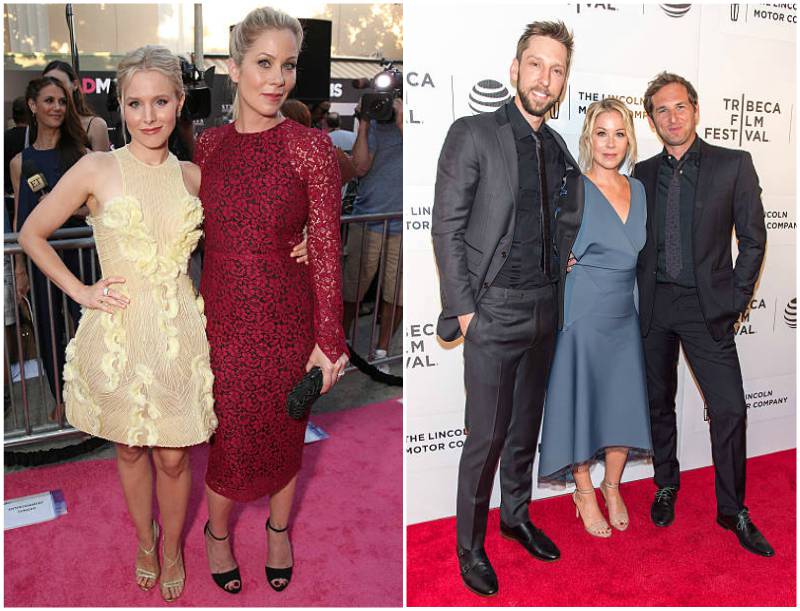 Christina Applegate body measurements:
Chest: 35" (89 cm)
Waist: 25" (63,5 cm)
Hips: 35" (89 cm)
Bra size: 32C
Shoe size: 7(US)/37,5(EU)
Hair color: Blonde
Eye color: Green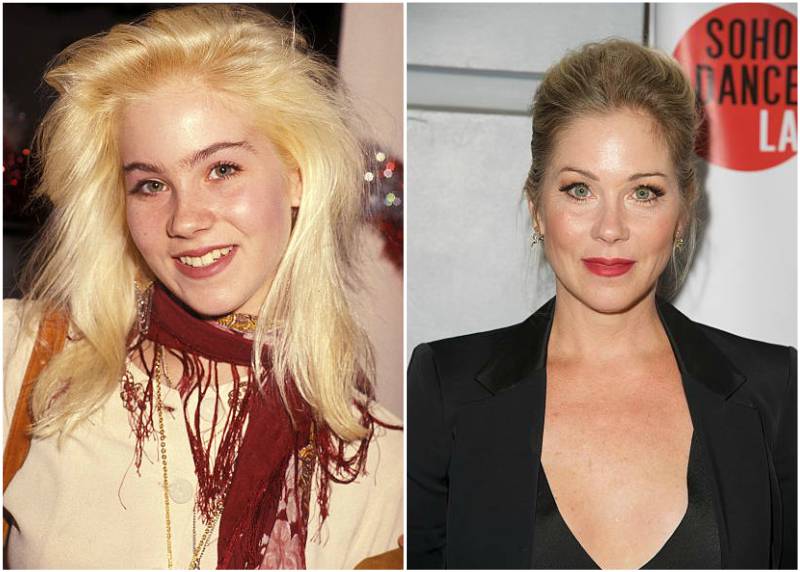 Unfortunately, sometimes only after serious problems we realize the necessity staying fitted and healthy. The same happened with Christina Applegate after she overcame breast cancer.
The star of  Married…With Children admits that after the surgery she fully understands the necessity of making efforts in order to keep good physical shape and maintain healthy balance.
She confessed that physical activities take much time, but for actors it's too hard to find some extra time for something except for work. Nevertheless, Christina never misses training and adheres to healthy eating.
After the disease, the actress followed macrobiotic diet for 4 years. Such diet includes grains, legumes, vegetables, fruit, small amount of fish and nuts. Sometimes, Christina could afford making her diet not that strict. Today, she doesn't follow it like years ago, but knowing that it makes her fill better, the actress still keeps the main principles.
In addition, Christina Applegate is a convinced vegetarian since 15 years old and she doesn't eat anything that can harm her organism. Still, she shares that she likes such things like pizza, though she prefers it to be gluten-free.
All her family members eat organic food. No preservatives or toxins. No way.
Before being a mom, it was easier to find time for training. She could attend dancing classes, train with a personal coach or spend some time cycling. But after Sadie appeared, everything changed.
The star does a lot of cardio exercises: treadmill, cycling, running, elliptical. Besides, together with a coach, Christina does weight training and some other exercises to develop strength. Seems like she wants to become a supermom.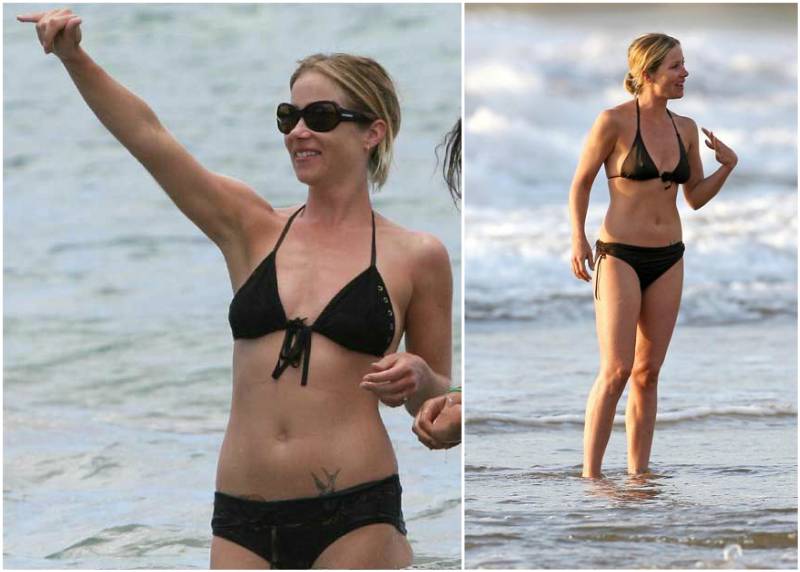 Another important element in staying fitted is motivation. The actress found it in herself. She doesn't envy girls from gloss magazines; she envies herself when she was in her 20s. once she thought it's unattainable to come back to previous shape after giving a birth, but she was mistaken.
Christina looks great today, even after all the challenges she passed through.